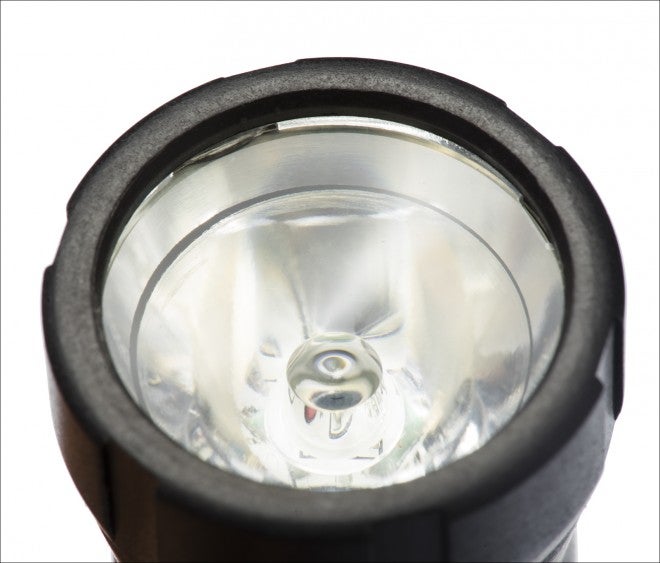 Working with high-end programmable "tactical" flashlights over the years, I found myself rather confused by the expectation that the user could remember the complex pattern of "press-press-hold-press" or some such to activate special modes under stress. My own preference has always been for simple, specialized equipment. As the space on my belt has grown scarce, I also developed a liking for smaller and lighter designs.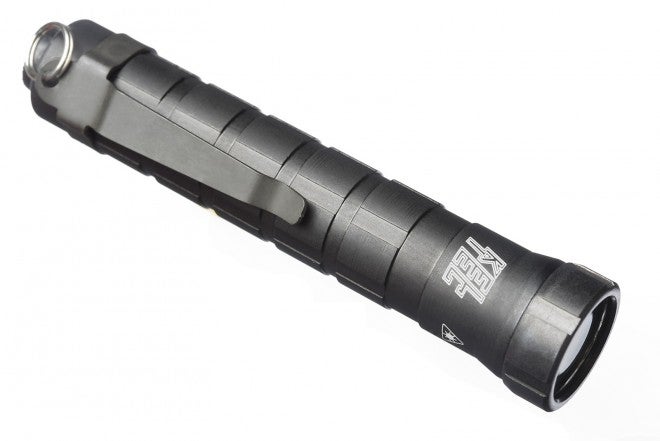 Kel-Tec CL-42 light is definitely small, light, and simple. Four and a half inches long, it weighs just over 2.6 ounces. The clip makes it easy to carry either in a pocket or on a belt. Since my use of flashlights is very sporadic, having two CR123 lithium batteries means excellent shelf life. With AA batteries (unless I buy equally expensive lithiums), the shelf life is shorter, and I've run into problems when needing a bright light on a short notice. AAs do work fine for the work lights that get used more regularly.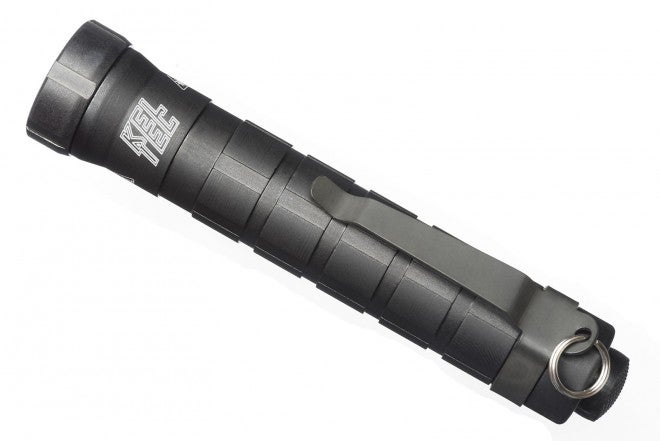 CL-42 has two claims to fame: brightness and adaptability. Output of 420 lumens means it can be used equally well to blind a hostile animal or human and to read street signs from thirty yards away. One of my friends, aged 85, turned in a huge dry cell floodlight for a CL-42 to aid him in nighttime navigation. It fits in his shirt pocket along with the pens. Being shock-proof, thin, and fairly small, it also fits on weapons with a Kel-Tec Picatinny clamp.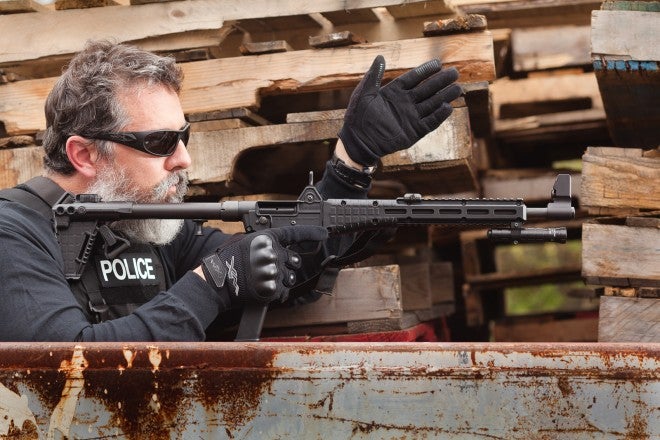 The tail cap switch gives an instantaneous light burst if pressed and a continuous light if clicked past the detent. It's simple in operation and light enough for mounting far forward without affecting the weapon balance. Having the light close to the muzzle avoids occlusion of the light beam by the forend or the barrel.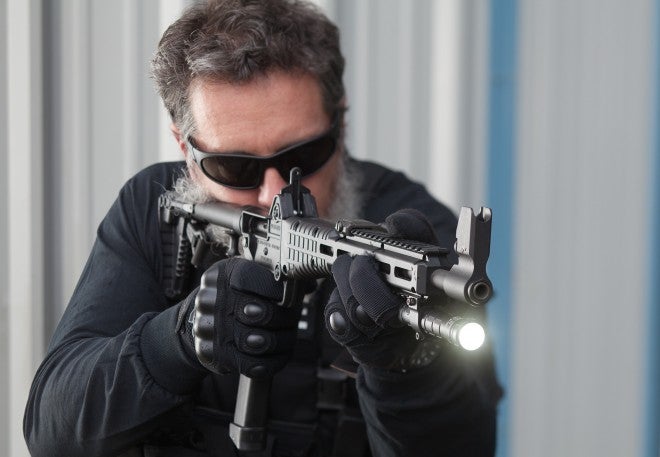 The light is waterproof to 3.5ft depth and can be dropped from the same height onto a hard surface. The switch is textured and easy to feel even with gloves on.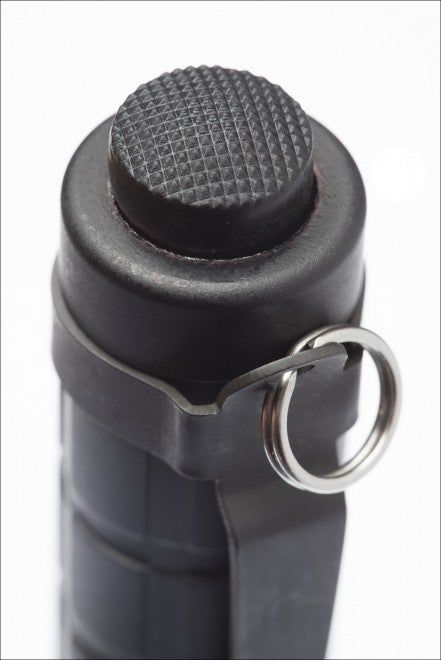 The key ring can be replaced with a lanyard hook. Personally, I won't see how the exposed end cap switch would get along with other items attached to the light.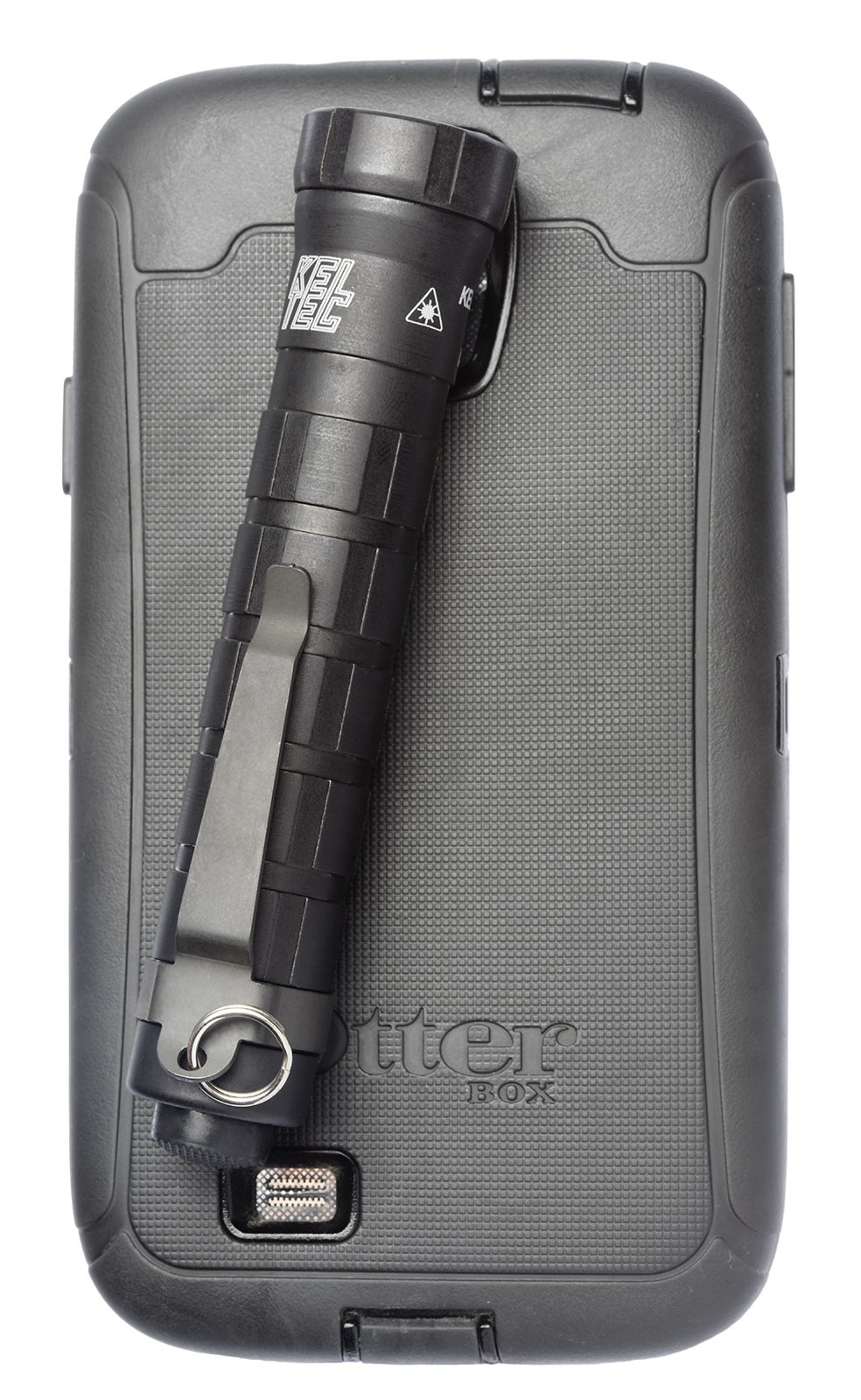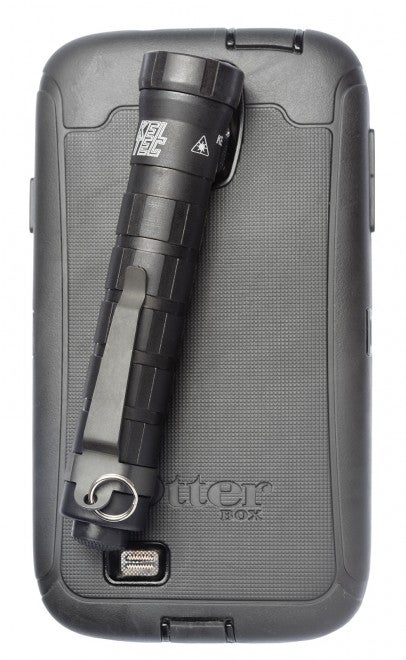 Like a cell phone, CL-42 can be pocketed. Also like a cell phone, it's better off in a separate pouch or clipped to a pocket with the lens pointed down. That avoids accidental activation and also presents the light conveniently to the grasp.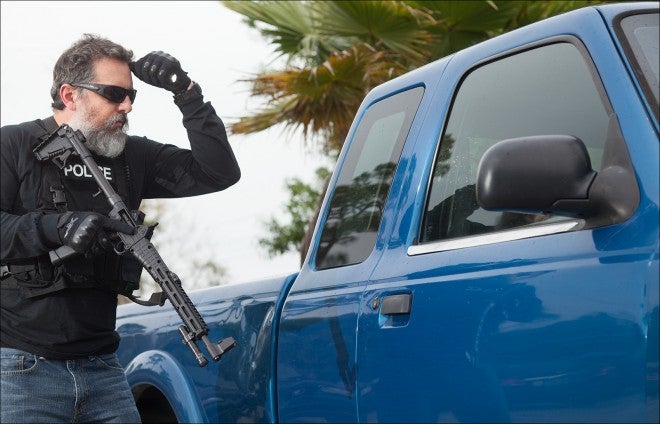 420 lumens is enough to make it useful in daylight. Above, a person wearing sunglasses and peering through tinted auto glass could still see inside the vehicle pretty well. When I first played with the light, I activated it still inside the cardboard box. Just the reflection from the packaging was enough to make me see spots for a couple of minutes.
In my experience, it is an excellent companion to a single AA navigation light. Indoors, CL-42 works for casual navigation; just pointing it up at the ceiling and enjoy softer bounced illumination sufficient to light up a large room without blinding anyone. This flashlight is available in black or OD Green.