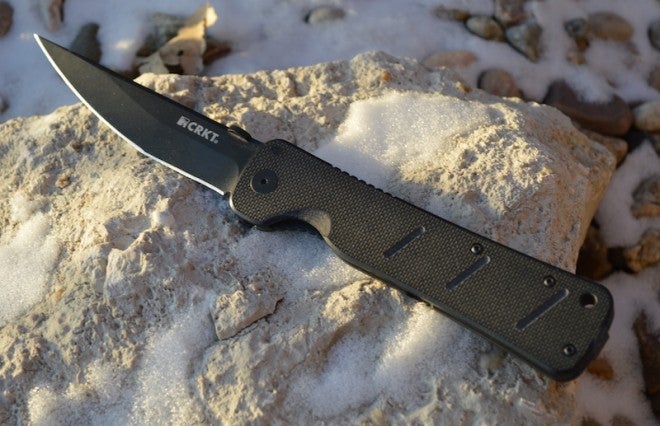 Previously, I reviewed the James Williams designed Shinbu and Hisshou short sword defensive knives and was wowed by their cutting ability. I have been a huge fan of his Heiho and Hissatsu folders so much so that a James Williams folder is almost always found in my pocket.
James Williams, as you may remember, is a world renowned sword practitioner and cutting expert. He is also actively involved in teaching Military special operations and government security professionals how handy an edged weapon can be in situations where firearms are not permitted.
The request came back to James for smaller folding knives that still packed the powerful cutting characteristics of the larger fixed blade Hissatsu, Shinbu and Hisshou and Heiho and Hissatsu folders.
Today we're looking at the supersized Otanashi folder, which packs huge cutting power in your pocket.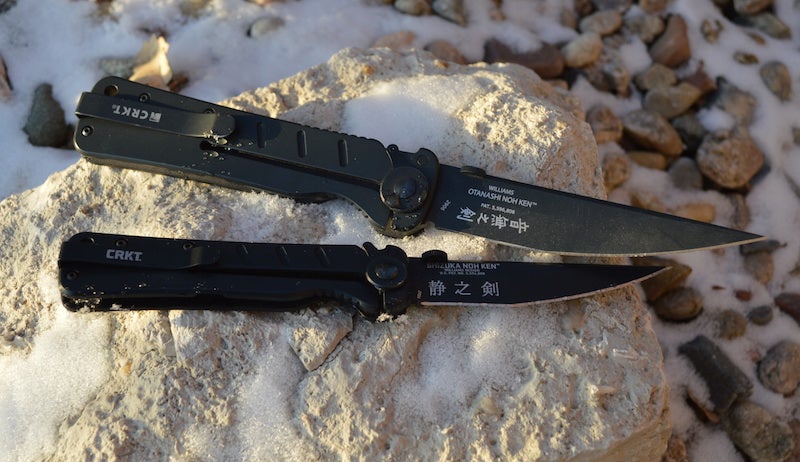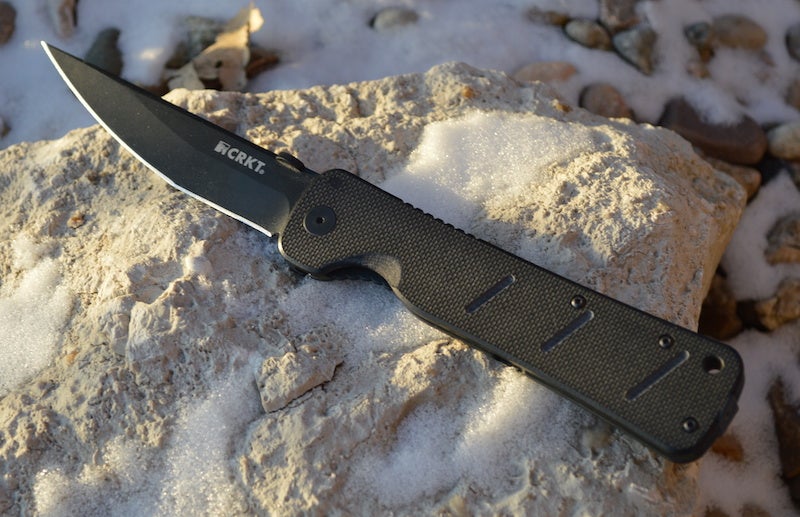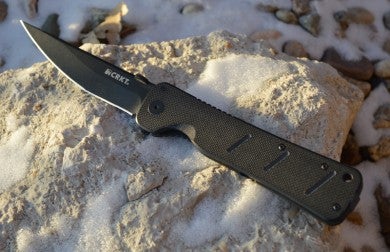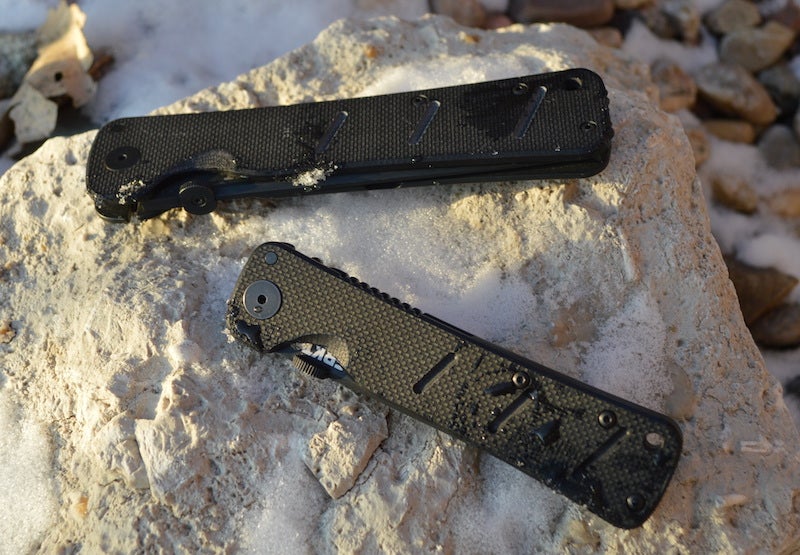 SHOP NOW
Fit, Finish, Feel, Features, and Functions
Like all the other CRKT James Williams folders, each model and size are exceptional quality, and I consider the best tactical knives in CRKT lineup. The Osoraku style blade, made famous by the 16th century Samurai warlord Takeda Shingen, is efficient, effective, and an amazing slashing cutting geometry. This knife has a longer blade than the original Hissatsu Folder and yet is slimmer to carry than the popular Heiho folding knife.
Like all the other CRKT James William knives, the Otonashi features an AUS8 steel blade with a black corrosion resistant blade coating. Where the Otanashi jumps ahead of the large original Hissatsu is the blade size and construction. The Otonashi delivers a huge 4.52" blade, high end G10 handle, and deep concealment reversible pocket clip.
The liner lock is backed up with CRKT's LAWKS safety system like the other Williams CRKT knives. For this type of knife and the tactical nature of the design, I think a backup LAWKS lock safety is critical to ensuring you can secure the blade in a fixed position no matter how hard you are pushing the knife.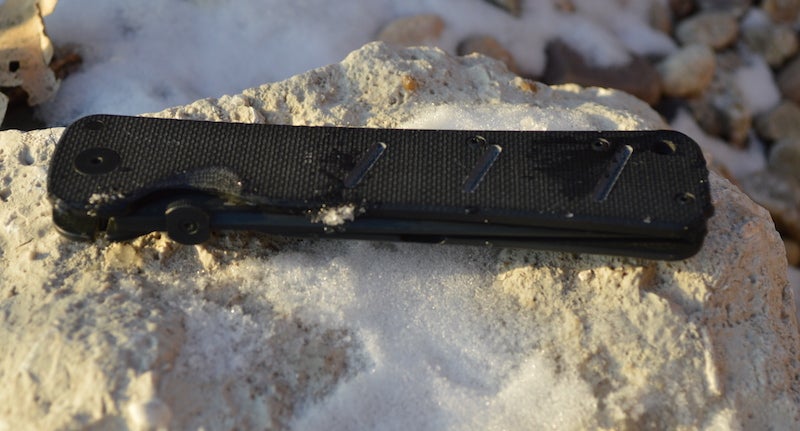 Final Thoughts
The CRKT Otanashi is all about size and cutting capability. If you want the maximum cutting and slashing capabilities in pocket knife, then the William Otonashi is "the" knife to own.
Compared to the nylon handles on the Hissatsu, the G10 handles on this knife are a huge look, feel, and slim profile upgrade for the hard core user. For the size of this knife, it is a very lightweight, slim, high performance cutter. Once again I am blown away at what Williams has delivered on yet another design based on a solid time tested blade design.
Otanashi Specs
Open Overall Length: 10.13 inches:
Weight: 6.4 ounces
Blade Length: 4.52 inches
Thickness: 0.16 inches
Material: AUS 8
Blade: HRC58-59
Finish: Bead Blast (Black Corrosion Resistant Coating)
Grind: Hollow
Style: Clip Point
Edge: Plain
Handle Material: Black G10
Lock Type: Frame Lock
Safety System: LAWKS
Carry System: 1 Position Clip
MSRP: $150
SHOP NOW