TheFirearmBlog Interviews the CEO of the Kalashnikov Group
Jon Stokes 04.10.15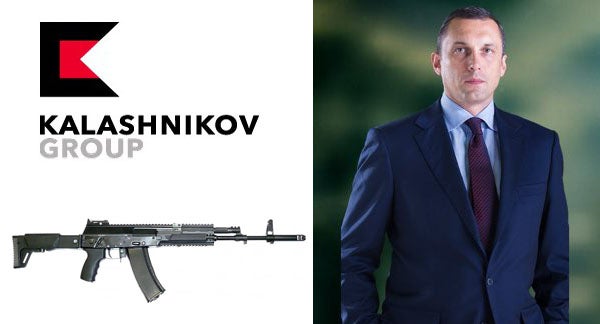 Steve over at our sister blog TFB scored a scoop: an interview with the CEO of Kalashnikov Group. This is a must-read for all firearms folks:
Six weeks ago I announced that Alexey Krivoruchko, the CEO of the Kalashnikov Group, would be interviewed by me and he was willing to answer question submitted by TFB readers. As promised, I chose the highest up-voted questions and sent them to the Kalashnikov Group, along with questions written by Nathaniel F and myself. I can honestly say I have learnt more about Kalashnikov from reading Mr. Krivoruchko answers than I have in the past five years of blogging about and researching the company. A lot of the information in the following interview has never been published in any Western media (to my knowledge). Some of the highlights are:

* A civilian AK-12 will enter production in 2016.

* The Russian military will decide if they will adopt the AK-12 sometime this year.

* Kalashnikov is developing a new handgun.

* Sanctions have not resulted in any staff layoffs or closing of any production facilities. Staff numbers are increasing.

* Kalashnikov does NOT own Molot. We (Western gun media) all assumed they did! (I feel more than a little embarrassed for parroting this myth over the years).

* Kalashnikov has NO relationship with Kalashnikov USA. If/when the sanctions are removed, the legal implications of the RWC Group's Kalashnikov USA brand will need to be sorted out.

* Kalashnikov has been making a manually operated/bolt-action variant of the AK for some time (for special orders only).

Read on for this and lots more previously unknown information about the Kalashnikov Group (unknown in the West at least) …
One bit that he didn't mention in the highlights reel above is the fact that the group is working on a new 6.5mm rifle cartridge. No details, but this is definitely something to watch for.
Anyway, drop whatever you're doing and go read it now.