PRI Precision Reflex Gator Grip Quick Release Scope Platform Review
Major Pandemic 05.04.15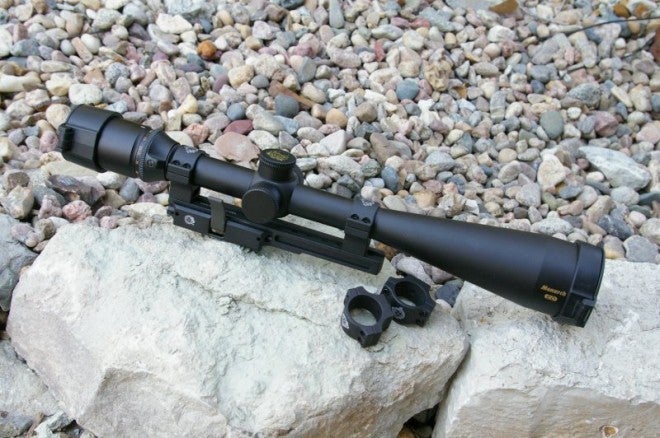 My PRI Gator Grip Quick Release scope mount has appeared in numerous articles on this site as well as being used continuously offline for accuracy testing on everything from AR-15s, to AR-308s, to custom 10/22 builds. In fact, I liked the high-ring version so much that I ordered a low ring version as well. In addition to just your basic scope swapping between rifles for this or that rifle, it is beyond handy to be able to zero a rifle, remove the scope, use the rifle as an iron sighted sporting rifle, and then clip a high power optic back on, such as my Nikon Monarch Gold 8-32X scope, for those long range shots. The PRI Gator Grip mount does all this while still retaining zero.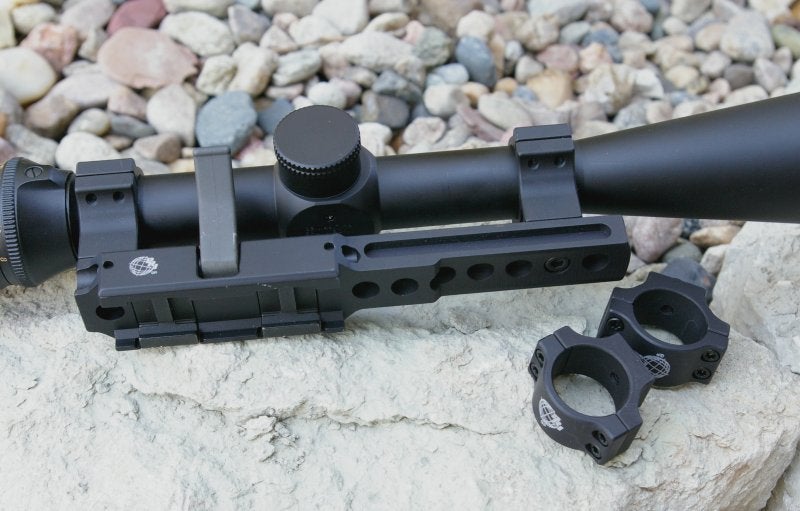 Fit, Feel, and Features
Like all PRI products, the Gator Grip Optic Platform is of superb quality and of extreme durability. As you can see, the finish matches the exceptional finish of the billet American Spirit Arms side-charge bull barreled 16" upper. The base is built to be beat on in military situations and is just over 1/2lb in weight due to the steel clamping feet and spring mechanism. It is a hefty scope mount that will take a huge amount of abuse.
There are a number of innovative features on the PRI Gator Grip Quick Release scope mount platform. The most obvious feature is the ability to remove and attach the scope mount with just one spring loaded lever. Unlike most quick detach mounts, the Gator Grip does not use a friction clamp, but instead uses dual heavy duty spring powered feet to grip the picatinny rail.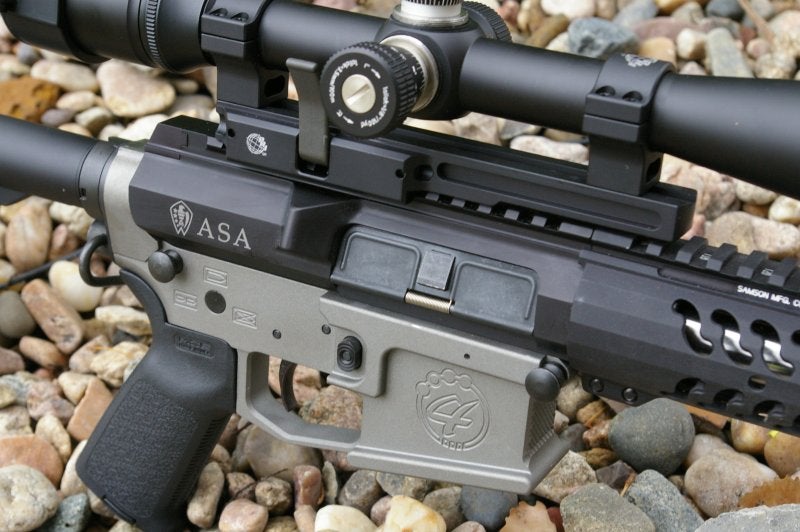 At first I was a little unsure about the security and force of the mounting feet. Would it loosen or fall off? The answer is "no," even with very heavy recoiling calibers, because the springs are extremely heavy and exceed normal scope ring mount force requirements.
In essence the quick-release, spring-powered mounting feet actually mount the base with more force than you would with typical bolt-on rings. Place the Gator Grip scope mount platform back on your top rail and flip the lever in a controlled manner, and the feet will slam closed on the rail. I found that controlled release of the lever and mounting to the same T-marking assures a return to zero. There is some serious pressure on those spring powered clamping feet.
The PRI Gator Grip scope mount platform is available with high or low rings in either 1" or 30mm versions. The rings are sold as part of the platform or separately and key into the base and then attach via machine screws from the bottom. The base has numerous holes along the rail to accommodate any scope ring position for various scope sizes and eye reliefs.
One of the cool side benefits of this setup is that you can mount and zero one optic and then unbolt just the rings and scope from the base, so you can use the same quick detach platform for multiple rifles and optics.
The 7-inch long base platform and rings are constructed of T6 6061 hard coated black anodized aluminum. The based has two steel locating clamp pads and provides a .6" lift off the receiver.
Final Thoughts
I have been using this setup on a little over a dozen firearm reviews to wring the accuracy out of rifles, plus extensive behind-the-scenes testing and lots and lots of moves from rifle to rifle. I have probably moved this thing around more times in the last three months than the average user ever will. Through that all, the Precision Reflex Gator Grip platform has performed perfectly.
Where I think this PRI scope mount is really a huge benefit is to be able to use your home defense/sporting/combat rifle with iron sights and be able to just clip on a scope quickly when needed. It should be no surprise that US Special Forces are using the Gator Grip to quickly convert a accurized iron sighted entry gun to a longer range DMR rifle by just clamping on a high powered optic when needed.