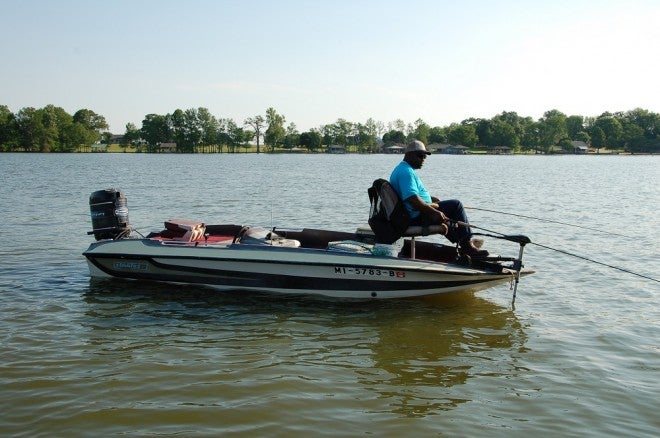 There's an old saying that goes like this: the best two days of boat ownership are the day you buy one and the day you sell it. I know my dad had fits with fishing boats all of our growing up years. Either it was the motor won't crank, dead battery, water in the gas tank, or something to keep us from fishing. It was a constant fight.
Well, perhaps that is a big harsh, because boating can be great recreational fun, relaxation, and enjoyment. Of course, one key to really successful fishing access is via a boat. However, boat ownership and use definitely requires some mandatory attention to details and proper procedures. Boats can be maintenance dependent so avoid those potential issues ahead of time. If not, you may just find yourself aboard a sinking ship, as it were.
Papers, Please
Just after you buy your boat, whether it be for fishing, pleasure, or both, there are several legal requirements that have to be met. Best get those out of the way first. Being out of compliance with these issues can land you with a ticket and a hefty fine. Just this past season, my brother and I were boarded by a federal fisheries patrol and they even wanted to see the boat registration materials. Like we were trying to smuggle illegal aliens across from Canada.
Naturally, a watercraft has to be registered with the state and the correct registration numbers and decals have to be displayed appropriately. All boats equipped with propulsion machinery and sailboats (anchored or not) which use public waters of the state must be registered and numbered for identification. This is typical language used by many state fisheries departments.
Safety First
There may also be requirements for completing a Boating Safety Course prior to operating a boat if you were born after a certain date. The usual six hour course is a good orientation to boating basics and the legal and safe procedures for all boat operators. Check out the state wildlife web site for more information on this course in the state where you will register your boat.
In terms of safety requirements boat operators have to comply with having PFDs (personal floatation devices) for each person on board, and other regulations such as perhaps having a fire extinguisher on board or other safety equipment. The safety course will cover these regulations. All ownership and registration information must be on board, too.
Pass Inspection
With the spring angling season starting to kick into full gear, now is the time to check out your boat before sailing. It seems a true lesson of life, but if anything at all can go wrong in this world, it is going to happen to a fishing boat. So beat the odds by doing a complete stem-to-stern inspection of your fishing watercraft before hitting the lake.
Every boat operator should inspect his watercraft, engine, and trailer prior to leaving the driveway or storage area. For the trailer, air up the tires to proper inflation. Inspect them for wear, cuts, weather cracking, or other damage. Make sure you have a spare trailer tire and it is in operational condition, too. How many times have you seen a boat trailer with a flat tire on the side of the highway? Do you have an appropriate jack for the trailer?
Grease the hubs on the trailer. Inspect and tighten all the boat hold down straps. Check the motor stability bar. Crank down the boat to trailer winch and check the lock. If this strap is worn or frayed, it may need to be replaced. Oil the winch gears, too.
Go over the trailer hitch to the vehicle safety chains and trailer light connections and function before leaving. Do the turn signals and stop lights work? Make sure your dock grab pole is aboard, side bumpers, docking ropes, and anchor. Be sure to check the drain plug on the boat. Inspect the trolling motor, too. Are all your batteries charged?
Make certain all external gas cans are secured in place. Turn down the gas caps on all fuel tanks. Are they full with fresh gas? Do you have enough fuel for the intended trip? Running out of gas on the lake is not a fun experience either.
It is a good idea to have other gear aboard the boat too. Start with a tool box, a first aid kit, sunscreen, sunglasses, wet wipes, a roll of paper towels, plenty of non-alcoholic hydration, and snacks or food. Have a hat and a light rain jacket just in case. If you require meds, then have them. Take along a urination coffee can and heck, throw in a roll of TP, too. Take your cell phone. Tell family or friends where you are going and when to expect you back home.
Just this past fishing season a good friend of mine nearly experienced a boating disaster on a huge Corps of Engineers reservoir. He and his grandson were fishing with granddad up front in the trolling motor seat positioning the boat and casting his baited line. After a while the grandson inquired about water coming in the back of the boat. His granddad thought he meant the box where the main boat engine was attached. Sometimes waves would come over that end of the boat into this box around the motor. No big deal–normally.
His grandson tried to get his attention several more times, but "Pop" was busy fishing. By the time Pop finally turned around the water was ankle deep at the center control console. The back of the boat was only inches from going under. Pop motored up but could not get enough power (with the added weight of the water in the boat) to get the craft up on plane to drain the water out. It was a classic dire straits moment if there ever was one.
Long story short they barely limped the boat back to the dock, where some other fishermen at the ramp helped him get the boat up on the trailer just as the back end was going under. What was the issue? Pop found the boat's drain plug was gone. He had just had a new one installed at the boat repair shop, but apparently it came out.
A pre-launch inspection might have caught the problem, but in this case as many, the angler was much too worried about getting out onto the lake to catch fish. Sometimes you just have to slow the process down to avoid potential problems later.
You Can't be too Careful
Boating can be great fun and certainly fishing from a watercraft has its own rewards, but it can be dangerous, too. If you buy or own a boat, then follow all the legal and safety procedures necessary to make your time on the water safe and without incident.
Sometimes it seems though even when you do everything right, the monkey jumps up on you. When using a boat for fishing or other recreational pursuits, just follow the standard inspection rules and that will solve most of the issues. Neglect is the most serious offense.
Just keep practicing safe boating procedures and give everything the once over before getting out on the water. Maybe that will keep the monkey off your back. Take along a couple bananas just in case.