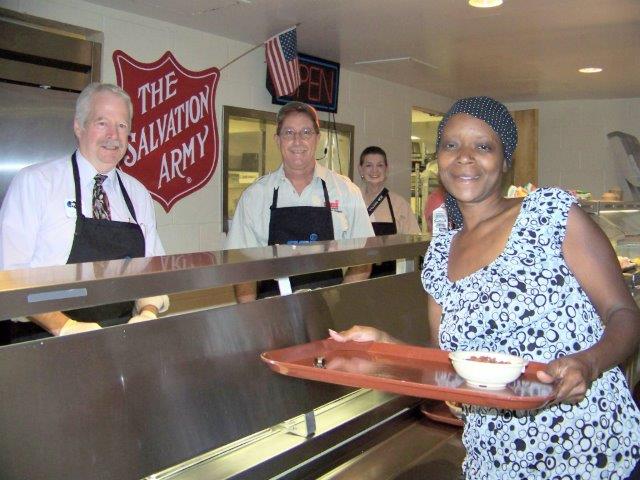 Helping less fortunate people is much of what America is all about. And for thousands of sportsmen, that means donating harvested wild game meat to help feed this nation's burgeoning hungry people.
Recently the North Florida Chapter of Safari Club International (SCI) donated over 700 pounds of wild game meat to the Salvation Army–something the local SCI chapter has done annually for over 20 years. This brings the game total brought to the Salvation Army this year by SCI to 1,600 pounds, according to Anthony Mosley, Food Service Director for the North Florida Command of the Salvation Army (SA).
According to a study funded by the National Shooting Sports Foundation (NSSF), nationwide last year, almost 3 million pounds of wild game meat was donated to food banks, shelters, and church kitchens that provided nearly 11 million meals to needy Americans.
The biggest donations were made in the Midwest and South, which not only has enormous deer populations, but plenty of people, too. Donated wild game meat in the South tallied 1.25 million pounds, or 45.7 percent of the total.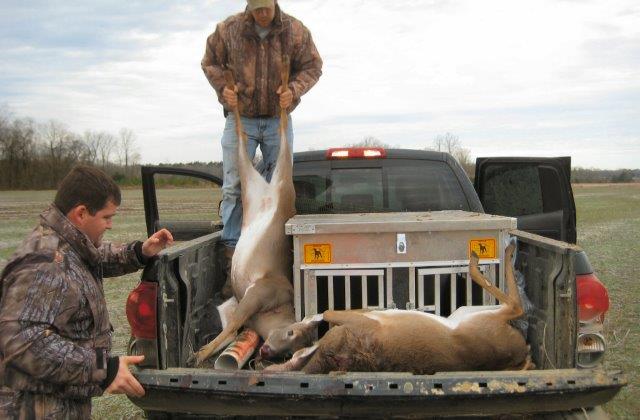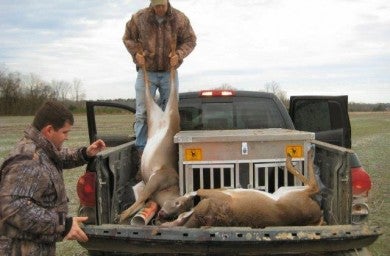 The NSSF estimates that "direct" game donations by hunters to hungry people is likely double the annual totals for which the NSSF has confirmed statistics. This would approach 6 million pounds of donated wild game meat per year, and double the number of meals to 22 million annually.
That's a heck of a lot of nutritious food for hungry Americans who need it more today than perhaps ever before.
"The SCI local game-donation program began in 1989 in an effort to provide area food banks with low-fat, low-cholesterol, preservative-free, high-protein meat," says Jacksonville's Tom Sanders, co-owner of Coastal Electric and chairman of the local SCI Sportsmen Against Hunger Committee. "Over the years our organization has provided many thousands of meals to needy citizens of Jacksonville. We have a continuous effort by our group members who solicit wild game and fish donations that we can provide to the Salvation Army."
Sanders emphasizes that anyone can donate wild game and fish to SCI for distribution to the Salvation Army. And many SCI chapters can arrange for receiving donated food and getting it to the right hands to feed the less fortunate.
"SCI does a fantastic job helping the Salvation Army feed people at our facility," says Mosley. "I've been here six years, and I can always count on SCI helping feed folks. One recent year SCI donated 28 whole deer, about 1,600 pounds of venison. That went a long way feeding less fortunate people with high-quality protein meat."
Mosley is a certified executive chef, and he makes sure everything used by the Salvation Army is top-quality food. The Jacksonville SA facility has huge cold storage lockers, and accepts a wide array of wild game, including hogs, small game such as ducks, squirrels and rabbits, as well as shrimp and fish.
Processed wild small game is accepted, but whole deer or wild hogs are welcome, too.
"We provide about 700 meals per day to people in Jacksonville," Mosley adds. "So wild game brought to us is gratefully accepted."
Such staggering quantities of wild game meat donated to charities seems unfathomable, until one considers how many whitetail deer (and other game) live in the U.S. and are harvested by the nation's 20+ million hunters.
In Texas one recent year, sportsmen collected 688,000 deer, according to the state game department. Number two on the national deer harvest list that year was Michigan, with 418,000 animals, followed by Georgia with 399,000; Pennsylvania with 316,000; Wisconsin with 290,000; Alabama, 289,000; and South Carolina with 223,000. Florida deer harvest numbers are estimated by some sources at about 100,000 whitetails.
It's important to keep in mind that such deer harvests are carefully controlled by game biologists, managers, and state officials from large, self-sustaining deer herds. Further, such quantities of deer are collected every year by hunters throughout the nation.
Obviously, America is flush with deer, and it yields plenty of animals annually to sportsmen who generously donate meat to others who need it. One NSSF report stated that a single large harvested whitetail deer can feed up to 200 people. Much of it made into ground venison used in pasta sauces, chili, tacos, meatloaf, burgers, and other dishes.
Virtually every state throughout the nation has groups involved with collecting and donating wild game to charitable organizations. The National Rifle Association has done much to promote this worthy cause and has become a sort of clearing house for groups wanting to get involved with this largely grassroots, all-volunteer organization. The NRA website (visit their site here) lists dozens of groups throughout the nation that hunters can contact to donate wild game and fish. This is valuable for traveling sportsmen who may tag game and fish and want to donate some meat outside of their local home region.
In Georgia, the Georgia Wildlife Federation pays for wild game to be butchered and packaged at state-licensed processors. The Georgia DNR oversees the program and the Georgia Food Bank Association coordinates distribution.
Many hunters who visit commercial lodges and even some large hunting clubs commonly donate many pounds of flavorful and healthy venison to needy people in their areas. In Alabama, Georgia, and South Carolina, for example, on a good weather weekend during the height of whitetail season, it's not uncommon on large hunting properties for sportsmen to tag a couple dozen deer.
None of that meat is wasted, and much is given away, often to local church groups or civic associations in rural communities that dispense meat to those in need.
Another plus for such sportsman wild game donation programs is that virtually all food collected locally is distributed locally. There's little worry that the buck you give to the Jacksonville SCI group, for example, ends up being shipped out of area.
And there's no profit motive involved. It's all volunteers working for charity–local people helping hometown citizens needing food. And that's a noble effort for everyone involved in the outdoors.