Lego Butt Stock for AR Mil-Spec Buffer Tube
Russ Chastain 05.29.15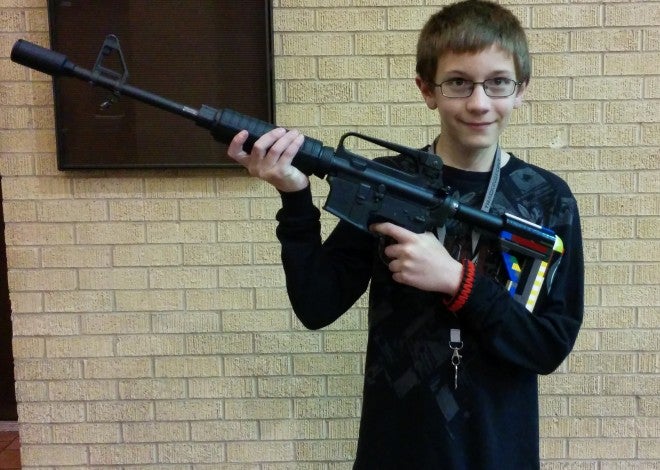 After posting about a working Lego revolver, I received an email from a reader promoting his butt stock made of Legos. He even linked to a video of him abusing his shoulder by firing 24 recoil-packed rounds of 12 gauge 3″ buckshot through a shotgun equipped with one of these stocks.
Naturally, I decided to check it out and share it with you.
Turns out, this guy made up a kit and sells it, so you too can put together a Lego stock. Why would you? Well, because you can, I suppose.
At the heart, it's a series of Lego pieces that must be assembled with super glue, reinforced with threaded steel rods, and epoxied to your own mil-spec AR buffer tube, a.k.a. receiver extension. Then you can install this non-adjustable, non-collapsible stock onto any firearm that will accept an AR-style tube stock.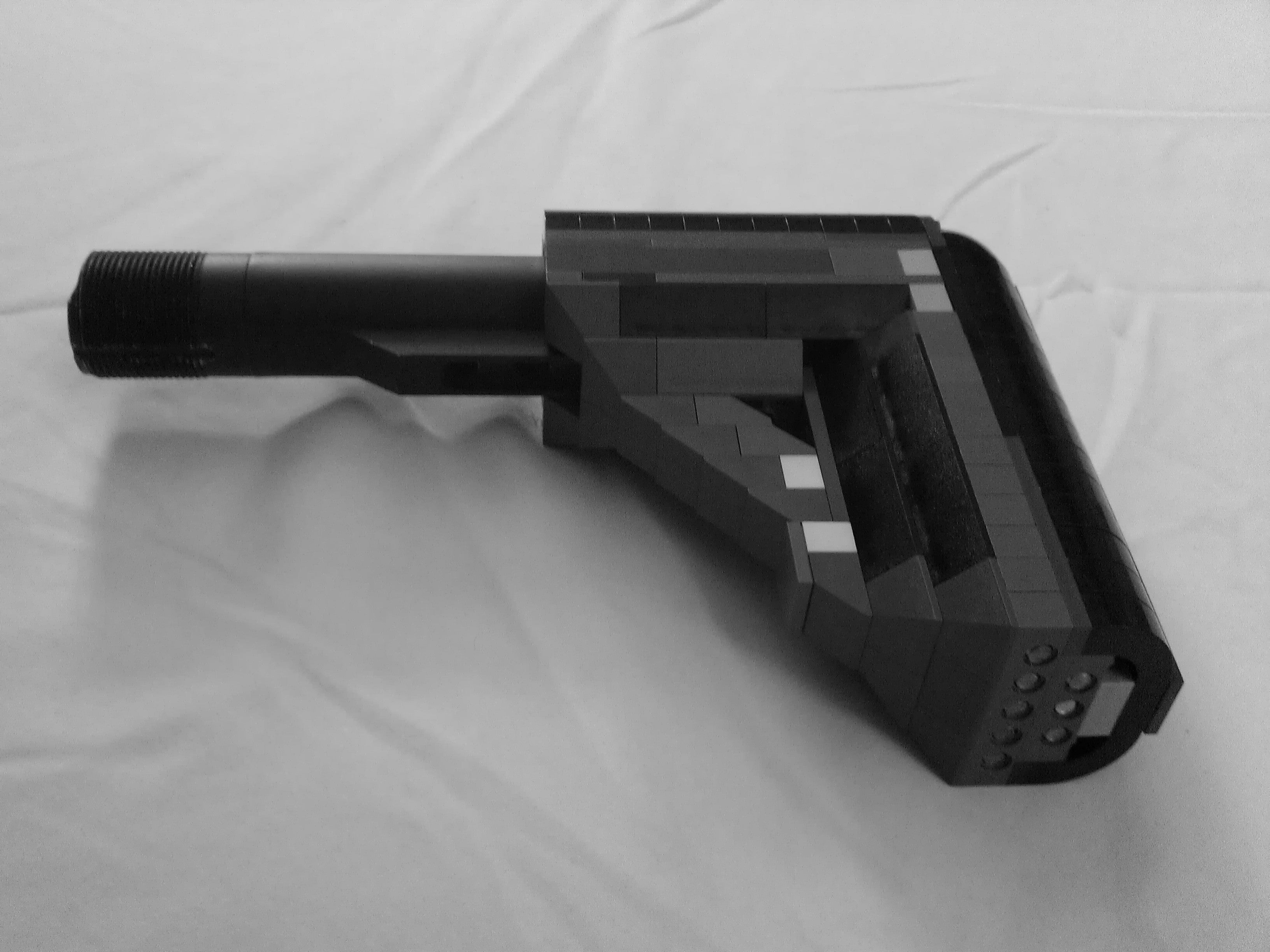 On the website for Feinstein Gewehr Werke, LLC, which is purposely named for The Feinstein Project, which apparently "first developed the idea of an AR rifle stock made of plastic bricks," you can find instructions for assembling the kit.
Laughably, they note that the instructions, with their many fuzzy photos, have been "broken down into 21 pages "for your convenience." Convenience? Hmmm. But many pages *are* required to show you how to put it together, since the instructions are Lego-style, using pictures to show you what to do.
Pictures notwithstanding, if you decide to build one of these things, be sure to read all of the text on the first page and on the last page of the instructions.
At first (see update below), I thought the blocks included in the kit were all black and gray, which sort of defeats the purpose of using Legos, at least to my way of thinking. Sure, they'll blend in with the rest of the gun, but nobody will know they're Legos unless they look closely. And the only reason I can think of to make a Lego gun stock would be to get attention from other shooters. To do that, it seems like the multi-colored approach, as shown on the home page, would be more effective.
But what do I know? I don't even have any Lego guns, so who am I to talk?
Update: I just learned this from the author of the site/creator of the kit: The pictures in the instructions are shown in black & white, but the bricks you'll receive in your kit might be just about any color. As he says, "the colored bricks you receive may not exactly match the bricks in the prototype – whichever color brick you get, if it's the right size, use it. We use various colored bricks to keep the cost down."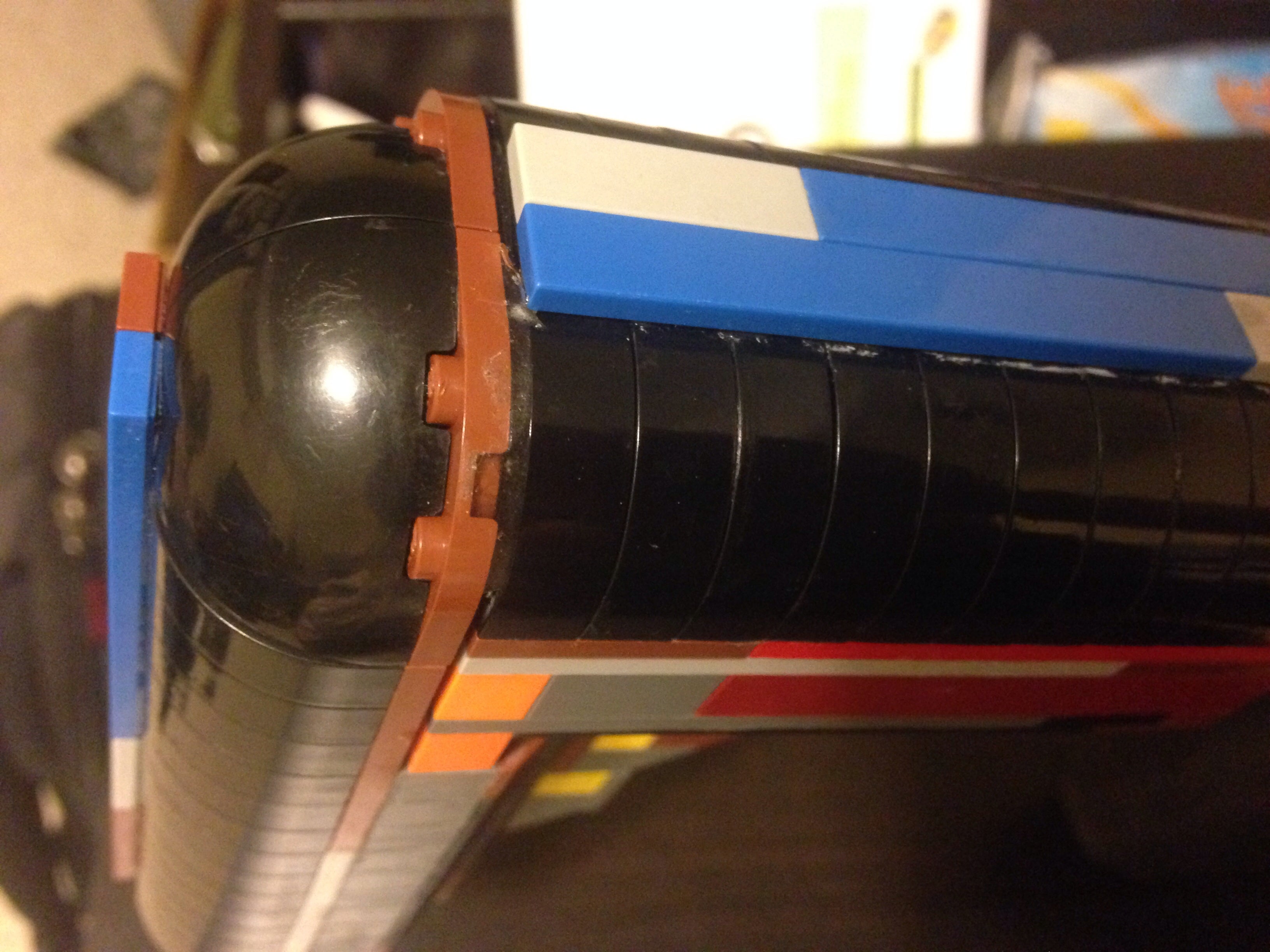 The rear of the butt stock looks like it will concentrate recoil on a narrow vertical flat strip in its center. For that reason, this stock will very likely pound your shoulder to a pulp if you decide to replicate the buckshot test.
But hey, you probably won't see another one like it on the range!
Click this link to view the video of the builder shooting a bunch of buckshot with one of these stocks.