Twelve Gauge Charger: A 12 Volt Phone Charger – Made From a Shotgun Shell!
Russ Chastain 06.09.15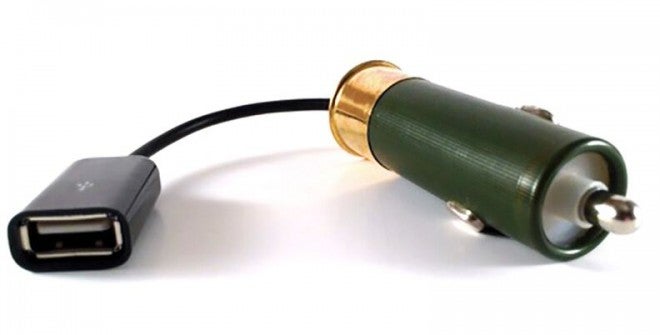 Richmond, VA – Now here's something neat. A couple guys from Virginia are making 12 volt chargers from 12 gauge shotgun shells. As Jack Easterly of Easterly & Company says in the video at their Kickstarter page, "A twelve gauge shell fits perfectly into a 12 volt receptacle, and we here at Team Twelve Gauge don't believe it was just a coincidence. We feel like it was meant to be."
Once upon a time, they took a cheap 12 volt charger and installed its "guts" into an old 12 gauge shotgun shell, creating their first prototype. From there, they honed their skills and fine-tuned the product until it became what it is today: A charger that lights up when you plug it in and has a short cable dangling from the shell's primer hole.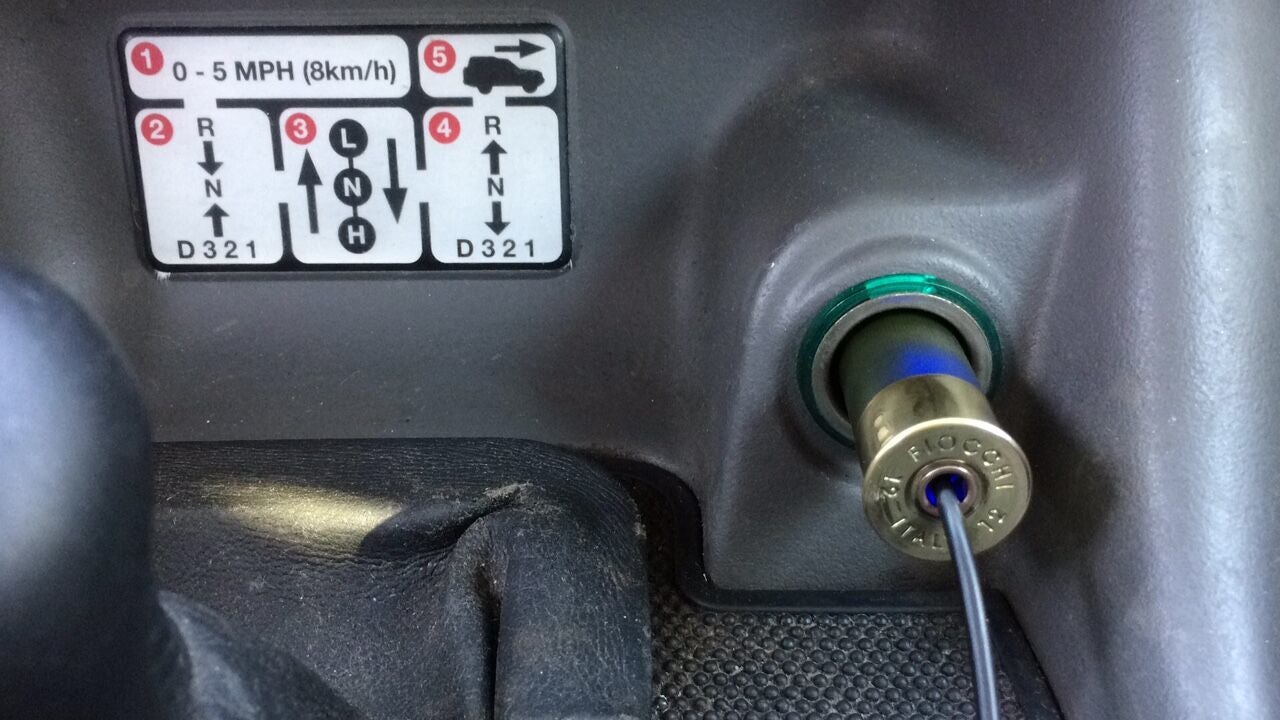 Plug your USB cable into the USB outlet on that cord, and charge any device that will benefit from its 1 amp output.
Now, they hand-assemble and test each charger in Richmond, Virginia, in the good ol' USA. They plan to use their Kickstarter dough to improve components, design, and production.
Some shells are new, and some have been fired (and thoroughly cleaned). They're currently available in four colors: red, black, blue, and dark green.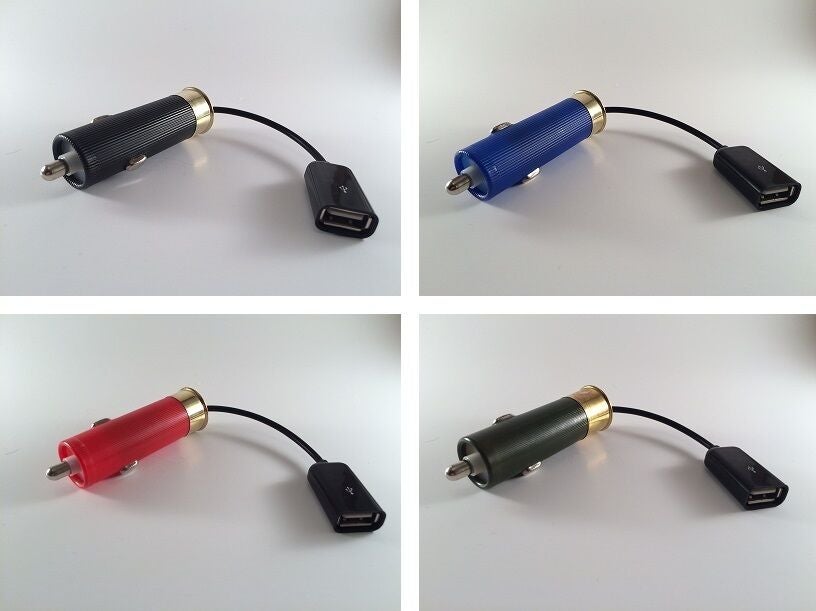 Pretty cool.
Backers can begin by pledging as little as $1 (and receive a blooper video), or as much as $1,000+ (10 chargers, some t-shirts, open invitation to visit the company, and more).
Check out the video below for more info.