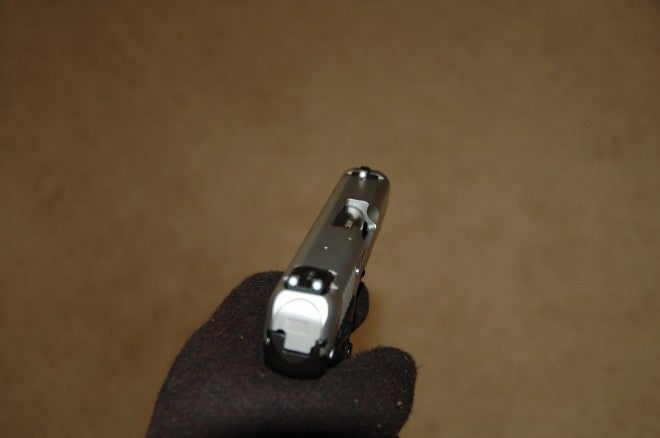 Now that's a good question. Using a CCW firearm can run the gamut from heated, emergency short range shooting affairs to the possibility of longer range shots within realms of reason. These are certainly some parameters worth considering if we are going to carry a concealed weapon. Truth is we never really can know under what precise circumstances we might be called upon to draw our CCWs.
Typically we think of a "CCW" moment as a close quarters assault on our person, family, or friends, perhaps out in public or maybe as we drove into our own home driveway or garage. We could be out in a public parking lot outside the grocery store and be approached by a knife wielding thug intent on robbing us or worse.
Usually we frame such preparation for any such event as a one-on-one situation. That may or may not be valid. There is also the possibility that some may elect to intervene in a situation or threat that does not direct involve them. For example, witnessing a robbery, an assault on another person, or somebody shooting others such as in a movie theater or school environment. There could be more than one assailant or multiple guns at different ranges with varying obstacles. See, it is never as easy as we might think.
Having just presented a few possible scenarios then, again we most likely think of a CCW offensive or defensive move as being short range perhaps under 10 feet. Most 1-1 weapons self-defense exchanges are from 3 to 7 feet. Even so, we may be called upon to make longer shots.
So, are we better off with some high profile adjustable sights, low fixed sights, night sights, Tritium sights, red/green glow sights, or perhaps even a smooth no-sight pistol slide? Should we practice to shoot rather instinctively over the barrel (slide) or actually focus on sights? Or go one technological step further with a laser grip pointer or a laser mounted ahead of the trigger guard or a laser built into the body of the pistol like a Taurus Curve or a Smith and Wesson Bodyguard? The options are many.
I doubt seriously a fully adjustable high profile sight would be needed on a CCW gun. The best choice is either a low profile open-fixed sight and/or a laser sight integrated into the shooting plane. You want the CCW gun to draw fast and smooth and point naturally.