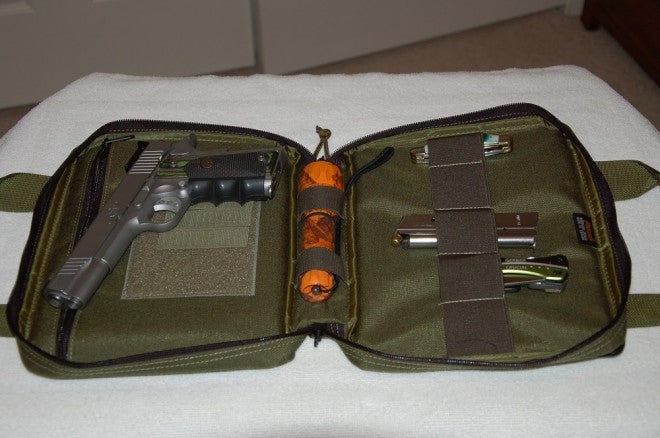 You may be a fancier of the tactical type vests with fifty pounds of gear hanging all over. I am not. If I were in the military, then I would be happy to carry all the loaded mags I could tote. This is not the general image I want to project even as a prepper or survivalist unless maybe I am in residency at my bug out location. I doubt I would wear one at home for a bug in, but I might if the action were on. I lean toward keeping a low profile.
The point is really how to comfortably and conveniently carry multiple loaded magazines and/or pistol magazines, AR-AK mags, or other ammo holders. I will let you decide which is more important the convenient part or the comfortable part. Sometimes (or usually) one has to give into the other to remain expedient.
All you have to do is study the pages of a good supply catalog or web gear site selling ammo carry options, and there are plenty of options to see. I have tried so many I could have my own garage sale with the webbing gear I have that I no longer use for multiple reasons.
Everybody is different in how they want to carry loaded magazines, but here are my primary modes of carry. On my person at a camp or bug out site, I use a nylon or heavy duty leather belt separate from my pants belt to carry pistol mags in two or three mag pouches with fold over secured tops. I use color coded pouches for the three different type magazines that I might carry for one of the three different pistols I might carry. I rarely carry no more than 4-6 extra magazines on my person. I may have more in the truck or in a bag on the ATV.
Likewise for AR magazines, I use individual mag sleeves or 3-mag sleeves that I put into a carry bag slung over the shoulder. I just don't like the vests, but you might try one. I also have sling type multiple mag pouches that can carry up to six 30-round AR magazines. I may sling one of these over my shoulder and house extras in an ATV rack box or on the ATV rack. Search around for the best mag carry option for your modes of operation.