Train with the Army Marksmanship Unit at the Rifle Small Arms Firing School
Rob Reed 07.07.15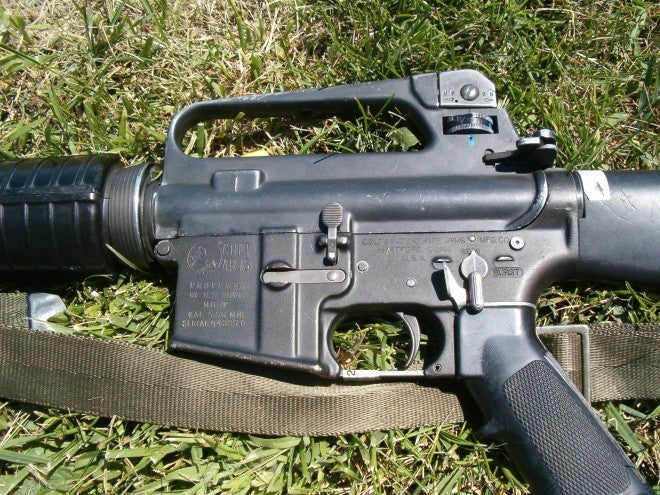 Interested in becoming a better rifle shot? Do you want to shoot U.S. military issue M16A2 rifles under the guidance of experienced military coaches? If so, you should consider attending the 2015 Rifle Small Arms Firing School next week at the National Matches at Camp Perry, Ohio.
The school consists of classroom lectures on the elements of rifle marksmanship conducted by United States Army Marksmanship Unit instructors on the morning of Wednesday, July 15, followed by a coached practice session fired at 200 yards at one of the Camp Perry ranges. On Thursday, July 16, students shoot in the M16 Excellence in Competition Match.
The school is run by the Civilian Marksmanship Program. According to the CMP, the first SAFS was held in 1918, and Federal law requires the SAFS program to be conducted every year. An estimated 1,000 people are instructed in firearms safety and basic marksmanship skills through the RIFLE SAFS and Pistol SAFS programs. (This year's Pistol SAFS has already been conducted).
The course fee is $40.00 for adults and $30.00 for Juniors. This covers the use of the military M16A2 rifle, ammunition, a USAMU Service Rifle Guide, a T-Shirt, and a certificate of completion.
Online registration is through the CMP's website. Competitors MUST also check in on Tuesday, July 14, from 9:00 a.m. to 8:00 p.m. You will not be allowed to participate if you do not complete your registration by checking in (in person) during that time.
The Rifle Small Arms Firing School is a great opportunity to improve your rifle marksmanship skills at a very affordable price. If you can't attend in 2015, it's not too early to start planning for 2016.