Century Arms C39V2 AK-47: 100% American Made Perfection
Major Pandemic 07.27.15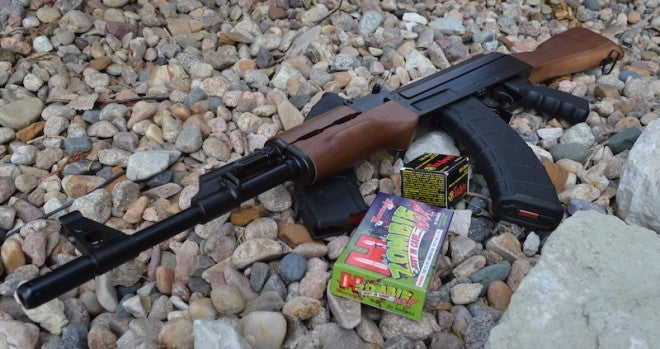 I reviewed the first Century International Arms American made C39 Centurion rifle when it was first introduced, and I loved it. That same C39 has been the base for many upgrades and reviews, and along the way has been a perfectly reliable AK47. That first C39 was well made, but it still did not "look" like a pretty high-end AK47.
Century International Arms now is offering their latest C39V2 model, which offers a 100% US made AK47 with all the nice little touches you would expect from a gentleman's AK47.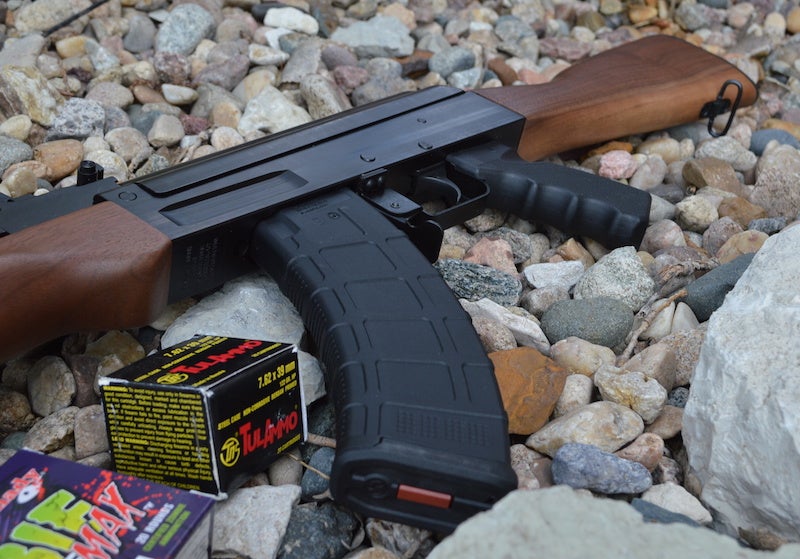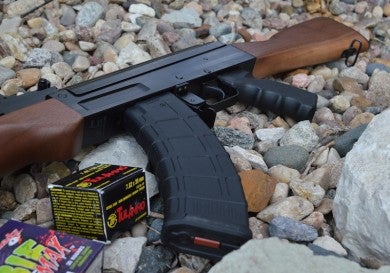 Most people think of the AK47 as a thug and warlord gun, but with the C39V2, I think Century has added a little class back into the AK. If you think of the regular C39 as field grade, then the C39v2 would be a Grade 1 gun with dressed up finish and furniture and features.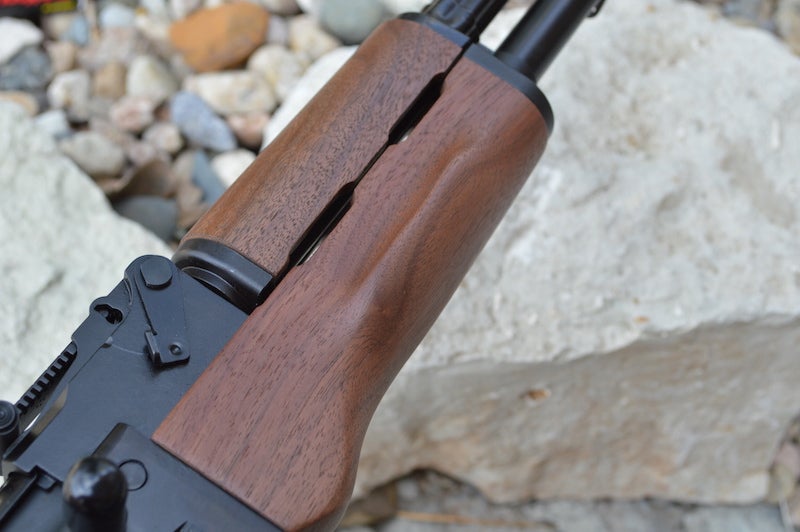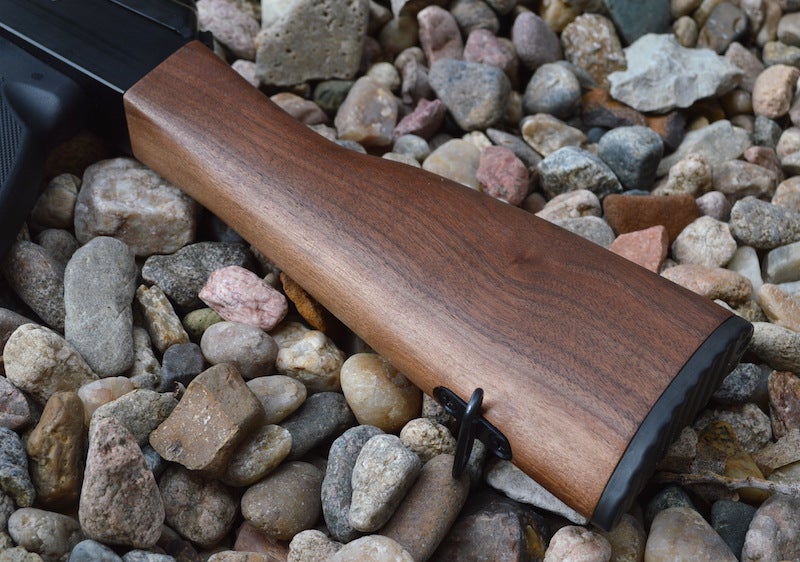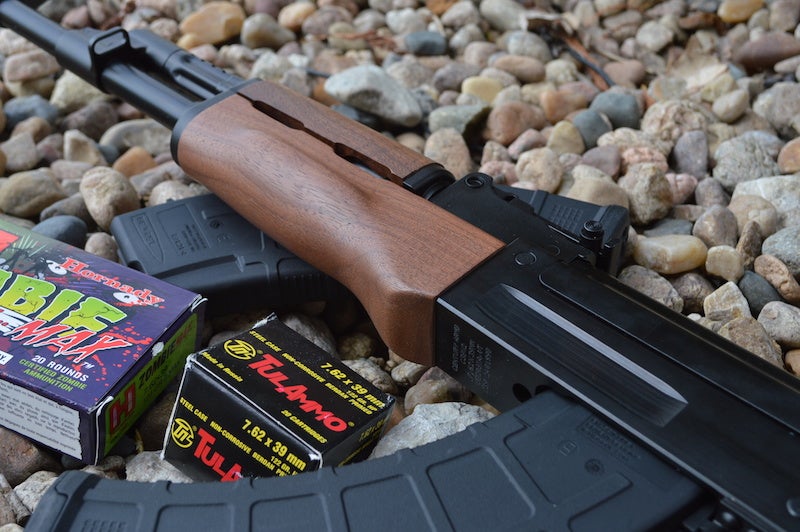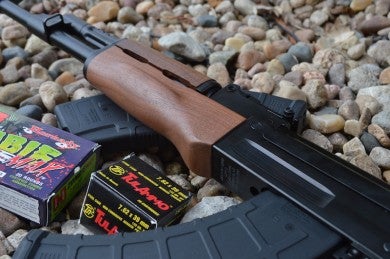 At the heart of the C39V2, Century has carried over the 4140 ordnance grade steel receiver used on the C39 models but styled it subtly different with more rounded edges. Of note, the C39V2 also does not feature the second lower stock tang. Century included the extra lower tang and short reinforced stock hole on the C39 originally to add overall strength to the design, but in doing so they also made it almost impossible to change stocks. The C39V2 now features the same tang and stock specs of a stamped receiver so pretty much any stamped receiver stock will fit on the C39V2. A big thank you to Century for this.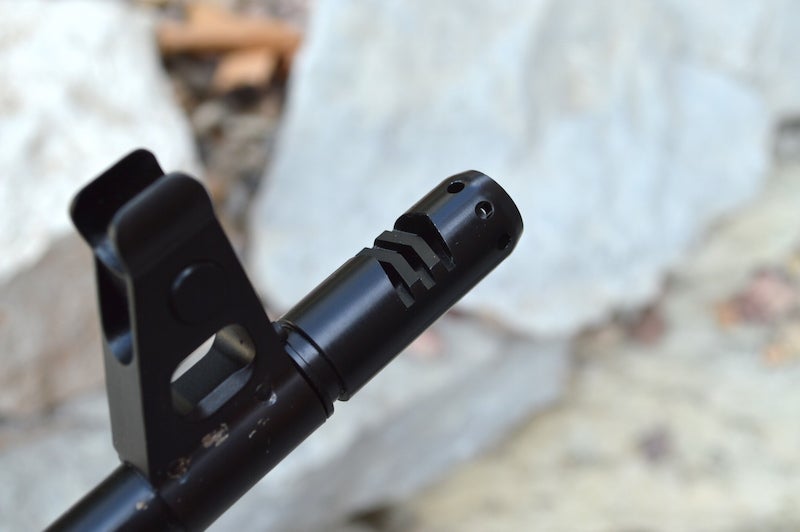 The C39V2 not only has a chrome lined barrel, but it has also been nitride treated as well for significantly improved corrosion resistance. The nitriding also delivers the look of a higher end barrel finish.
Other new features are the T-paddle extended magazine release, two included Magpul AK Mags, bolt hold open safety, enhanced dust cover, and lightened bolt carrier assembly for improved performance.
Century is also now including their new "enhanced trigger," which is the closest thing to a match trigger for AK47 on the market. The trigger is worlds better than the triggers typically found on AK's.
On the C39V2, Century offers very nice high end wood furniture. If I had a Russian grandpa Valdemar, he would be very proud of "dis vonderful and beautiful AK-47." The gun is so pretty and with such a nice finish that I can't help but want to send it off to WMD and have it NiBx coated to really bling it out completely.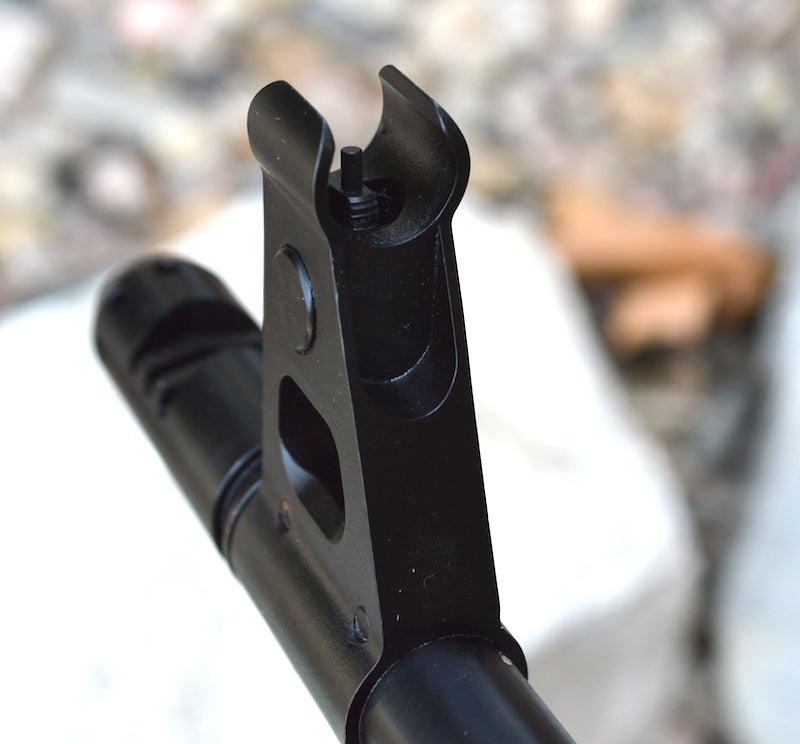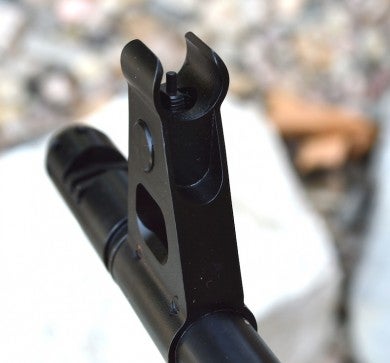 The remaining internals and sights on the rifle remain unchanged. The removable Century chevron compensator remains, as do the standard adjustable AK front sight pin, and rear sight are fully windage and elevation adjustable up to 800 yards. I was a little disappointed that Century dropped the US flag from the side of the receiver, substituting a classy little C39V2 logo is in its place.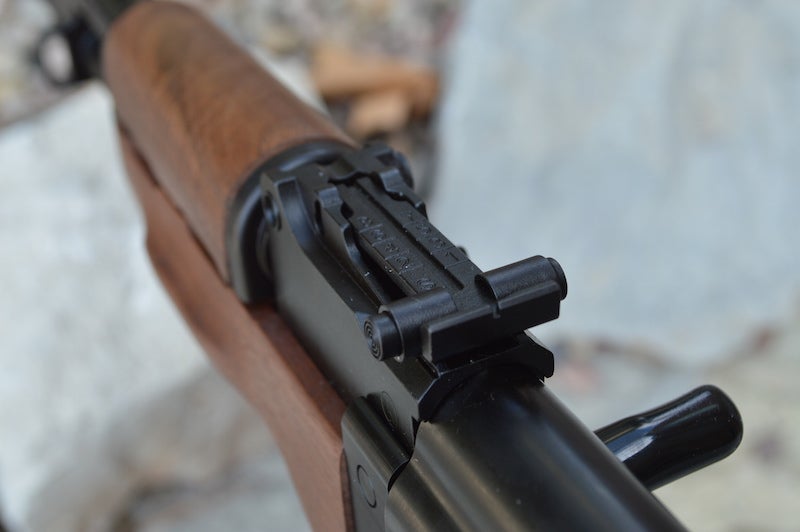 Accuracy
When it comes to high end ammo, Hornady has a pretty nice selection. Like the C39, my best groups were from the Hornady Zombie Max ammo, which is very close to Hornady's top grade 7.62×39 steel cased ammo.
With the regular $6 a box Herters/Tula/Wolf ammo I saw around 4" groups at 100 yards off the rest with iron sights. But with the Hornady rounds my best group was in the 2" range at 100 yards. Add in a magnified 1-4x 3Gun scope and 100-yard groups should easily swing down to the 1.5″ range. I think cobbling on an optic mount would take away from the beautiful look of this rifle. From my perspective it's just fine with iron sights.

Final Thoughts
Just as Century International Arms did with the C39, they've produced an extremely well made 100% US AK-47 with the introduction of this C39V2 model. I never thought I would say it but I finally found a sharp looking AK47. Never in my wildest dreams would I have ever said an AK was nice looking, but the little touches on this AK actually make you think more in terms of grandpa's AK versus tactical thug. It isn't a Browning Citori from beauty perspective, but its lustrous barrel finish and high grade wood furniture give off the appearance of a hunting rifle.
Consider that the 7.62×39 has just a bit more umph than the time proven 30-30 whitetail and hog round and you can easily consider slipping in a 5-round magazine for hunting.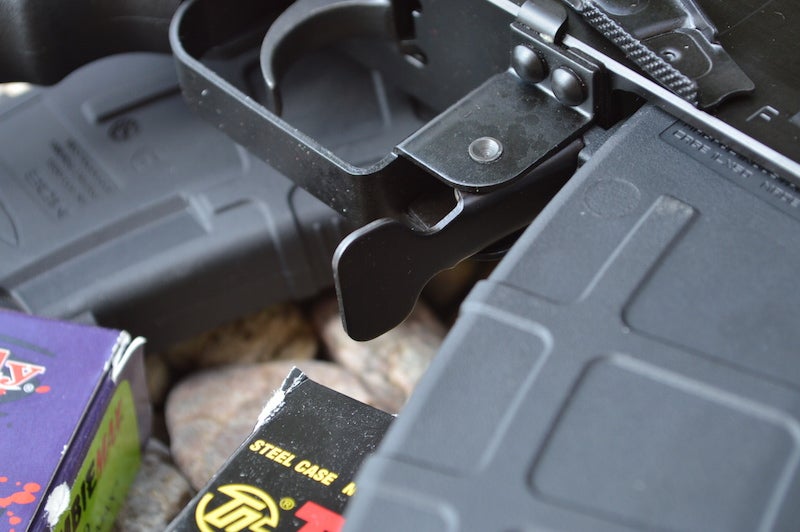 This new model offers AK-47 aficionados a very well appointed and nice looking firearm option with some well thought out refinements and performance upgrades that also add to the cosmetic quality feel of the rifle.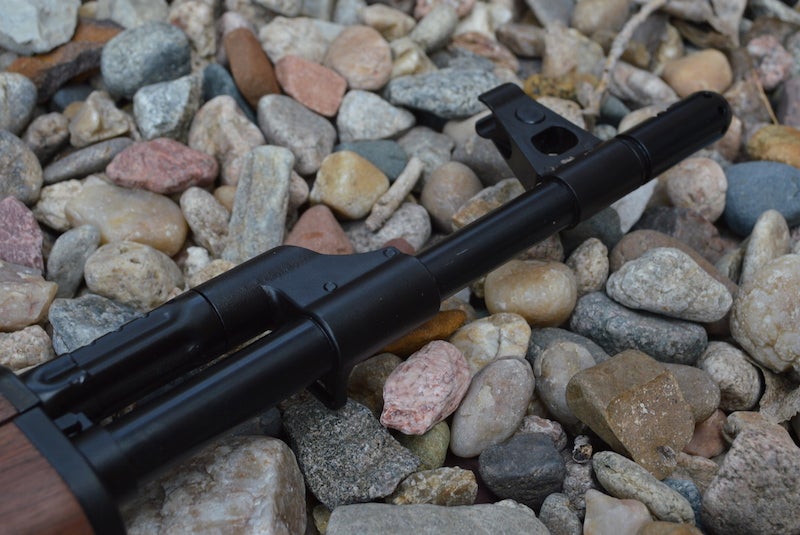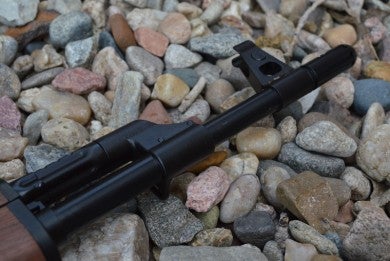 The previous C39 model received a lot of kudos at the range for its looks and quality. That noted, the C39V2 grabs even more attention. Everyone has an AK-47, but not everyone has one that looks this nice all while being American made. Century Arms definitely has another winner that may become another great American hunting rifle.
SPECS
Century Arms International C39v2 RI2245-N
Semi Automatic Rifle
7.62x39mm
16.25″ Barrel
1:10 Twist
Chrome Moly Nitride Treated Barrel
14×1 Metric Left Hand Threaded Muzzle
Milled Receiver 4140 Steel
Magpul Magazine – 30 Round
Premium Wood Furniture – AKM Furniture Compatible
Plastic Pistol Grip
Black Finish
35.25″ Overall Length
8.2 Pounds
100% American Made
Street Price:  $739