Video: Archer Forgets to Open Glass Door Before Shooting
Russ Chastain 08.13.15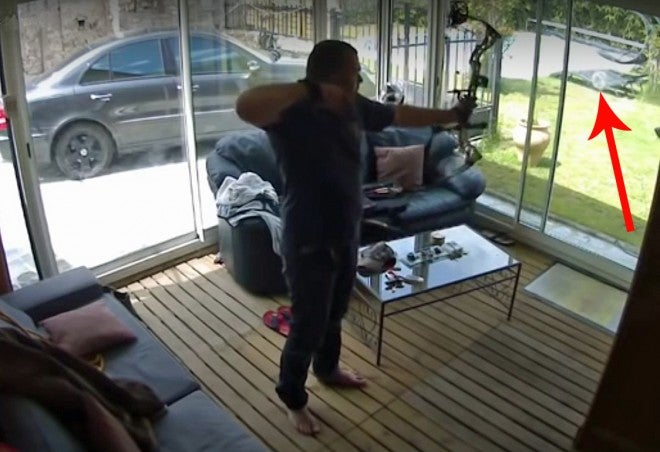 File this under, "I hate it when that happens."
This archer decided to practice shooting his bow while standing inside his glass-enclosed porch. He came to full draw, took careful aim, and–WHOOPS! Blasted a big hole in the sliding glass door, which he had forgotten to open.
He speaks a foreign language afterward, but it's not hard to guess what he's saying, and a young boy comes into view to see the damage.
Perfect learning opportunity: "See son, this is how you're NOT supposed to do it."
Also: Did he hit the target?
This probably wouldn't have happened at my house, as our glass is usually not that clean…
https://youtu.be/-rHYY03S0-8