ISSC SPA .22 Biathlon Rifle
Oleg Volk 08.17.15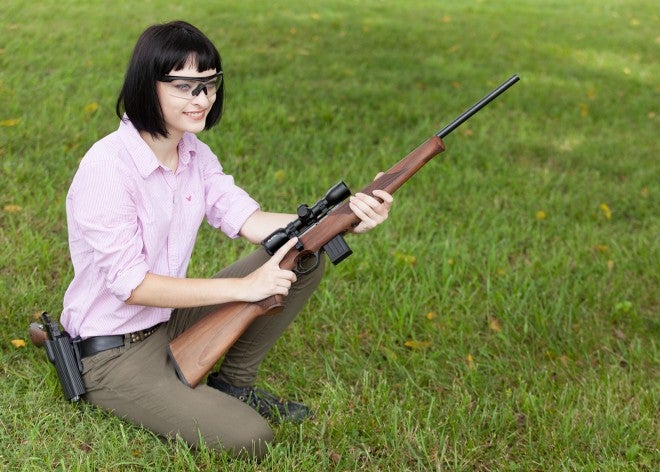 ISSC toggle lock rifle comes in 22LR, 17HMR and 22WMR calibers. I tested the 22LR variant.

The action is activated with one finger. The toggle handle is pushed forward for extraction, pulled back for loading, all without moving the right hand from the grip. My rifle was a very early one, and the loading motion has to be done at moderate speed. Newer samples can be run more rapidly without an issue.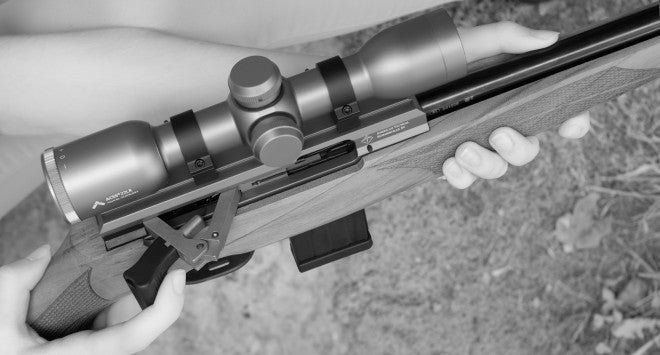 The main advantages of this action are two. One, it is insensitive to the power of the ammunition and would cycle equally well with CB caps (as long as they are full length, like Aguila Super Colibri) and with high or hyper velocity 22LR. Considering how much ancient ammunition came out of closets during the recent shortage, that's very helpful. Two, cheek weld can be maintained between shots because nothing protrudes back from the action.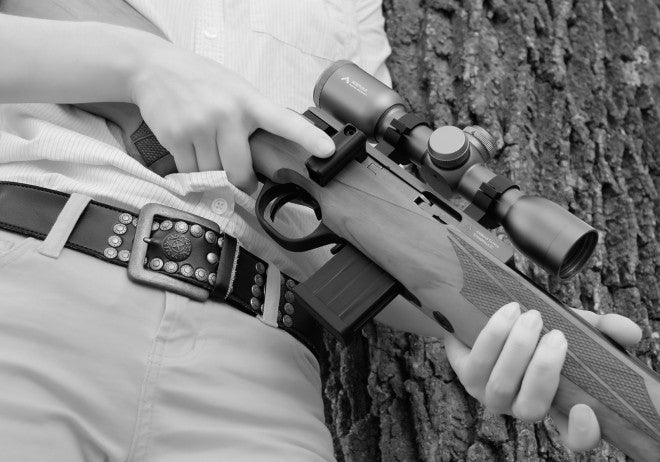 SPA comes with an easily loadable 10-round magazine. Magazine release is behind it, and swapping for a fresh one is quick and easy. Safety is my only real complaint with this rifle–I would prefer it was not located inside the trigger guard. As it is, putting the rifle on safe is done with a backward motion in the direction of the trigger.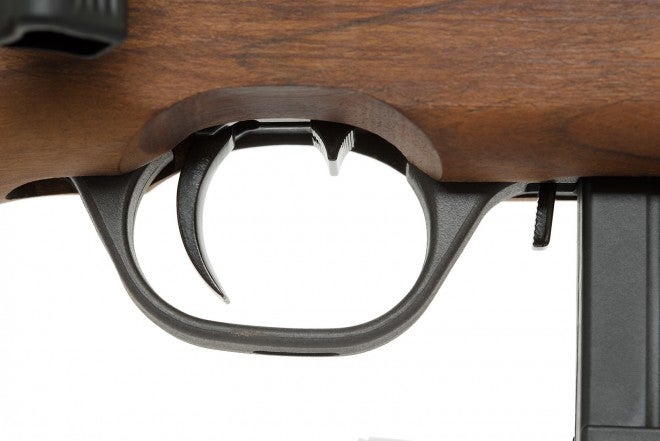 The trigger itself is half-way to a target rifle, crisp but heavy enough for field use. The rifle is intended for scoped use, with the receiver top grooved for 11mm tip-off rings. I mounted the Primary Arms 6x scope specifically designed with a rimfire bullet drop compensating reticle. Since 22LR has plenty of drop even within 200 yards, it seemed helpful to have a way to sight directly on 50/100/125/150/175/200 marks, with 25 yards closely coinciding with 50. The same reticle also provides a way to range on common targets, like sporting clays and pop cans.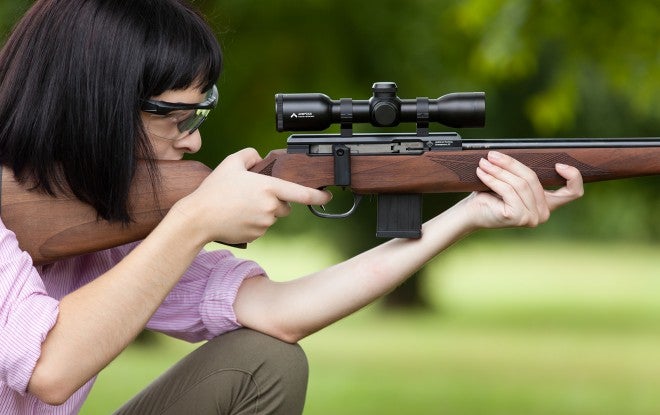 The rifle is accurate enough to hit a clay out to 150 yards with CCI Mini-Mags and out to about 250 yards with match ammunition. For best results, sling swivel studs should be added to for installing either a shooting sling or a bipod.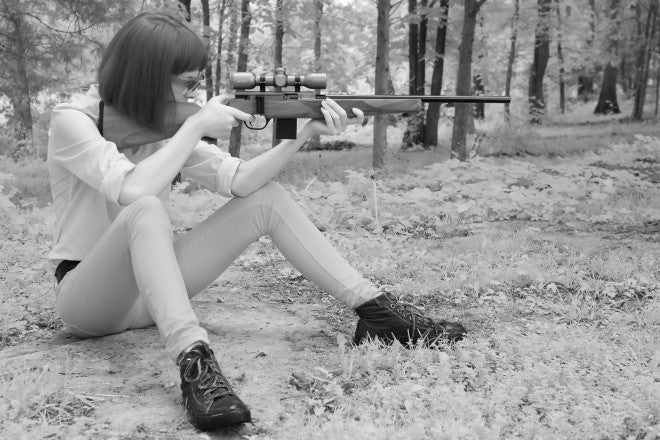 Without either a sling or a bipod, SPA can still be shot accurately from supported positions, as taught by Appleseed. Improvised rests, like car hoods work as well.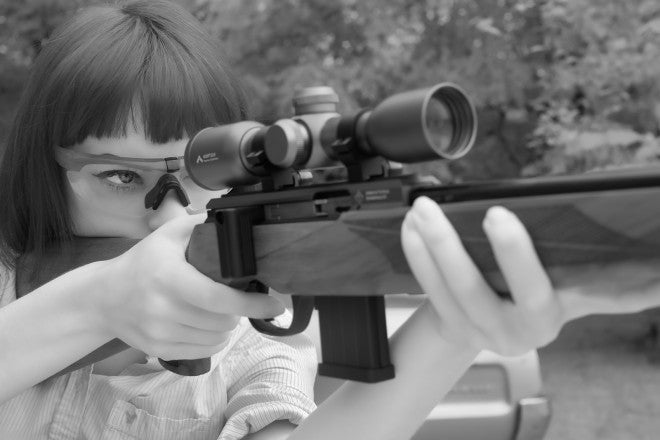 Although eye protection is still mandatory, SPA adds an extra margin of safety with the enclosed receiver back. In case of a ruptured case, no gas will come back at the shooter. While disassembly is slightly more involved than with most bolt actions, the toggle lock runs very cleanly, and running a Bore Snake through every 500 rounds is usually sufficient.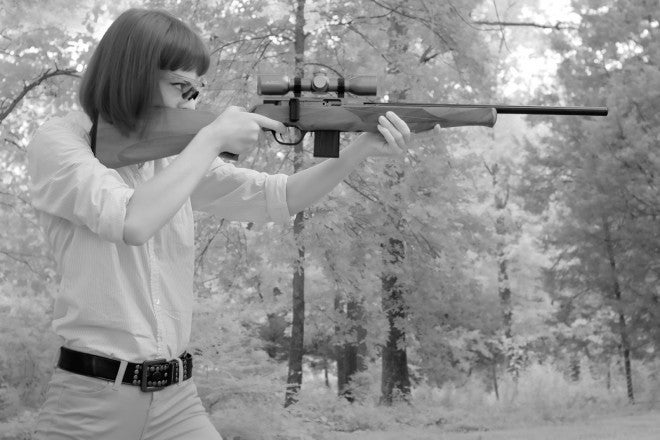 At 5.7lbs, the rifle is relatively light and feels well balanced. The length of pull is definitely meant for adult users. The fit and finish of parts are quite good, apart from the slightly gritty feel of the toggle itself.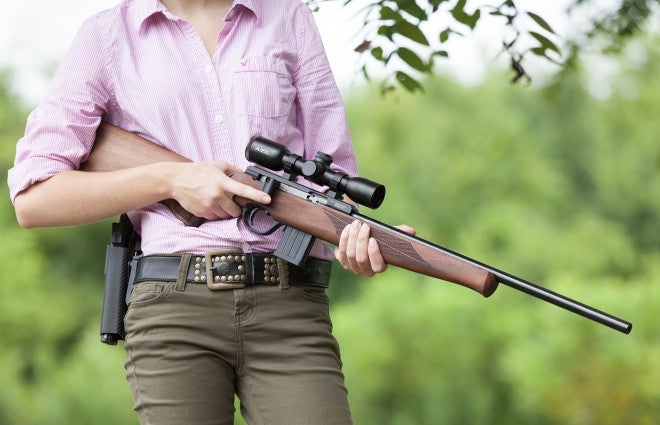 Apart from being fairly accurate, the SPA is just plan fun. It has consistently been one of the most popular rifles with friends when I bring it to the range. Operating it produces smiles.