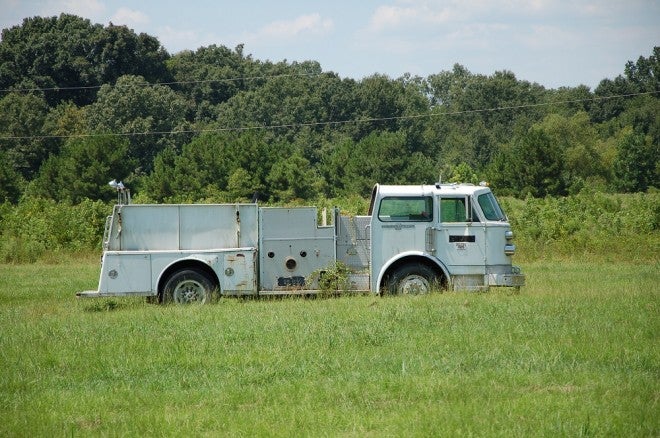 The longer your hunting, fishing, or camping gear sits up, the worst condition it gets in. I learned this the real life way growing up in my dad's flying business. During the off crop dusting season our three airplanes, countless pump engines, and all kinds of other gear sat idle and deteriorated in the hanger or storage buildings. It took a month to get everything back running in the spring.
I find the same with hunting, fishing, and all survival gear and especially with that kind of equipment owned by others who never take care of anything. Time without regular use is the worst element that causes equipment and gear failure. If you are a prepper, then it is critical to use your gear and to keep it maintained in peak performance.
Ever take a hunting rifle out of the locked safe after a long summer only to find a fine coating of fresh rust all over the metal? What about that collection of fishing rods that sat in a garage rack all winter long? What condition was your camping tent in the last time you unpacked it after a long period of non-use? The same could be with an ATV or an outboard motor on a boat or a pair of rubber boots sitting out in a hot garage all summer or hundreds of other pieces of outdoors gear.
I never will forget much to my own blame of neglect that I kept a pair of chest waders hanging in the attic during the hot summer. It never even dawned on me that this was the worst place in the world to store something. When I reached up in the fall to get them down for a hunting trip, the rubberized boots literally crumbled in my hands. They were ruined. My bad.
Even the best made, most expensive outdoors gear in the world cannot sustain poor treatment or not using it. The best practice of all for keeping all your outdoors gear up-to-date and fully maintained is to use it. Easier said than done, I realize. Idle time allows everything to deteriorate over time. It does happen.
So, dedicate some time to using your gear or at least getting it out every so often to use it. That might mean camping in the back yard or cleaning a few guns in the summer or whatever. Everything used more regularly will last longer. At least it won't wear out from neglect.