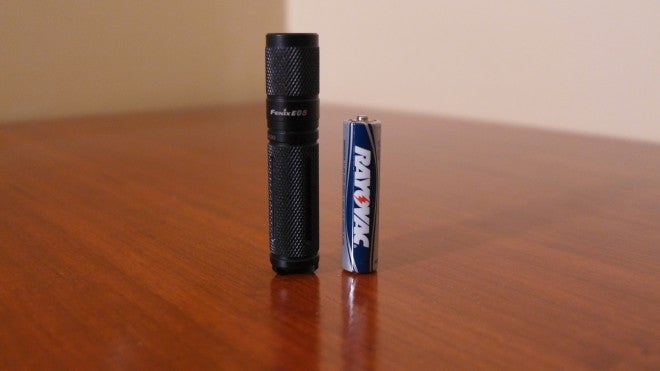 As the dog days of summer wear on and the temperatures drop at night to downright pleasant levels, it is time for an update of my Recommendation Series (here is a link to all of the previous Recommendation Series I have done. Phew that is a lot of work!). The premise is simple: find the best gear at a given price range.
I like to spend money on both pieces of kit (knives/tools and flashlights equally), if possible, but sometimes there is an exceptional value that allows you to splurge on one side of the EDC kit. I am assuming no specific set of conditions or uses, just all-around good stuff. I am also not going to put stuff on this list that is out of production, but I will put on stuff that is not available in normal channels (the flashlight world has a much better selection when include forum lights). I am also going to include full custom stuff if it widely or readily available (a trend that is increasing as many makers abandon booking jobs). I'll break the kits down into six price points: Under $25, Under $50, Under $100, Under $300, Under $600, and Under $1000. I also run down the options in the crazy pants category and sweep through with a best of the rest article for things that didn't quite fit in the other categories. Up first–the always-daunting under $25.
Trying to find a legitimate pair of tools at this price point is very, very difficult. Absent loss leader sales, there aren't any flashlights you should bother with for $12.50. This is going to be tough. One option, which is kind of a cop out, is to skip the light altogether and just use your smartphone as your flashlight. I wrote about my experiment with a smartphone as my main light here and the summary is simple: it's a bad idea. Not only are the lights uniformly terrible, using your phone as a flashlight smokes your battery life and it puts your phone in awkward and bad situations where a slip of the hand could cost you $600 for a mid-contract replacement phone. Using your phone as your light is the very definition of pennywise and pound foolish.
Tool
In the past two years, the landscape has changed in this part of the price spectrum. San Ren Mu and the other budget brands from China have moved up a price tier or vanished altogether (some may be operating as new "high end" Chinese brands). There are a lot of Schrade knives in this price range, both from their modern line and from their traditional "Imperial" line. None seem particularly interesting. You can find a bevy of Opinel and Svord offerings. Personally I like the Opinels, but I'd never carry one as even a bit of moisture can swell the handle, making stowing the knife difficult. Baladeo makes a few nice looking designs here, but all run very cheap steel (420, not even 420HC). The Papagayo is probably the best of these knives, but in person it makes a dreadful impression.
You'd be hard pressed to find a Swiss Army Knife that would work in this price range as even Ramblers are about $20. On occasion you can find Alox Cadets on sale at places like Target for $12. I snagged one at that price and sent it to my podcast cohost Edge Observer, who, despite having one of the largest knife collections I have ever heard of, had never owned a lowly Cadet. Leatherman stuff is also absent from this price range unless you count the One Piece Multitools. If you do, the By the Numbers series is quite good and I like #4 the best as it has a full-sized driver, a pry tool, and a snag edge. I actually have one on my car's keychain tool ring, and it works great there. Note that the BTN stuff should also be TSA approved, though I can't confirm that. If it's not, though, you're only out a few bucks. The on again, off again Gerber Shard is a good choice here.
All these years later and it's simple design is still one of my favorite in the OMPT world, and it is around $10. The Gerber Dime is one of the best designed and worst built tools on the market. If you get a good one, it is the clear winner in this category at around $12-$14. If you are in need of a fixed blade at this price, you basically have only one option: Mora knives. Among their massive selection of similar looking knives, the Companion is probably the most all around useful knife. It's also available wide range of highly visible colors. This is a great knife to drop in a truck as a back up/beater.
Light
Unlike the world of extreme budget knives, there isn't anything worth recommending in flashlights. The quality of the cheap import lights (the Romisens and Ultrafires of the world) is so poor that whatever you get is probably not as sturdy as the wretched Mag Solitaire.
You basically have three choices, all of which stink: button cell lights, import lights, or the Solitaire. Button cell lights stink because the batteries cost more than the light. If you are looking at this extreme bottom end of the market, then you probably don't want to buy a light that costs $12 that needs new batteries once every six months that cost $15 each. You can, of course, buy a new light, but there are better options. The cheap imports are horrendous and the Solitaire is so dim that a match is a better choice. I'd wait and jump on a sale on one of the better brand's 1xAAA lights.
You can find the single mode, long run lights like the Fenix E01 for $10, but the Sunwayman R01A is basically that light, but better (I found them for $13 in Red, black and natural were $15). It has an anti-roll design and runs a Nichia emitter. Both are upgrades worth a few pennies. Unfortunately the Sunwayman hits only 10 lumens, which is quite low. That said, I'd save up a few more pennies and wait for a true multimode light to come up, something like the Fenix E05.
I got an E05 (2014 Ed.) for $14 last year around Black Friday, and the ITP/oLight 1xAAA can be had for around the same price every once in a while. The other option is to go on the forums and find something used. I'd be shocked if you didn't come across someone willing to part with a 47s Preon for $15.
Conclusions and Recommendations
What's changed from last year? Prices. The SRM/Elan/Bee folks have migrated up or changed into different brands entirely. There are no knives I'd be excited about here. The price on the Dime has come down to around $13 and the BTN series was released. The price on the E05 has also come down, but with less price variation. It was brand new last year with a number of upgrades, so that's understandable, but there are zero offerings for less than $19.95 now. The price on the SRM 605 went up, almost doubling from the $7 I paid to $12.95.
Knife/Multitool: Gerber Dime ($13.95)

SHOP NOW
SHOP NOW
Light:
Sunwayman R01A
($13)
Total Price: $26.95
Honorable Mention: if you are comfortable going without a true knife blade, something I am not willing to do, the Leatherman BTN #4/Fenix E05 combo is really enticing. It also allows you to add a knife later and have no redundant tools.