Olympic Archer Jay Barrs Offers Beginning Bowhunting Tips
Bob McNally 09.28.15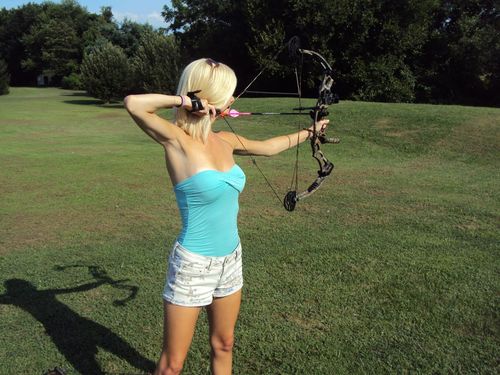 The best thing beginning bowmen or even a rusty bowhunter can do is get some shooting instruction from a professional, says Olympic gold and silver medalist archer Jay Barrs, a Jacksonville, Florida native now living near Salt Lake City.
"A local archery shop or good sporting goods store is a great place to seek instruction," Barrs. "There are some videos on the market that are good, too. If those aren't available, then at least try to learn the basics from a friend who's a good archer. Most of them are only too willing to help someone."
Jay says getting "fitted" to proper archery equipment is vital to accurate shooting, much like having proper golf clubs for a beginning duffer. A bow with proper draw length and draw weight, with matching arrows, is needed for consistent,  accurate shooting. A bow pro shop is the place to get fitted, he insists.
Many bowhunters have bow draw lengths too long, and they shoot bow weights too heavy, believes Jay. A bow pro shop will recommend correct bow draw length.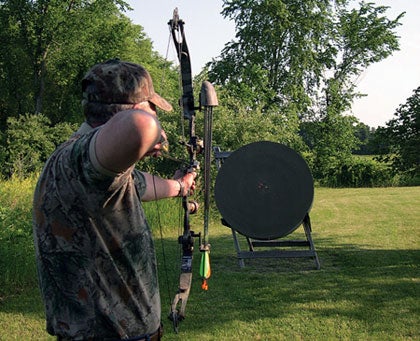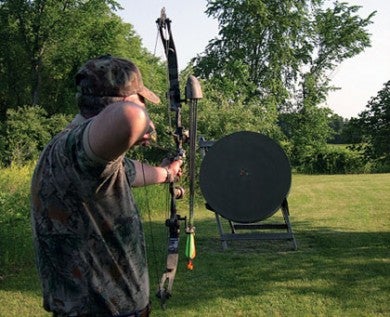 For bow poundage, Jay says an archer should be able to raise his bow in front of him and draw the string straight back without dipping his elbow or straining to bring his arrow to anchor. If an archer can't draw a bow easily in this fashion, a lesser weight bow should be used.
Jay says many noted whitetail hunters commonly shoot bows of only 55 or 60 pounds, and that's plenty adequate for deer. Shooting bows that are too heavy in poundage can be especially difficult for hunters wearing lots of clothing on a cold morning.