Ruger Expands LCR Line with 327 Federal Magnum Model
Russ Chastain 09.28.15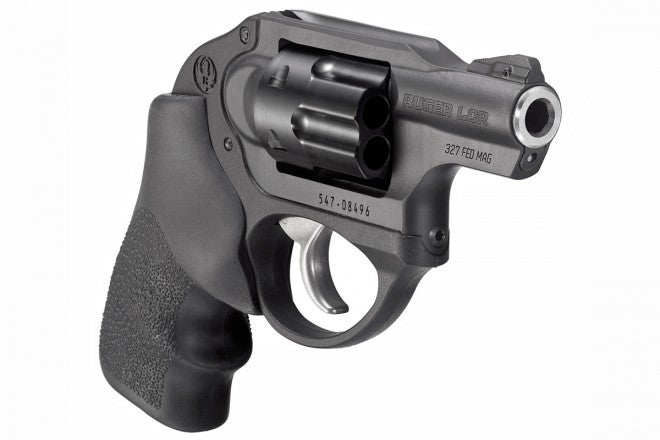 Ruger's enthusiastic plunge into the world of plastic handguns has been wildly successful over the past few years, and the company is looking to continue that trend. Their latest offering along those lines is the LCR (Light Compact Revolver) chambered for the 327 Federal Magnum cartridge.
The LCR has been around for a while now and has found plenty of fans. It's well known that a revolver is the most reliable type of repeating handgun, and when it comes time to sling lead, a double action wheel gun is hard to beat for speed and ease of use. But production revolvers were always a bit heavy–until the LCR.
The LCR's plastic-and-metal frame and stainless-steel barrel and cylinder team up to make a lightweight revolver that's not so tough to tote. And now, it will be offered for the relatively new 327 Federal Magnum cartridge.
Like the 9mm and 357 LCRs, this one's frame will be "blackened 400 series stainless steel."
The 327 Fed Mag's claim to fame is speed–and the ability to fit 6 rounds into a small cylinder that will only handle 5 rounds of 38 Special or 357 Magnum ammo. The 32-caliber round produces speed that equals or exceeds that of the 357 S&W Magnum, energy that falls just a tad short of it, and better penetration.
On top of that, it has less recoil than the 357 Mag.
The 327 Federal Mag hasn't exactly set the world on fire, but it's still hanging in there. The 327 FM LCR can only helps its chances.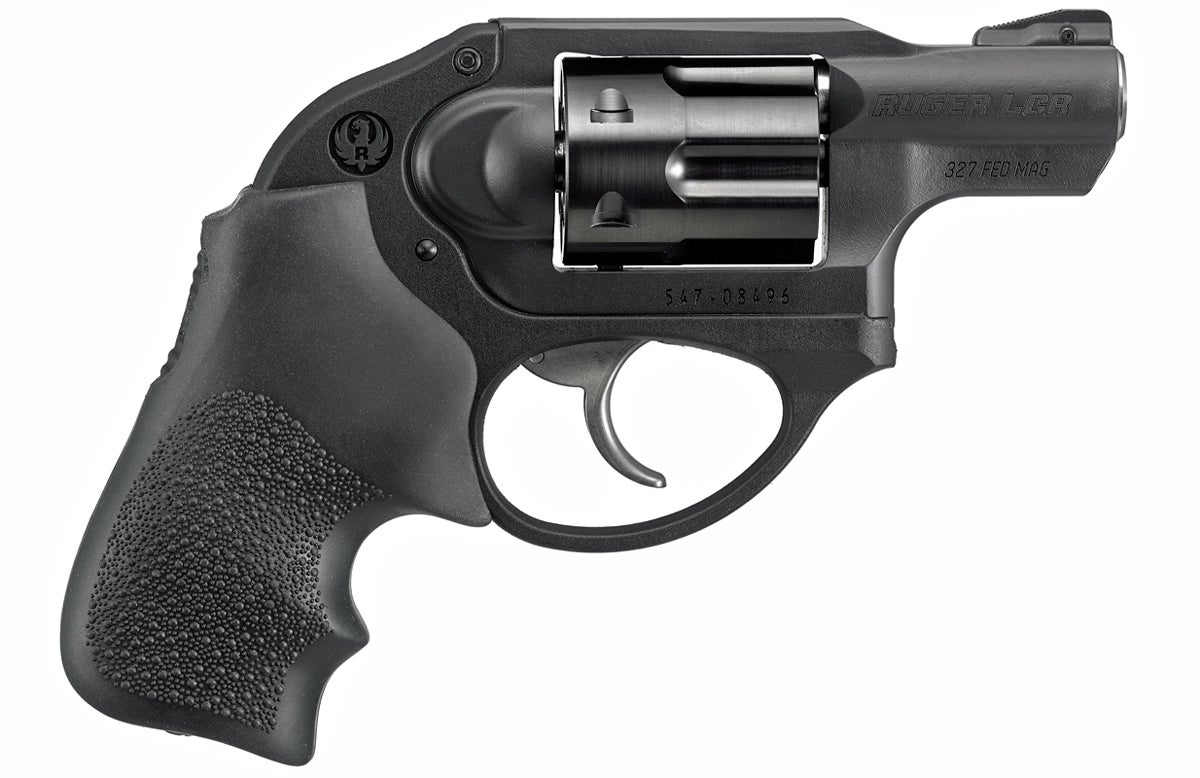 Ruger LCR 327 Federal Specs
Model: 5452
Caliber: 327 Fed Mag
Finish: Matte Black, Synergistic Hard Coat
Grip: Hogue® Tamer™ Monogrip®
Front Sight: Replaceable, Pinned Ramp
Rear Sight: U-Notch Integral
Barrel Material: Stainless Steel
Cylinder: Fluted stainless steel with Ionbond Diamondblack™
Grip Frame: Polymer
Frame Material: Blackened 400 series stainless steel
Barrel Length: 1.875″
Overall Length: 6.5″
Height: 4.5″
Width: 1.3″
Weight: 17 oz.
Capacity: 6
Twist: 1:16″ RH
Grooves: 6
MA Approved & Certified: No
CA Approved: No
Includes soft case.
Suggested Retail: $619.00
The LCR is also available in 22 LR, 22 WMR, 9mm, 38 Special, and 357 Magnum.