Customizing Plastic Guns for Better Fit
Oleg Volk 10.01.15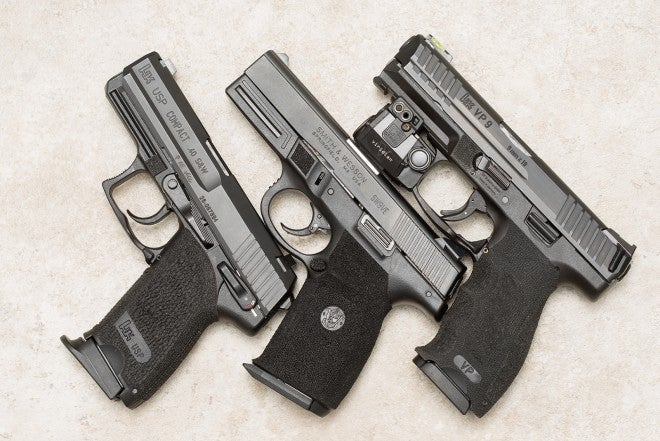 For a couple of years, I've observed stippled and re-shaped polymer framed pistols and wondered what the attraction was. At first glance, the results looked rustic. Eventually, I had a chance to shoot several modified guns and the increased comfort in handling and improved control during firing added up to an epiphany.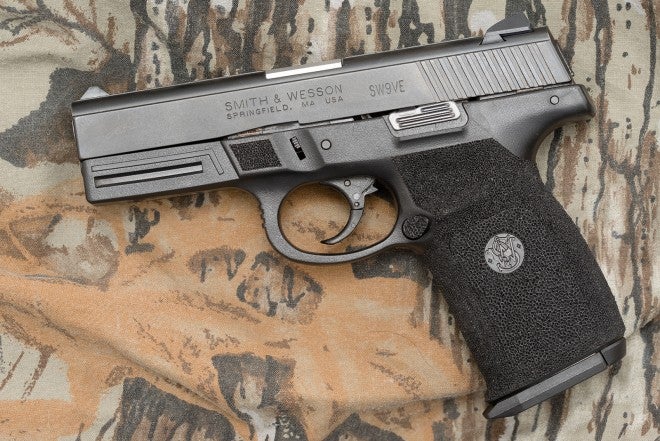 The original grip was slippery. With metal framed pistols, the front and back of the grip could have been checkered, and grips swapped for something more textured. With plastic grips, the only option used to be slip-on rubber sleeves, which had serious down sides, like snagging on clothes or slipping up or down to interfere with controls. With the fine texture added to this weapon, it became more pleasant to the touch while providing a more secure grip. The same stippling made magazine release easier to activate when needed. And a little roughness on the front of the frame acted as guides for the trigger finger at rest and for the thumb of the support hand.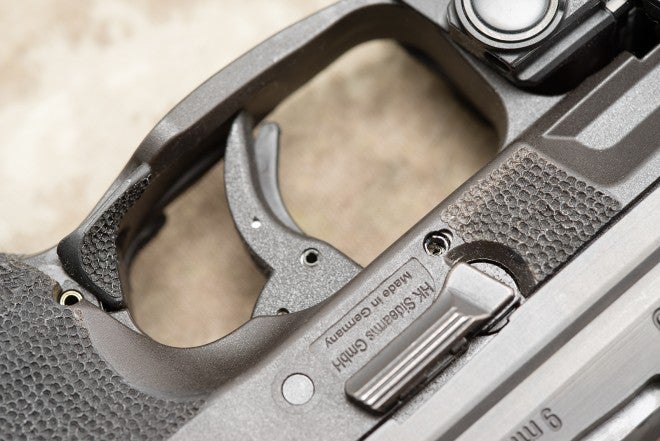 On the VP9 above, the magazine release paddle also gets the treatment. Since the parts are easy to replace, this can be reversed if the user preferences change. Having used a similarly refined Glock 23 for the past two months, I don't anticipate any desire to return it to the previous state. Unlike metal checkering, the textures on polymer don't tear up webbing and leave a lot less of a mark on the user's hands as well. Besides a more secure grip, you can also get finger grooves re-shaped or removed.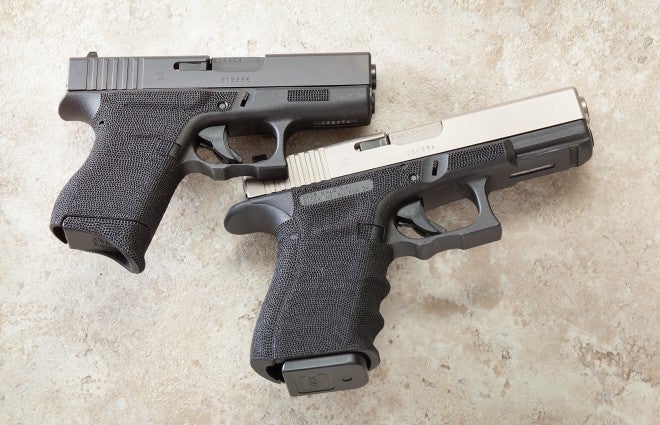 I didn't know what to think of the relief cuts in the trigger guard, but shooting the pistols proved them most helpful. Functionally, they work like beavertails, allowing a higher grip for better recoil control.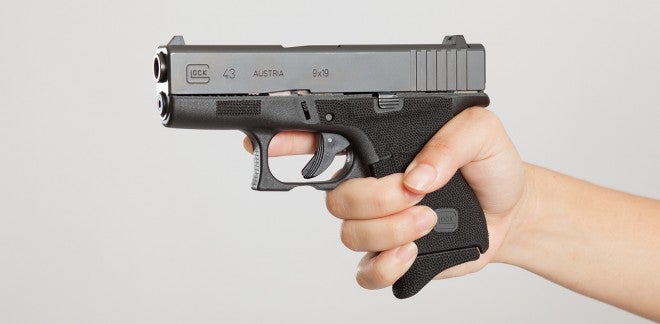 The improvement is especially evident with subcompact models, like G43. The undercut gives a more secure grip and places the hand close to the bore line.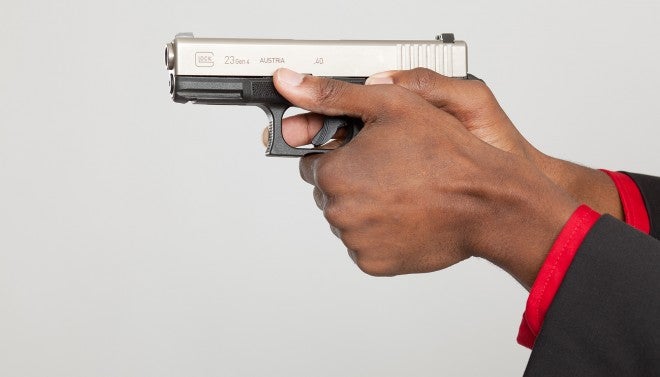 During two-handed firing, the forward relief cut gives a consistent spot for the index finger of the support hand, resulting in a more secure grip and quicker follow-up shots.
All of the pistols above were modified by Ictinus Arms. Considering the labor-intensive nature of stippling and re-sculpting, requiring also unbroken concentration for hours on end, the cost of the improvements is surprisingly low, starting at $85. For about $200, customization can get quite extensive to fit individual preferences, hand size, and other considerations.