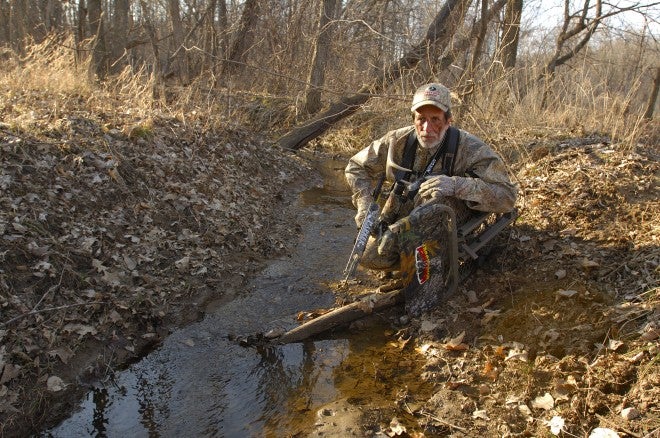 A good friend and expert deer hunter got me hunting "snake creeks" this way many years ago. Deer often walk the edges of creeks, especially ones that form very deep gullies. Whitetails may travel a creek edge for hundreds of yards before coming to a low area where they may cross (another good place for tree stand placement).
On creeks that wind or snake in tight, deep turns, often the best place to ambush a buck is from a stand on the downwind, outside bend of a creek. From this stand position, any deer walking the creek edge can't possibly "wind" a hunter. Moreover, if the creek is narrow, an archer can shoot a buck walking on either side of the creek, approaching from either direction.
Like all deer hunting, wind direction is critical with this stand set up. The breeze must blow from the creek to the hunter. If the wind changes direction, the stand site must be altered, keeping the breeze in the hunter's favor.