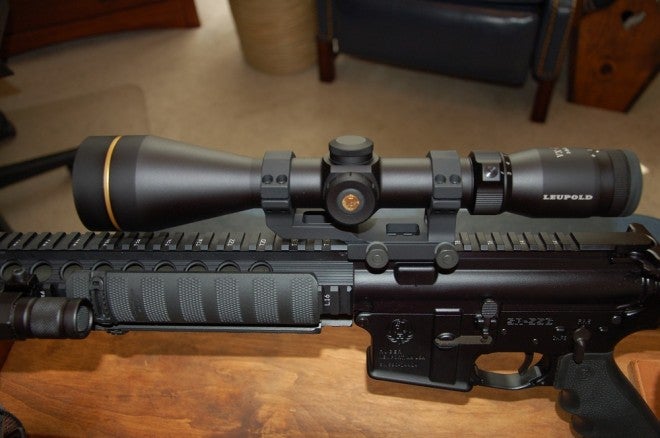 When you go shopping for a new scope, what features do you look for? The market today offers an astonishing array of models, specifications, varying quality, wide range of features, and costs for virtually any budget from downright dirt cheap to prices that seem hard to justify.
Of the primary features to consider is the size of the objective lens. Eons ago the standard objective lens size for hunting scopes was the 32mm, though many others for military and hunting had even smaller objectives. The upfront lens has always been depicted in millimeters because it just seemed to make better sense for easy comparisons. If you stop to think about it, it is one of the few items in America where we consumers accept the metric measurement system.
Much later, after optical scopes began to be more highly refined and improved, the 40mm eventually became the most universal and popular. Soon every scope manufacturer was producing front lenses in this size. The first riflescope I had on a deer hunting rifle bore a 40mm objective lenses. I thought the optical advantages of that objective lens size was the end all to end all for hunting purposes.
Then, sometime in the 1980s I would guess, I ran across a deer hunter with the first scope I had ever seen with the new 50mm objective. I asked the hunter what he thought of it and he just smiled from one ear to the other. He declared it was giving him a minimum of another fifteen minutes of viewable light both at dawn and dusk. He went one step further to brag as well that he could really see deer well by moonlight. I did not pursue that discussion.
I could not wait to get my hands on a 50mm and now years later since having used several Leupold scopes and others with this larger objective lens, it has in effect become my standard. For hunting purposes regardless of the game sought, this larger light gathering glass up front certainly increases visibility for a few more crucial minutes, especially at the end of the hunting day.
Of course, mounting the 50mm often means having to use higher mounting rings to clear the barrel. The extra weight is not a factor. If you really want to maximize your scope's light gathering factor, then go with a 50mm.