Wild Game Recipes to Die For: Venison Stroganoff
Bob McNally 10.27.15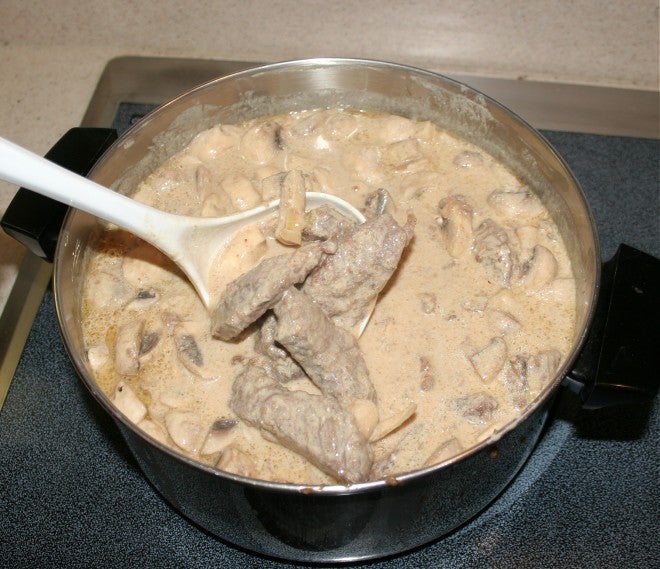 3 pounds venison (cut in 1/2-inch cubes or strips)
6 tablespoons butter
2 cups sliced mushrooms (wild ones preferred)
2 cloves minced fresh garlic
2 cups diced Vidalia onions
1 cup red wine
1 pint sour cream
1 can beef consume'
Lawry's Seasoned Salt
Meat tenderizer
Flour
Pepper
Sprinkle tenderizer, Lawry's salt, and pepper liberally on venison, then "dust" the meat cubes in flour. Melt butter in a large, deep skillet, and sauté the vegetables and garlic until they're "soft." Add the "dusted" venison cubes and brown.
Reduce heat and remove meat and vegetables from the skillet. Add wine and beef consume' to the pan and stir, then add sour cream, mixing constantly until all three are thoroughly combined. It's important to add the sour cream last, when the pan is cool, so it won't curdle. Add meat and vegetables again, cover and cook slowly for 1 to 2 hours.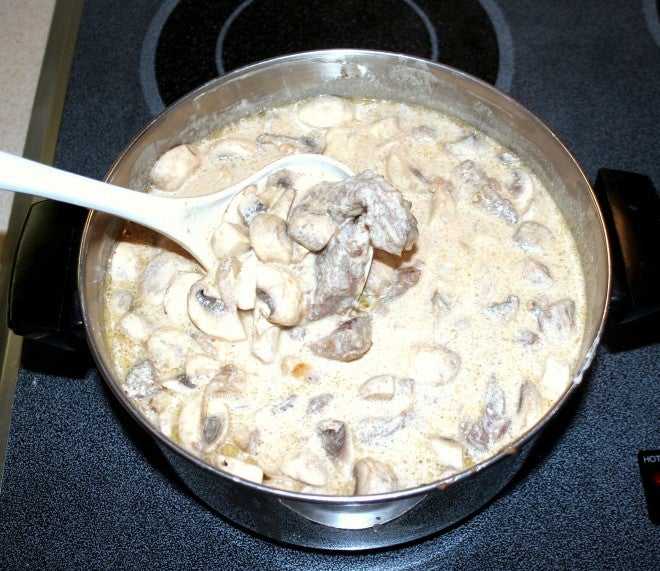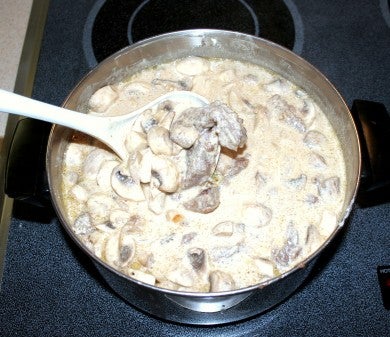 Serving over noodles is most common, but it's great served on wild rice or mashed potatoes with a chilled glass of Merlot.