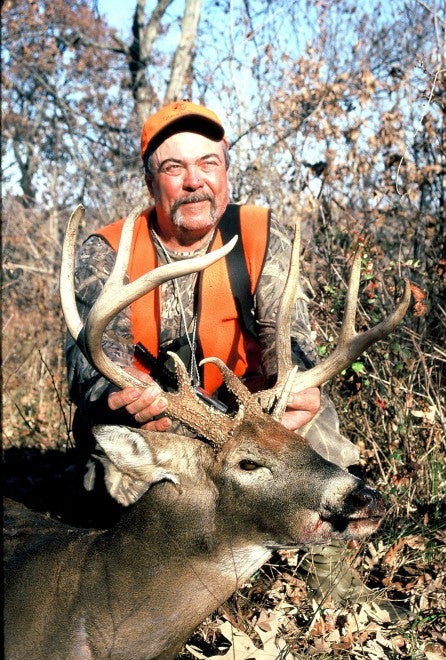 A man-made fence forms a barrier to whitetails. Even a chest-high agricultural fence that deer easily can jump over can alter whitetail activity. In good deer country make it a habit to walk fence lines, especially a high, well-maintained one. Look for places along the fence where deer are crossing, advises ace hunter Ernie Calandrelli with Quaker Boy Game Calls in upstate New York. If the fence is in good condition, anywhere there's a low wire, broken fence pole, or hole underneath the fence, deer may funnel through that opening because it's the easiest place for them to get through the barrier.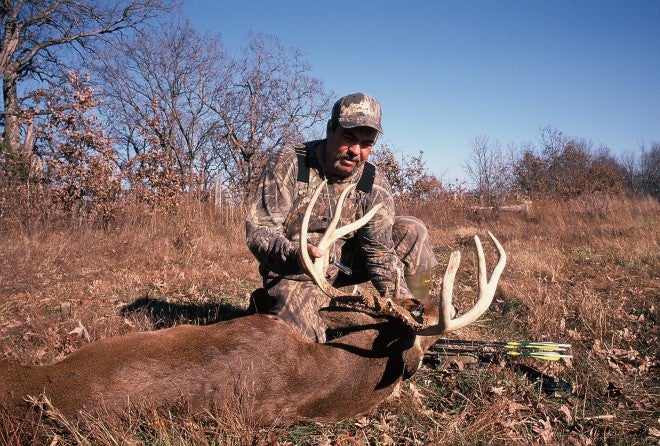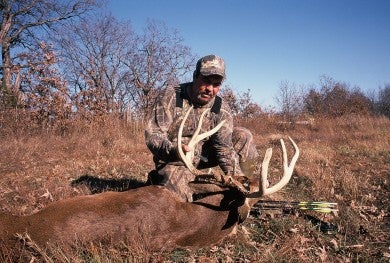 "The best 'fence hole' for hunting in timber is where a large tree has fallen, knocking down wire and allowing for deer to easily pass through from one side to the other," says Calandrelli. "A tree hole is all the better if the fence is otherwise in great shape, and there are almost no other places where game can cross."
Be sure to check a fence hole for tracks and hair in wire where deer have rubbed their coats against it. If the hole is well traveled, test prevailing breeze direction, and place a tree stand within bow range downwind of deer access.