8 Reasons to Give a Mystery Tackle Box Subscription this Holiday Season [Sponsored]
Brand Publisher 11.09.15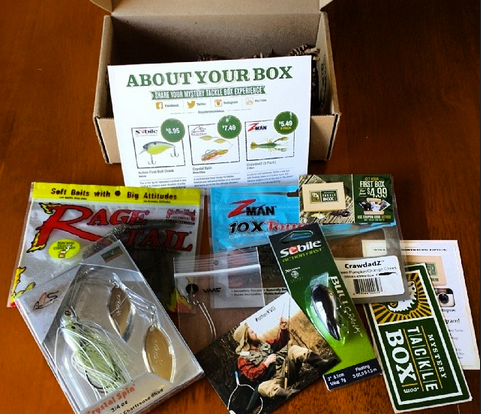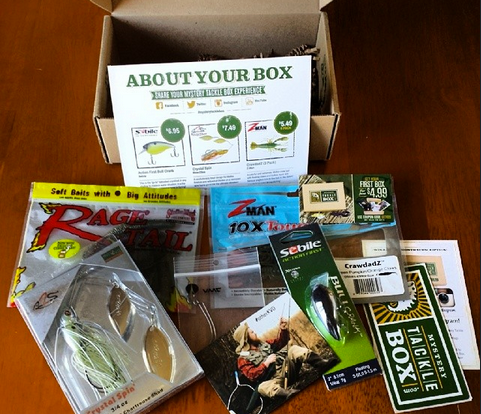 Fisherman are hard to buy gifts for. There are so many different types of fishing, it's hard to know what to get. Most gifters try to get around this by buying generic gift cards to sporting goods retailers. But that's boring and impersonal. Mystery Tackle Box has solved the problem by creating an amazing monthly subscription perfect for any fisherman.
Here are 8 reasons why Mystery Tackle Box is the #1 fishing gift in 2015:
We take the guess-work out of fishing gifts
We partner with the top fishing brands to feature innovative and awesome fishing products, which means you don't even need to know anything about fishing to give something any angler will love!
It's the gift that keeps on giving
When you purchase a Mystery Tackle Box gift subscription, the gift recipient can redeem it and continue to get a new box of fishing gear every month for 3, 6, or 12 months.
It's customizable by the gift recipient
When the gift recipient redeems their subscription online, they select they type of fishing they do. That means you don't have to know squat about fishing and you can still give a great gift!
There are freshwater and saltwater options
Mystery Tackle Box allows the gift recipient to chose between both freshwater and saltwater tackle, so the gift recipient is sure to get tackle they will use!
It's a great value
Every Mystery Tackle Box comes with $20-$30 in fishing gear and only costs $15. Plus shipping is 100% free! There is always a wide variety of products and there are often items that are brand-new to the market.
It has great reviews
Mystery Tackle Box has taken the fishing world by storm since it first launched just over two years ago, and the reviews have been amazing. Mystery Tackle Box has a rating of 9/10 on TrustPilot, which collects reviews from confirmed purchasers.
It's a heckuva lot of fun!
Every month has a new issue of the Dibble Digest, a monthly magazine with fishing tips and more, as well as unique contests (Like our #FishingBeard contest) and promotions (Like our Hoo-Rag celebration).
It fits under the tree and it's great as a stocking stuffer
Mystery Tackle Box gift certificates are printable with a customizable gift message so you can print it instantly after purchase or even email it to someone. Plus you can order a single gift box to complement your gift subscription.
You can save 10% on all gifts
Mystery Tackle Box has a limited time holiday offer that will give you a 10% discount on any gift subscription if you enter the code GIFTS10PCT at checkout.
Order Your Mystery Tackle Box gift subscription today and you'll have one happy fisherman!
Check out our fishing gifts.