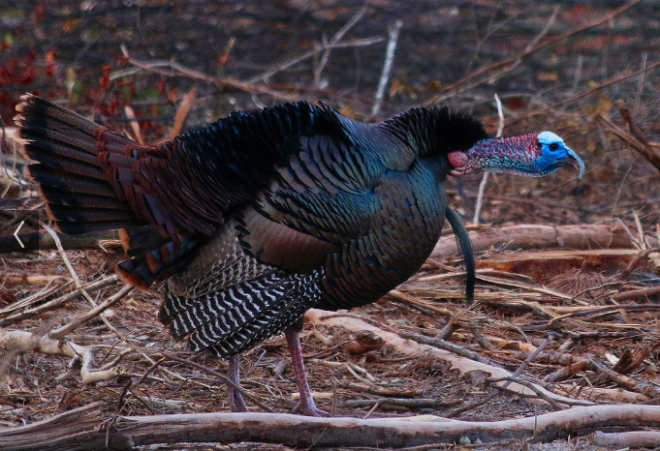 As you cut the turkey and grab a nap, dream good dreams of gear and be thankful. 2015 was the best year for gear in a half decade, and here are ten reasons why, both big and small:
Competition
Adam Smith was a smart man, and we benefit from the bounty of new and awesome gear, driven by competition the likes of which the knife and flashlight market have never seen. With the average price of a knife going up, the profit margins are growing, and more and more companies are producing insane stuff.
From Kizer's insanely great collabs with Ray Laconico to Spyderco's wild and wonderful 2015 IWA announcements, there is something for everyone at every price range and almost all of it is great.
A Trio of Awesome New Lights
The EDC market in flashlights has been pretty dead the past two years. 47s and oLight, the two big companies, seemed content with emitter upgrades, and Surefire seemed to think that no one other than a LEO/Mil person carried a light. All that changed in 2015 with the release of three amazing lights: the oLight S1 Baton, the Surefire Titan Plus, and the 47s Paladin/Knight.
Each is remarkable in its own way, and all of them show that companies are taking EDC seriously. It is a very, very good time to light tiny, uber bright, and wickedly designed flashlights.
Jarosz Sunday Sale
It's tough to score a custom. It's even tougher to find one that you feel okay about using. Thank goodness that Jesse Jarosz decided to get rid of the "book" and instead decided to make insanely great knives for decent prices about once every 6 months. I have had a few Jarosz blades pass through my hands, and my JFS is one of my favorites. It's also a great way to dip your toe into a market that seems to have no limit in terms of insane pricing. My JFS was $129.
Considering the fit and finish and Jesse's truly remarkable edge, that's a bargain.
M390
It's taken a while, but I think I am okay saying this is my favorite steel. I still love me some ZDP-189 and I am constantly delighted by SG-2 and 3V, but there is no better all around performer that I have had than M390.
Its edge in corrosion resistance when compared to ZDP-189 makes me think it will look better in ten years than its uber carbon-rich competitor. It's still pricey, but it is much more widely available than the essentially Japan-only ZDP-189. Hey Spyderco, could you make a bright blue handled Dragonfly II in M390? I'll buy one. Okay, I buy just about every Dragonfly, but I will buy this one really quickly.
The American Knife Company Forest Knife
Jim Nowka is a really knowledgeable guy. He knows what he is doing when it comes to a lot of things, and blade design is one of them. The AKC Forest Knife is a superb, glossy, cutting machine–a great knife starter for your fixed blade tool chest.
Landing right between a chopper and a fixed blade EDC, the Forest just sings in the hand. There is not even a lukewarm spot on the handle, and the blade, of the classic A2 steel, is one continuous curve, much like the ideal blade outlined by the survival legend Mors Kochanski. All of this sweet design science is brought to life by Bark River with a great, innovative sheath to boot.
Grant and Gavin Hawk
The Hawks solved on the longest running vexations in the knife world–how to make a bladeplay free out the front auto. Their Deadlock, which they showed off at this years Blade Show, is as good as they promised, according to those that got literal hands on them. It will be interesting to see how this development makes its way into the production world. One of the big companies should probably buy the design. Who it will be is anyone's guess, but Microtech as more to lose and more to gain than anyone else. And design innovation in autos matters, for reasons I'll outline below.
Todd Begg Production Collaborations
Of all the handmade knives out there, Todd Begg's seem to be the most impossible to translate into a production blade. But with the release of the Steelcraft Begg Kwaiken and the promise of a Mini Bodega in February 2016, the translation has started. Granted, these are not the jeweled gems Todd makes by hand, with complex and seamless inlays, but they are more than a facsimile of originals. They are much, much closer. The prices are high, around $450, but given what you are getting for the money, it's probably worth it.
The Booming Cottage Industries in the Gear World
As the gear world grows, so do those on the periphery. Sheath makers, pen crafters, and designers of one piece multitools have all proliferated at a staggering rate. Some are clearly amateurs, but others, like Scout Leatherworks, are true pros, selling gear equal to or superior to stuff coming out of much larger operations. Then there are the modders, folks like Robert Lessard and Solo Knifeworks.
They are transforming staid production blades into individualized gems.
Kickstarter Reversing their Knife Ban
What were all of the semi pro hipster cooks going to do without a custom made KS knife? That, not our interest, is what convinced Kickstarter to reverse their ban on knife projects. And we have already seen two great ones: the DPx HEST/F Urban and the Kadima. 
The freedom that Kickstarter allows and the priority it places on high end stuff will allow folks to make knives that have never been possible before–too snooty for Big Box but in large enough runs that a custom maker couldn't handle them. Kickstarter (and to a lesser degree, Mass Drop) make it an exciting time to be a knife knut.
The Acceleration of Legalizing Autos
Across the country states are repealing laws banning automatic knives. The federal ban is still in place, but states, including one near and dear to me (New Hampshire) have seen the silliness in reactionary legislating and dropped the bans. The movement has gained enough strength that Kershaw, that most mainstream of mainstream brands, anchored their 2015 line up with autos. Times are a-changing, and in this case, the change is good.
Rest easy Gear Geeks. We have much to be thankful for.