Obama Signs NDAA – CMP Will Get 100,000 1911 Pistols
Rob Reed 11.25.15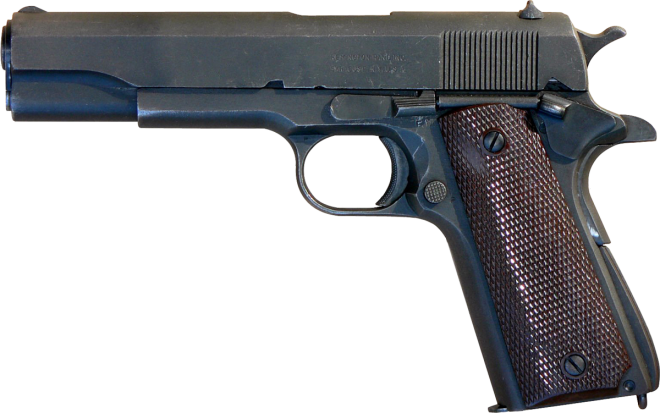 Earlier this evening President Obama signed the 2016 National Defense Authorization Act. Among the myriad provisions in the bill is a portion authorizing the transfer of 100,000 surplus 1911 pistols to the Civilian Marksmanship Program (CMP) for sale to qualified U.S. citizens.
The NDAA is required every year as part of the budgeting and allocation process for the U.S. military. The President had earlier vetoed a previous version of the bill, but today signed a revised version presented to him by Congress.
Under the new law, the CMP will receive up to 100,000 1911 pistols declared surplus by the U.S. military and is authorized to sell up to 10,000 of these pistols a year. The specific pistols have been retained in "Serviceable" condition as reserve stock.
Until now federal law only authorized the MCP to sell surplus .30 and .22 caliber military rifles, parts, and ammunition to qualified U.S. citizens "for marksmanship." The CMP is best known for the sale of M1 Garand rifles but offers other rifles and ammunition on a "as-available" basis. The CMP is also involved in marksmanship training and competition programs.
The exact timeline of the pistol transfer and CMP sales is not yet known. Earlier, CMP Chief Operating Officer Mark Johnson said the CMP would meet with Army officials to develop the procedures for the transfer and could not offer any estimate on how long it would take before the pistols would be offered for sale.