How Much Paper Does it Take to Stop a 50-cal Bullet? (Video)
Russ Chastain 11.28.15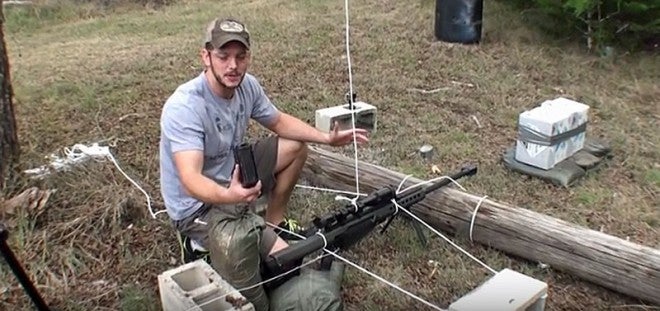 In this video from Demolition Ranch, the boys fire a pair of five-shot stainless-steel magnum revolvers, but they're not quite the same.
One is a North American Arms 22 WMR (Winchester Magnum Rimfire), and the other is a S&W in 500 S&W Magnum.
It was all about seeing how many reams of paper it would take to stop each bullet.
But as with so many DR videos, that was all prologue–an intro to the silly-looking setup of a 50 BMG rifle. It was silly because of the twine and concrete blocks and an attempt to measure the paper penetration of the 50 BMG round.
Enjoy.