35-Round Horseshoe Magazine on a French Colt 32 Pistol (Video)
Russ Chastain 11.29.15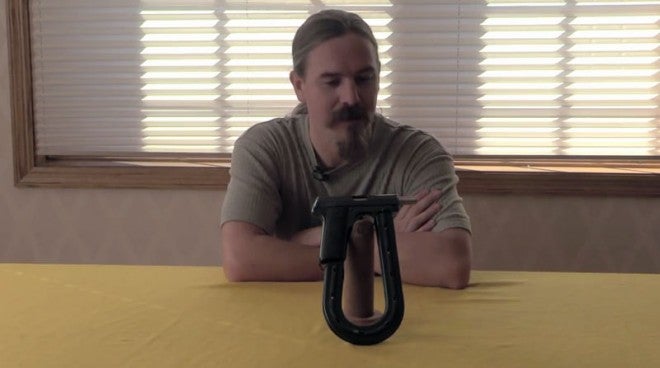 Here we have a French copy of a small Browning-designed pistol–with a 35-round horseshoe magazine! Caliber is 32 ACP.
The Union name is, as explained in the video, not terribly specific because there were a few different companies that made similar firearms under the brand name "Union."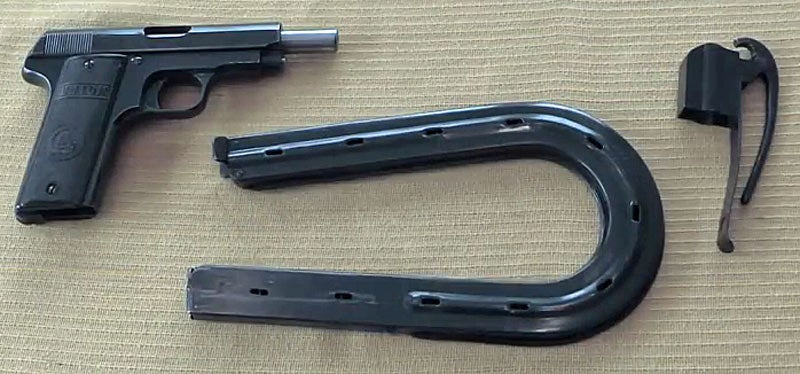 The gun itself (this French Union, that is) was made from around 1925 until the late 1930s. Some variations had selective fire (meaning they could be fired fully automatic), which is probably why someone dreamt up the exotic magazine featured in the video, and was patented in 1930. Full-auto guns eat ammo quickly, and the ability to carry 35 rounds without making the gun super huge made it a lot easier to handle (and conceal).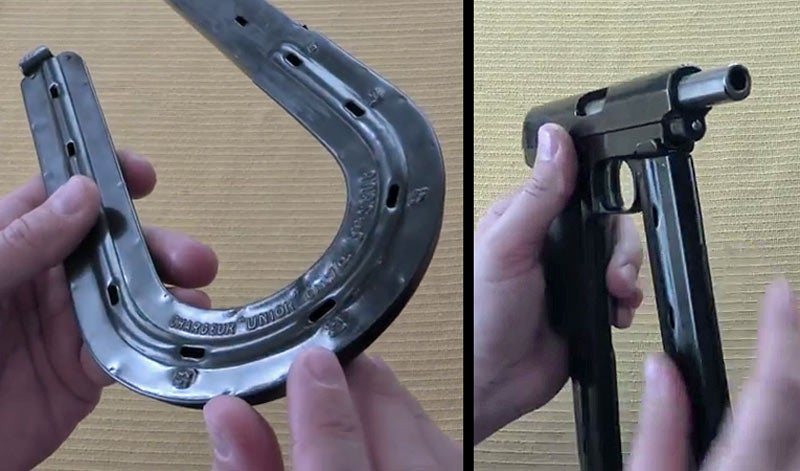 A loading tool was supplied with these magazines, and according to the commentary, that's the only way you'll be able to cram it full of ammo.
Pretty dang nifty, if you ask me.