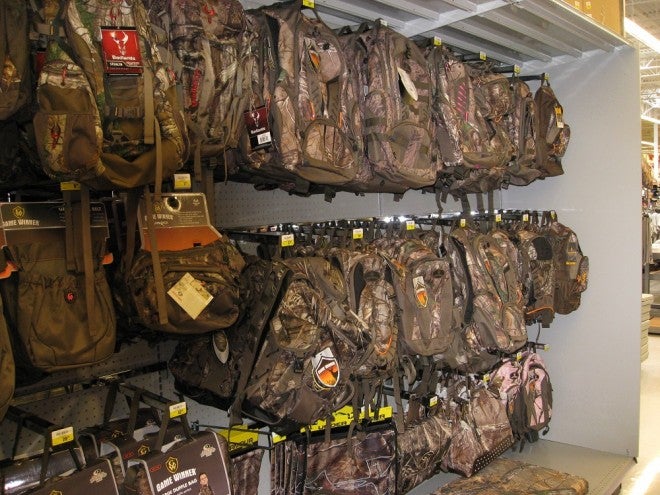 There are probably endless strategies for prepping your gear priorities. The global plan or big picture is to have comprehensive gear and supplies ready to go for any SHTF event that might develop. When stuff does eventually hit the fan, then the idea is be ready to get out of Dodge in virtually a moment's notice.
Experts in the field of survival prepping and gearing up for any bad event likely to occur in this country recommend three lines or priority stages of gear assembly and readiness. The idea is to create three tiers of gear including appropriate equipment, supplies, and essentials for (1) weapons support, (2) medical issues, and (3) communications. This concept was most likely derived from military oriented preparations for actions and is subject to conditional adjustments by all peppers.
Everybody has their own system of prepping priorities, so make this tier concept accommodate your own specific situations and needs. This might start by substituting the No.1 tier for weapons support with livelihood essentials like water and food. Your #2 might be transportation and vehicle readiness. Another priority might be plans on how to assemble the family together in an emergency situation.
Think of this tier system as a series of bug out bags and how you would pack a #1 bag, a #2 bag, and so forth. You might have some of all the three tiers mentioned above in bag one, but lesser or secondary supplies in the #2 bag and even a lower priority list in additional bags, storage boxes, or whatever.
So in bag #1 you might have a priority handgun and 6 loaded magazines, the life support medicine you have to have every day, and then a cell phone or radio. You might sub short term food and water for the phone or just add it. In bag #2 you might include an AR rifle, loaded mags, a first aid kit, some OTC medications, plus maybe a GPS and maps.
As you prep each bag then, the contents of each succeeding bag would be of a lower priority mix of necessary items. In a pinch then, if you could only grab one bag going out the door or to maintain in your vehicle, then those contents would sustain or protect you for a while. Use this tier system as you design your prep.