Shooting: The Most Inclusive Sport
Oleg Volk 11.30.15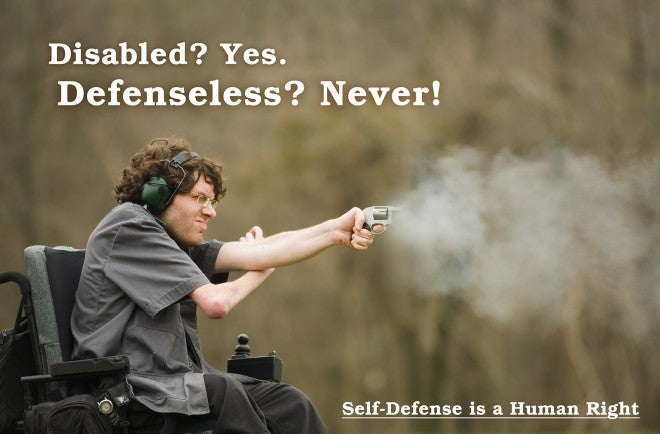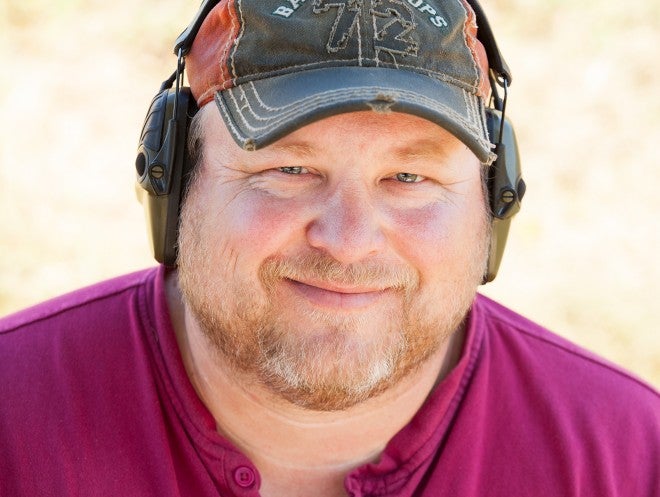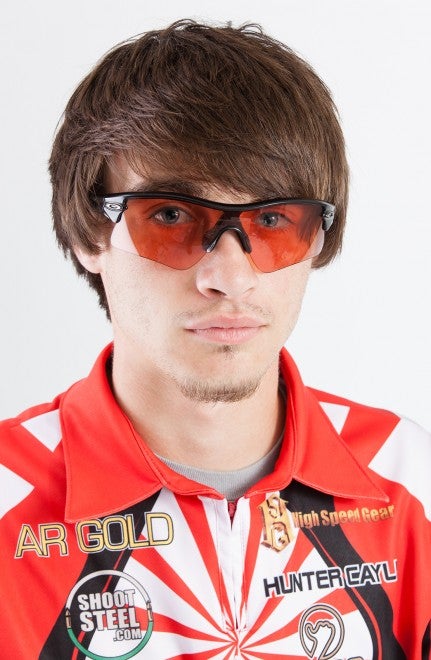 These men have one thing in common besides their drive to succeed and the ability to make that dream come true: they are both handicapped. Not disabled, just handicapped in reaching their goals–and reaching them despite the added challenges.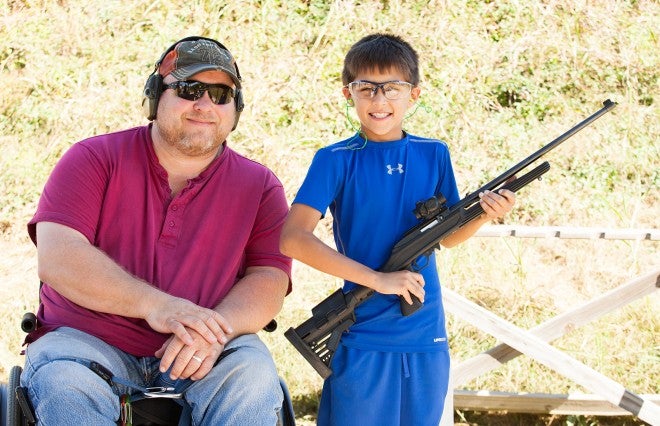 With one hand on the wheelchair needed to keep the balance, Matt shoots rifle one-handed and hits better and faster than most people do with both hands.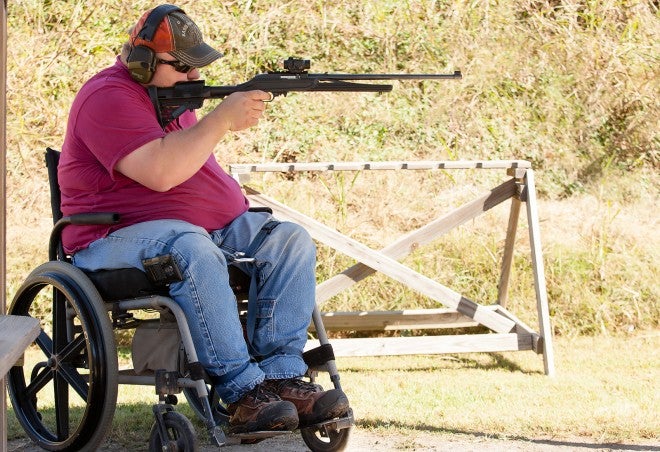 Hunter "Nubs" Cayle takes it a step further: he runs pistol, rifle, and shotgun without the use of thumbs or fingers, in finest tradition of Koolau!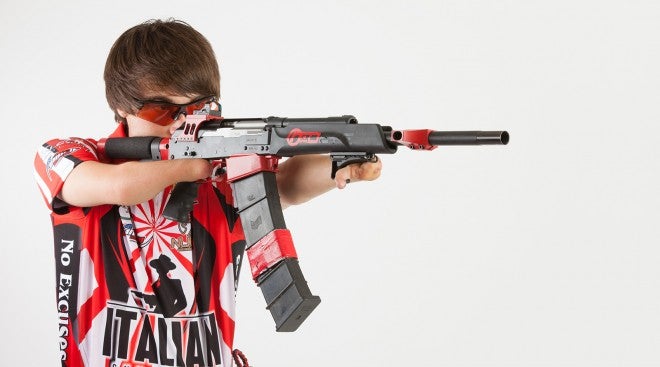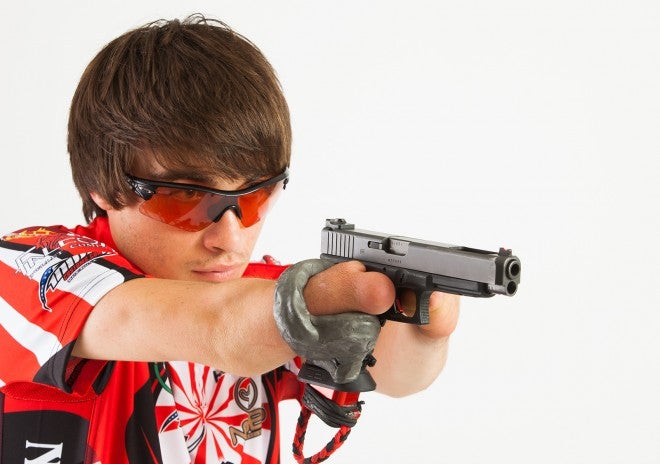 Hunter's performance with these weapons is quite impressive by the standards of able-bodied shooters. He competes on par with everyone else. His attitude is best summed up by the shirt he offers on his web site: No Excuses.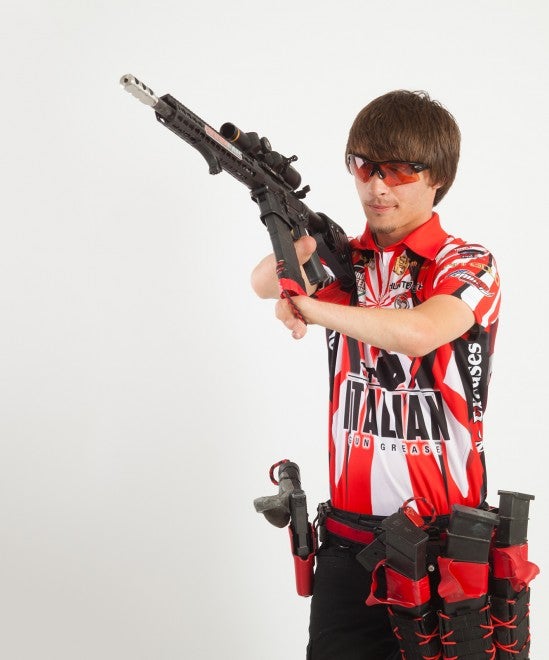 What other physical sports can boast the inclusiveness of shooting matches?
Previously, I've written about Joshua Benson. He's a country musician, an illustrator, and a shooting instructor–all that with one fully functional limb.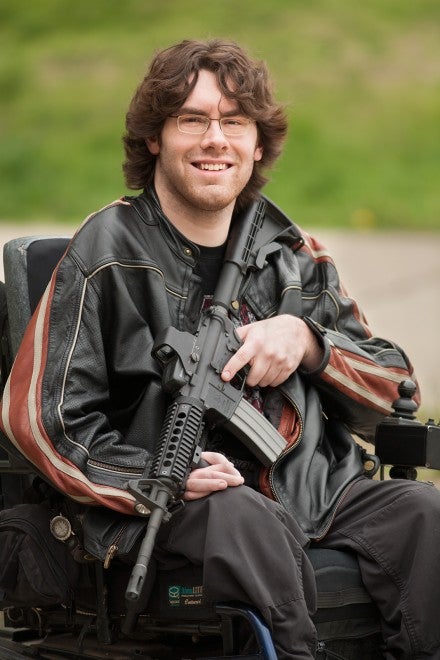 Again, awesome attitude and impressive ability. Watching him outshoot me and most other people with shotgun and rifle just underscored the liberating nature of firearms technology.
Besides the recreational and sporting value, guns also give each of us an opportunity to be more independent. A friend who taught self-defense to dozens of wheelchair bound people says that they are frequent targets for criminals. His students have three effective defense episodes so far–all of them with .22 pistols and all resulting in death of the attacking criminal. Josh is well trained and isn't limited to rimfire, and so his friends don't have to worry for him much, even though he lives in Memphis.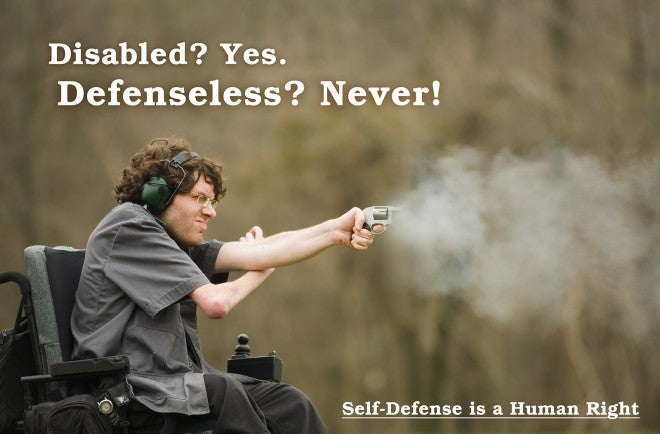 Personal arms and training allow us greater independence and higher quality of life. The three gentlemen shown here are just a few of the many who illustrate that.