Surefire Tips for Fall Mega-Walleyes, Part 2
Bob McNally 12.01.15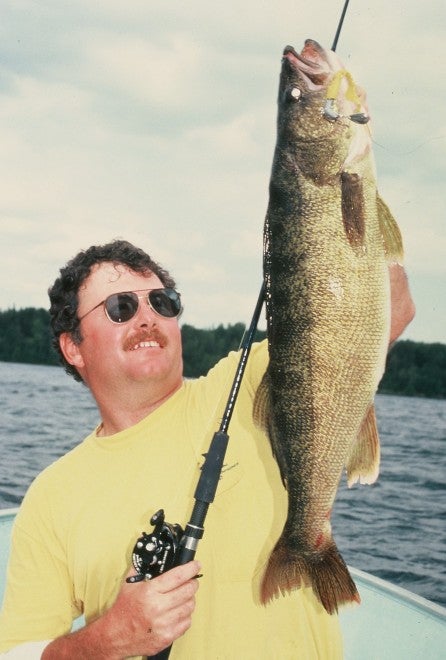 Here is some solid advice from some of America's best walleye pros for catching giant 'eyes during autumn, the best time of year for giant fish.
1) John Campbell
Long-line trolling along rocky shoreline areas at night is a deadly way to take oversize walleyes in fall. I'll usually put out 100 feet of line, and it's important to add some extra action to stick baits I use. I'll sweep the rod in a big arc from time to time, which makes the lure behave erratically, and that often triggers a strike from following big fish.
I like large lures like Rapala size 13 or 18 "Original Floaters." The best trolling depth varies according to a lake or river, but as a general rule I like the 10 to 15 foot range.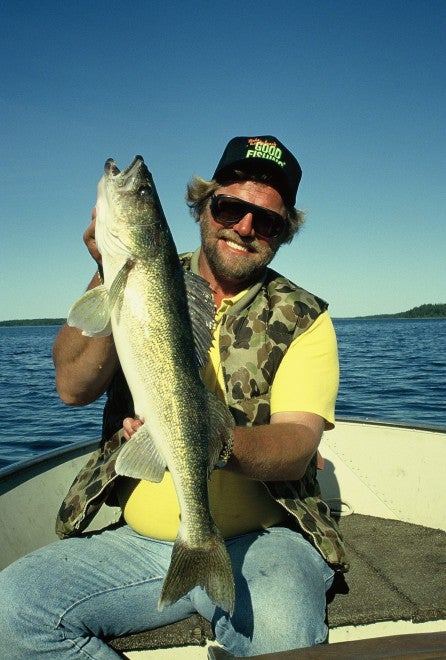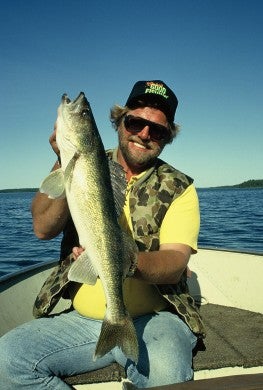 Vary trolling speeds because sometimes fish want it slow (1 mph) and sometimes faster (between 1.5 and 2 mph). You need to experiment a bit to learn what speed works.
At times I put a split shot three feet up from a crankbait to get a little extra depth.
It's important to choose a good lake with a solid population of big fish. Deep, clear lakes can be especially productive fishing this way in autumn.
2) Eric Olson
Shallow, rocky ridges, reefs, or spines can draw lots of big walleyes in fall because they hold bait. They are best covered by plotting the spine with a GPS and marking the top edges. Keep in mind there may be a flat top of the spine so make sure to mark both drop-off edges as fish may move and hold on top, edge, or bottom of the spine throughout the day.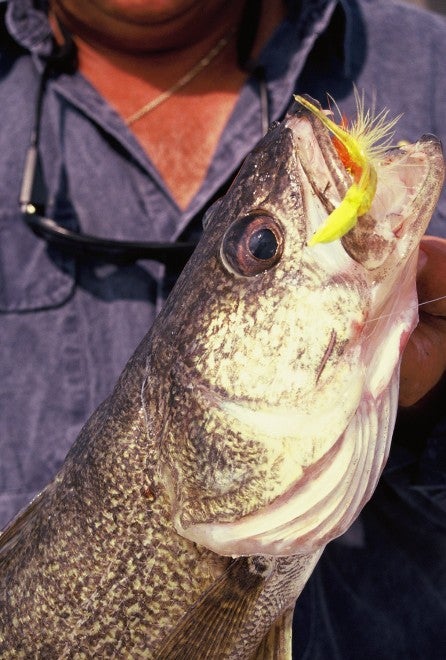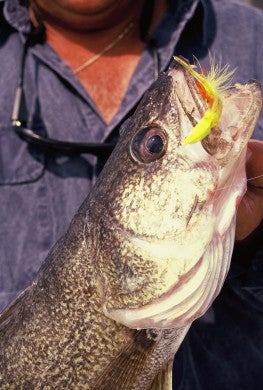 The easiest way for me to work such places has been to employ the MinnKota "I-Pilot" and record the ridge and then allow the GPS tracking to pull my boat back along it. Using the kicker engine for primary propulsion, the I-Pilot keeps me dead on the ridge and allows me to keep track of lines and reel in fish. It's an invaluable autumn big walleye fishing tool for anyone, regardless of skill level.
Crankbaits are best for this spine-reef fishing, as they allow covering water fast and bounce off most rock and bottom debris, as well as trigger bites as they move off rocks and the bottom erratically.
Keep a close eye on lure colors, which can play a big role in success. Rapala "Shad Raps" are deadly, and large lures are good, since forage fish are big and mature in autumn.
3) Toby Kvalevog
When autumn night fishing, pay special attention to moon rise and set times because this is when the biggest walleyes are most active. Make sure you're on the water, probing prime places at those times.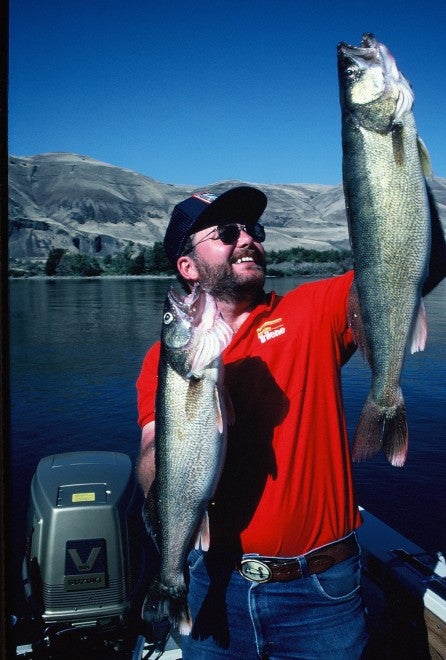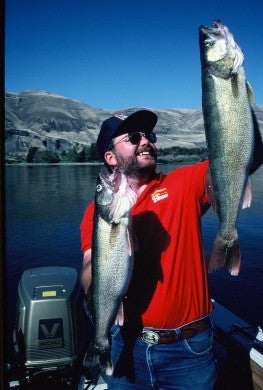 Once a fish has been contacted, create a waypoint and make several trolling passes through an area, or hit "spot lock" on your plotter and comb the area over by making long casts. Usually where you find one giant autumn walleye, you'll find more!
This technique has proven itself time and time again for me during the September and October full moon phases, particularly on Mille Lacs Lake, one of my favorite waters for guiding (Leisure Outdoor Adventures; www.leisureoutdooradventures.com; 855-LOA-HOOK)
4) Mark Courts
On a clear, full moon in fall, to catch big walleyes, put on your waders, jump in your boat, and head out to a shallow shad or rock flat.
The key areas hold lots of bait and are often wind blown or have current pushing against shore in 3 to 6 feet of water.
Long casts while wading is a great way to catch big 'eyes in the shallows, because you can be so quiet and stealthy.
I like Rapala "Original Floaters" in sizes #9, #11 and #13, and Rapala "Shad Raps" in sizes #5 or #7. Berkley "Flicker Shads" in size #5 also are good.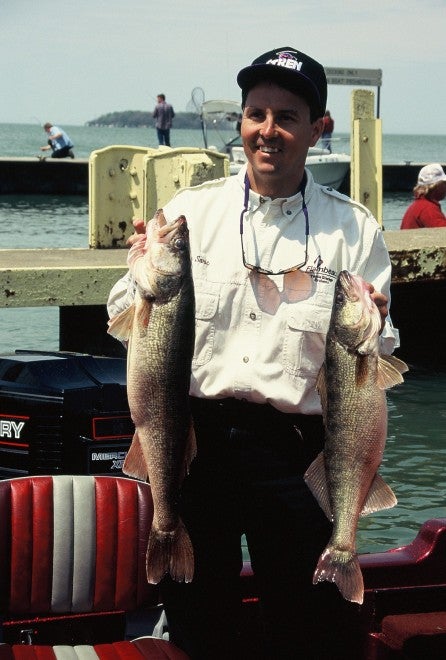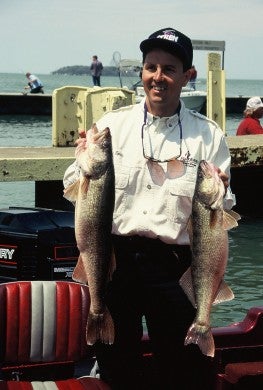 5) Tom Keenan
Dark colored crankbaits work the best at night for trophy autumn walleyes. I prefer to use natural colors like silver/black or gold/black. Natural colors are the ticket at night. My number one choice would be a size 12 Rapala "Husky Jerk" in a gold/black color pattern. The lure works great for both casting or trolling.