1893 Gave us the First Successful Semi-Auto Pistol (Video)
Russ Chastain 12.12.15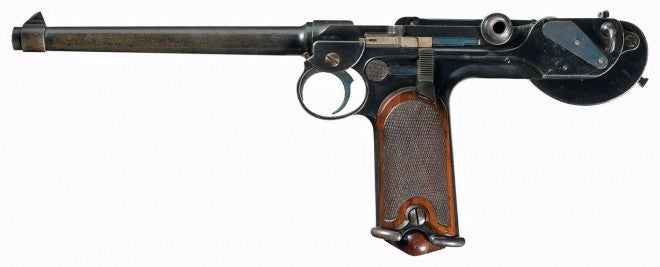 Designed by an intelligent German gun designer named Hugo Borchardt, the Loewe C93 was the first semi-automatic pistol to enjoy any kind of commercial success. Although a bit unwieldy due to the large mainspring assembly, which protrudes to the rear above the grip, this gun managed to set the standard for placing the magazine inside the gun's grip, which of course is still common practice today.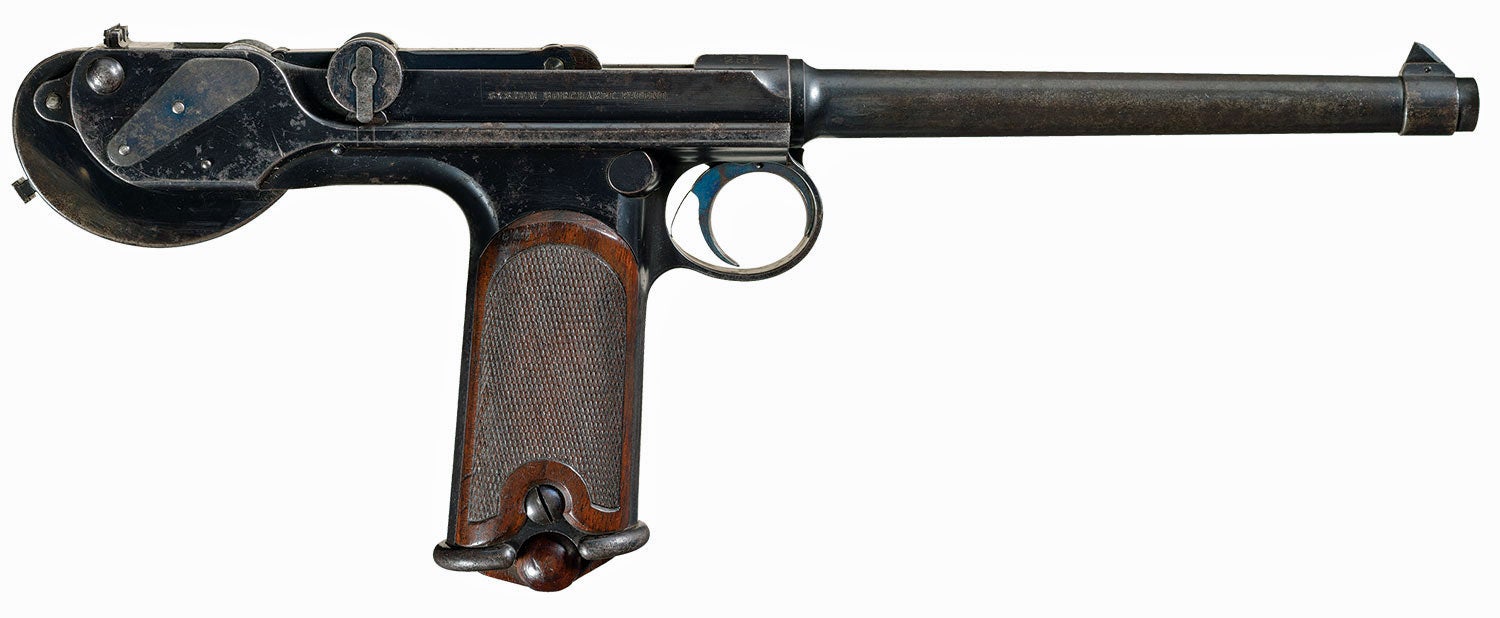 German-born Borchardt spent years in the USA, working for the likes of Winchester, Remington, and Sharps before returning to Germany to work in the firearms industry there. The C93 pistol was introduced in 1893 and was tested by the USA's military as early as 1894.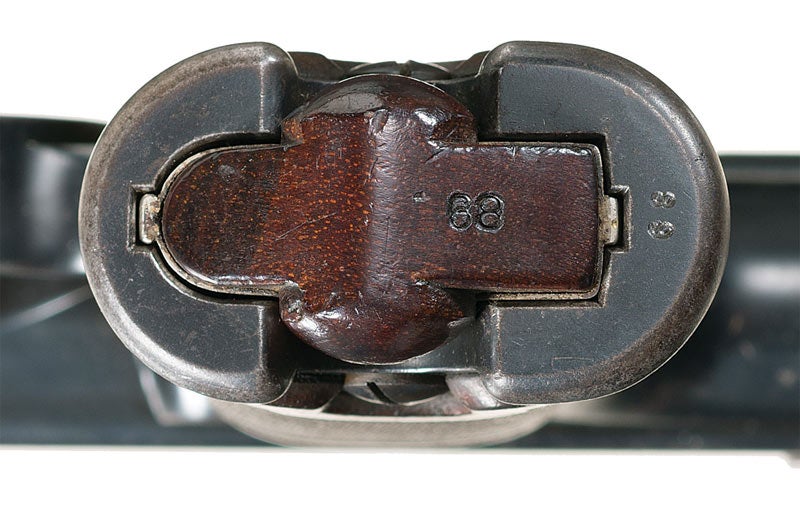 The C93 was chambered for the proprietary 7.65×25mm cartridge, a bottleneck round that had fairly stiff recoil. This, combined with the awkward balance and almost-perpendicular grip angle, made the gun unpleasant to shoot. It was also expensive to produce. In the end, about 3,000 of these pistols were manufactured, with very little variation between them.

When Borchardt refused to change his design, his assistant Georg Luger was tasked with redesigning the gun. (He had, in fact, designed the 7.65×25mm cartridge which the C93 used.) His efforts resulted in the pistol most folks recognize simply as the Luger, which he patented in 1898.
Naturally, the C93 quickly faded into the background, as better pistols became available, but it was an important part of pistol development.
Check out the video below and the auction page for more info.