'Tis The Season for Holiday Outdoor Shopping, Part 2
Bob McNally 12.15.15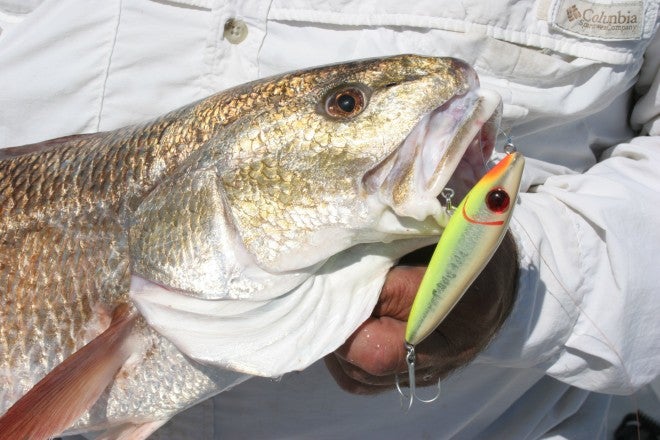 Christmas is fast approaching, but if your special someone on your shopping list is an angler, you have a wealth of gift ideas available for them.
Fishermen never have enough lures, and they make great stocking stuffers. Input from fishing buddies can help with getting just the right lures. For bass, plastic worms, crankbaits, spinner-baits, and top-water plugs are all well received. Stick with name brands, such as Bass Assassin, Berkley, Yum, Heddon, Rebel, Xcalibur, and Bomber.
If you need lures for your saltwater angler, jigs are a good pick to stuff a stocking. Inshore fishermen can always use 1/8-, 1/4-, and 3/8-ounce jigs. Get good ones with beefy wire and are available on the internet and most tackle shops.
For inshore saltwater lures, few anglers would not love to have a nice assortment gift of plugs by companies like MirrOlure (MirrOdine 17MR or 27MR, TTR, and 52 series, Top Dog, Catch 2000, and Catch 5 models are choice), Bomber (Badonk-A-Donk, Who Dat Spoon, Redfish Flasher), Heddon (Zara Spook) and Egret (Vudu Shrimp, Vudu Mullet).
Marine fly fishermen never have enough flies and fly lines. Choosing the right size and weight fly line is imperative, so unless you're given some very specific suggestions, seek friend advice or get "hints" straight from the angler. Flies are not so restrictive, and the folks at Cabelas and Bass Pro Shops can offer suggestions for inshore, offshore fishing, redfish, and others, including distant targets like snook, bonefish, tarpon, and permit.
New braided fishing line (inshore tests from 10 to 30, Power Pro tops), and fluorocarbon line for leaders (Seaguar in 20 or 30 pound test) is always sure to bring smiles on Christmas morning for anglers.
If your hunter or fisherman isn't using a vacuum sealer to preserve fish and game, he should. They're fast, easy, and clean to use. And the best ones like the FoodSaver brand are available in a wide range of prices. FoodSaver bags also make great gifts if a person already owns such a unit. The new long-and-narrow roll bags (portion-pouch 11-inch perforated, separate to form two 5.5-inch bags) are excellent for freezing fish, as they are small in size and take up little space in a freezer. They're ready made for redfish, trout, stripers, crappies, etc.
Finally, I can't imagine anyone not wanting the gift of "detailing" a boat or hunting/fishing vehicle. Many local companies can be hired for this, and some make house calls for no additional charge. Check with friends for references, and get details of what's included in the "detailing," such as waxing, spotless cleaning of all boat hatches, etc.