Hunters who use many decoys–say 50, 100, or more–know how time consuming it is to set out and retrieve blocks. To speed the work, "multi-deke" or "gang rigs" were developed.
A "gang rig" is a single, long decoy line that accommodates a number of decoys, often 6 to 12 dekes. While most often used in deep, open water for diving duck species, "gang rigs" also can be used for puddle ducks.
It's easy to make your own "gang rig," which simply consists of a heavy 1.5- to 3-pound anchor attached to a 100- to 300-foot length of 200- to 300-pound test line (longer lines for deeper water).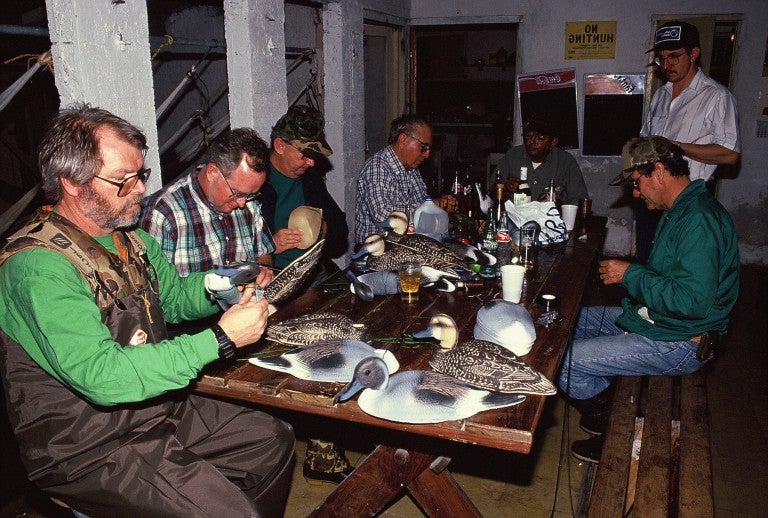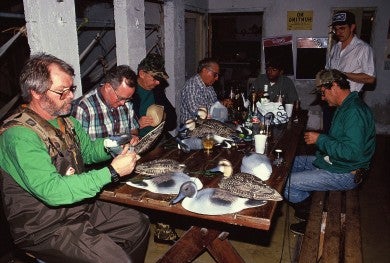 The key to easy use is to have a "gang rig" line fitted with cable crimps, the kind big game trollers use for rigging lures and wire. A pair of crimps are squeezed onto a "gang rig" line about 2-inches apart, every few feet. Threaded onto a "gang rig" line and positioned between crimp pairs is a single large big-game snap swivel, or a special brass "decoy swivel."
In use, the anchor is placed where decoys should be set, and as the "gang rig" line is slowly fed out, a deke is snapped onto each "decoy swivel." Some hunters also rig a second anchor at the opposite end of the "gang rig" line to hold blocks in perfect position.
"Gang rig" kits are available from mail order houses, like Cabela's, Bass Pro, and Mack's Prairie Wings. Kits include everything needed for a "gang rig," including anchors line, swivels, and crimps.