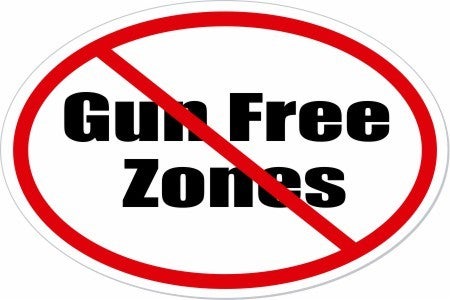 I recently ran across a post on another site, citing "12 Times Mass Shootings Were Stopped by Good Guys With Guns."
This is something we've looked at here before. And while no one really knows for sure what would have happened if a "good guy or gal with a gun" hadn't intervened, it's a good bet that plenty more people would have been killed or injured without their armed response to violence.
Here'a a quick rundown of the examples given in the aforementioned post:
1. Pearl High School, October 1, 1997
2. Parker Middle School, April 24, 1998
3. Appalachian School of Law, January 16, 2002
4. New Life Church, December 9, 2007
5. New York Mills AT&T Store, May 27, 2010
6. Sullivan Central High School, August 30, 2010
7. Freewill Baptist Church, March 25, 2012
8. Clackamas Town Center Mall, Dec. 11, 2012
9. Mystic Strip Club, January 11, 2014
10. Austin, Texas Construction Site, April 30, 2014
11. Cache Valley Hospital, May 16, 2014
12. Mercy Fitzgerald Hospital, July 25, 2014
Obviously, guns can be–and often are–used to prevent crimes and to stop crimes in progress. Next time someone asks you for "just one example" of how an armed citizen prevented a crime, you'll be able to provide twelve.