Radical Firearms .30 cal Convertible SpitFire Muzzle Brake
Oleg Volk 12.29.15


Most muzzle devices either hide flash or re-direct gas for recoil reduction. This one does something completely different: it makes the muzzle flash bigger and brighter! Why? Probably for the same reason why we like bright, pretty fireworks: they are festive. This muzzle brake from Radical Firearms is the epitome of not having to justify your equipment performance to anyone.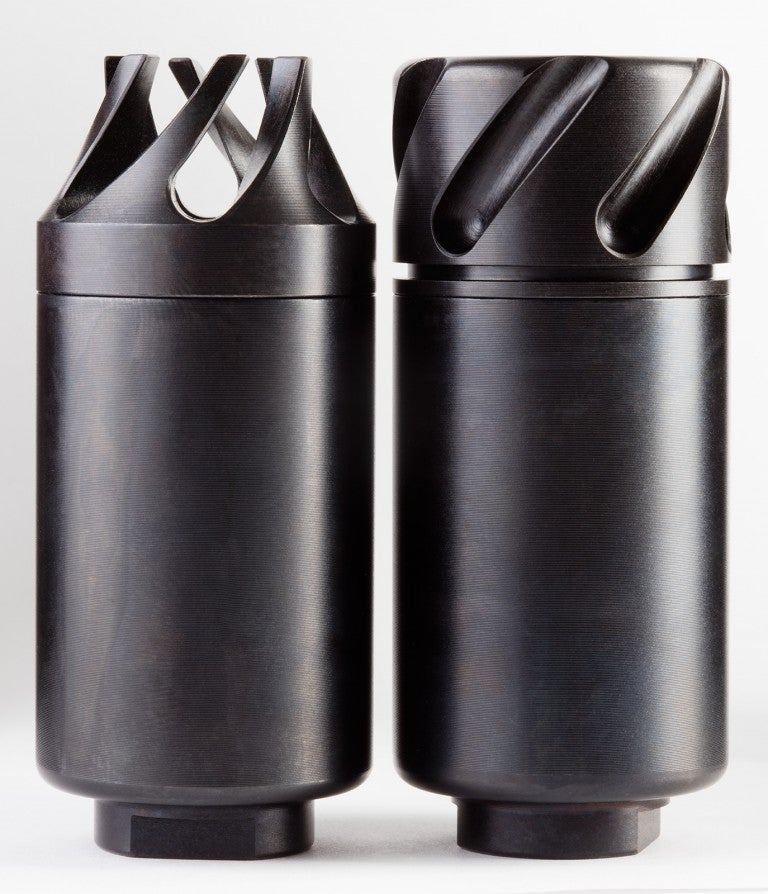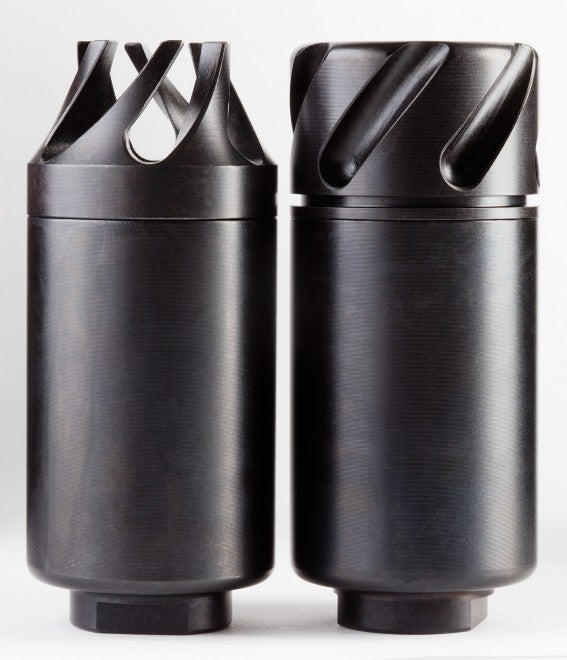 Now, should you choose to be more discreet, the front of the brake may be threaded off and replaced by a more conventional cone designed to minimize flash and to direct noise away from the shooter.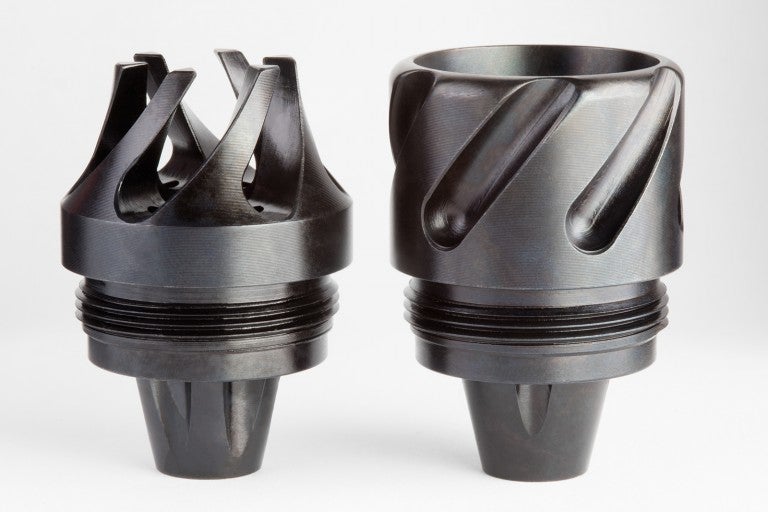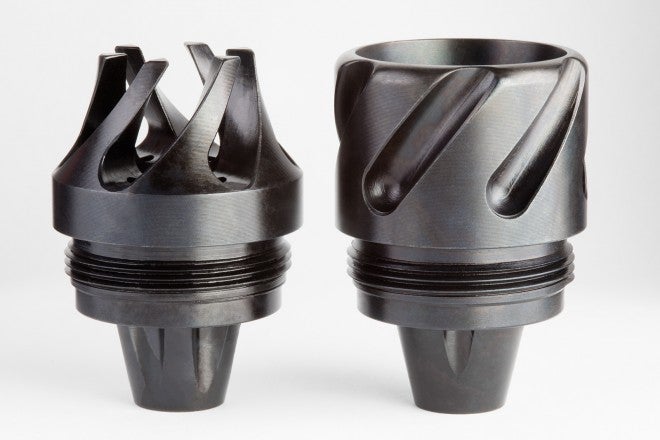 The brake comes with two interchangeable inserts. The brake is all steel, robust and hefty at around ten ounces. Installed on an SBR, it provides some extra back pressure for cycling and a bit of forward weight for counting muzzle rise.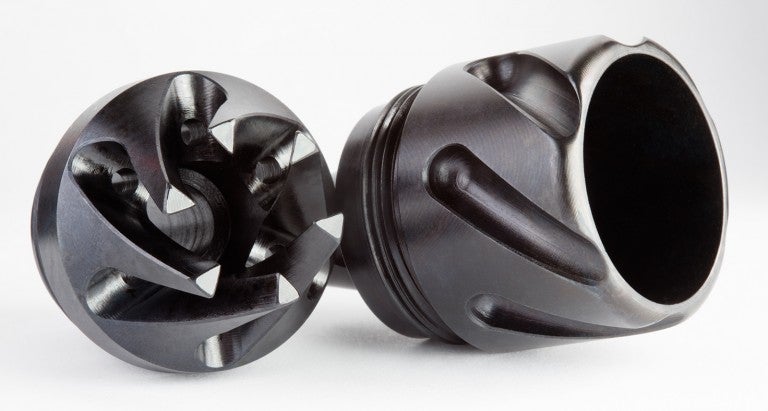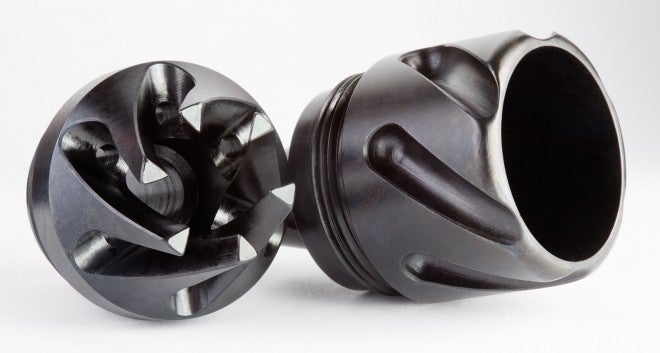 Years ago, I asked Bernie White why he made a particularly odd firearms, and his response was: "Because it is fun! You do get that concept, don't you?" This same answer applies to the SpitFire brake. It is available in .30 and .224 caliber.