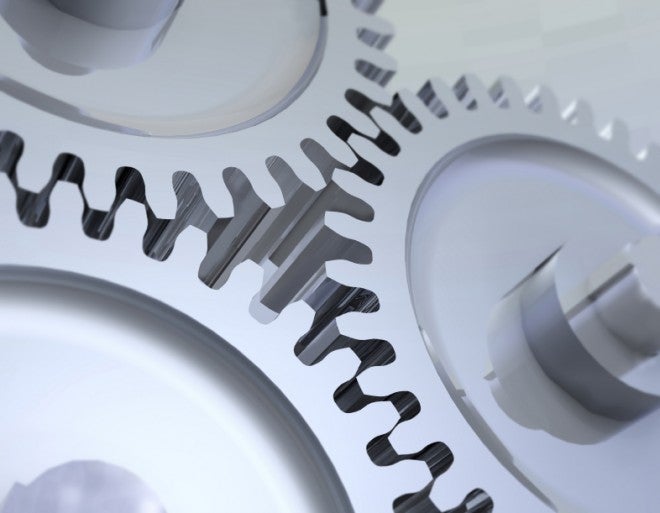 2015 was a big year for gear companies. The market continued to grow, production companies made knives that rivaled customs, and custom makers took advantage of new manufacturing power to put out a large number of mid techs. For the first time in at least three years there were bunches of good flashlights. The early previews and releases for SHOT Show indicate that 2016 could be just a good. Here are ten things I'd love to see out of SHOT Show or at any time in 2016.
An End to the Federal Switchblade Ban
It's not that I think switchblades are all that useful for the majority of people or that I want to own a knife out there but can't, but more the fact that this law is completely useless.
Well designed knives, like those with Emerson Waves or good flippers, are as fast or faster than switchblades, so the underlying logic of the ban no longer makes sense. This is a classic bit of panic-based lawmaking and needs to go for that reason alone. Greasers in the 50s, like many things people worried about back then, posed little danger to society because of their "lightning fast" knives. Let's take this vestige of an era of bad lawmaking and get rid of it. Many states have already done so with no problems.
Spyderco Southard Downing
Brad Southard is one of the best knife makers in the world. He has collaborated twice with one of the best production companies in the world (Spyderco), but each release has, in my opinion, been lacking in some way. It's ironic then that one of his best and earliest designs has a functional thumb hole opening, but remains unmade. So Spyderco, Brad, please make a production Downing (Mini Downing preferrably). It's a knife that destiny (given its design) and the knife community really want.
More Hi CRI emitters
The awesome Hi CRI Prometheus Beta QR
If you have owned a flashlight capable of producing life-like colors, you will never want to go back. Yet the three biggest releases of 2015–the oLight S1 Baton, the Surefire Titan Series, and the 47s Knight/Paladin all came stock with bland emitters. I know these lights will all take a hit in terms of output, but once you see the benefits of a Hi CRI emitter, you won't care about a little bit dimmer light. The S1 and the Knight/Paladin have lumens to spare.
An integral Kershaw Leek
This seems like such a no-brainer. I have asked for one EVERY YEAR in my 10 Most Wanted articles, and yet Kershaw seems to miss the point. The Leek is a great knife, an all time best seller, and with the right steel and a better tip it could be a top shelf EDC. It would be interesting to see what would happen if Kershaw took a classic like the Leek and gave it the ole buff and polish. The idea of a single piece of sculpted and carved titanium in a Leek is just so tantalizing.
More Good Stuff from China
The insanely great Kizer Gemini (a collab between Kizer and American knife maker Ray Laconico)
2015 was clearly the year of the Chinese knife. Between Reate and Kizer, and collabs with big names like Togg Begg, Chinese knives are no longer synonymous with counterfeits and junk.
Of all the knives I am most excited for in 2016, the Todd Begg Mini Bodega from Steelcraft is my #1 want. It's a $445 production knife from China, but both Edge Observer and Blade Reviews saw the Begg/Steelcraft stuff in person at Blade 2015 and raved. It would be exciting to see knives from other places, too. A high quality Indian or Pakistani knife is almost certainly on the horizon and as always under the logic of capitalism–the more competition, the better for us the consumer.
A Production Company Issuing a FORGED Blade
Hey ZT, wanna blow our socks off with yet another high end production blade? How about a forged knife? I'd love to see a forged fixed blade, but a W2 forged blade in a folder would be mind blowing. I understand that this is probably never going to happen given the work involved, but we are at a point with production knives where it is not impossible to see a production forged blade. After all the ZT0999 is quite remarkable for a production and it is on its way.
Benchmades 2015 Fixed Blades in 3V
Benchmade released three big fixed blades, a drop point, a bolo, and a clip point (under the H&K brand) all bin 1095 steel. I love 1095 on fixed blades, but boy these knives would be awesome in 3V. I have had a few fixed blades in 3V, and each time I have one I am stunned by just how good this steel is.
The 3V Lil' Creek from Bark River
Each of the Benchmade fixed blades has great lines and very good handles, but they would better fit into the Benchmade line up with a premium steel. If they doubled the price and used 3V I think these knives would still be worth the money.
A Modern Style Knife from GEC
If you have owned a GEC or even handled one briefly, you know they are amazing knives and definitely worth every penny. There are good knives, great knives, and then superior knives when it comes to fit and finish, and GEC stuff is clearly in that last category.
But alas all of their knives are traditional knives. I love me some tradition knives, but I also appreciate a modern folder. If GEC could bring their skills to a modern, one handed opening and locking folder, they would have a best seller on their hands. Imagine something domestically produced that could rival an Al Mar or Chris Reeve knife?
Less Titanium Frame Lock Flippers
Following the trends in handmade knives, production knives have come to be dominated by titanium flippers. ZT has a half dozen. Spyderco has a few. CRKT has a some (theirs are steel handled). Flippers are great. Titanium is great. But I would love some diversity. Personally, I really like liner locks and they should be easier to make and thus cheaper to buy.
The liner lock flipper Spyderco Positron
Surefire Aegis and Isis
We saw these a few years ago at a SHOT Show and they have disappeared. This is nothing new for Surefire–vaporware is a substantial part of their showings (they had a AA light shown for years before they actually made it). The touch steel UI looked amazing, and they were both eye catching. Alas, they will probably never come to market, but they could have an impact if they did.
2016 is shaping up to be awesome. SHOT Show is just around the corner. Get ready.