The Kingston Armory .22 LR M14 at the 2016 SHOT Show
Rob Reed 01.21.16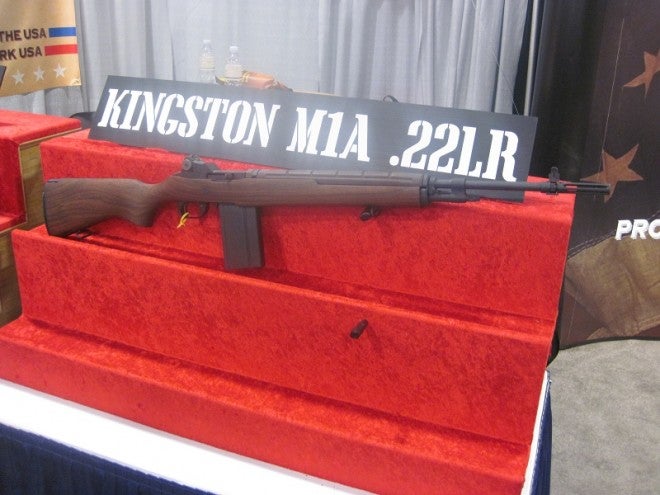 Kingston Armory in Liberty, New York, manufactures full-size rimfire replicas of classic U.S. military service rifles.
The company introduced its .22 LR M1 Garand at the 2015 SHOT Show. At that time they also has a prototype of a .22 LR M14. After focusing on the Garand for the last year, the company is now planning to release the rimfire M14 in a few months.
In this video a Kingston Armory rep goes over the features and prices of the company's rifles.