Trauma Kits from TMS Outdoors at the 2016 SHOT Show
Rob Reed 01.26.16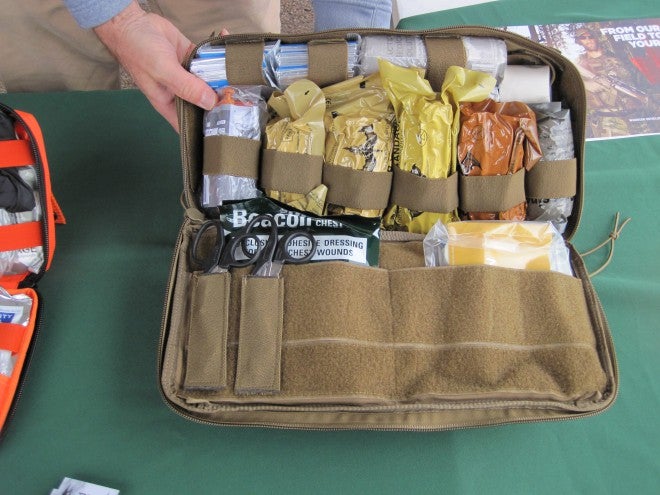 Tactical Medical Solutions has provided trauma kits and training for the military and law enforcement markets for over a decade. The company recently launched an outdoors branded division, TMS Outdoors, to bring that same life-saving capability to hunters and sportsmen.
The TMS Outdoors products are based on the proven products from the tactical side with the kits and supplies modified for civilian use. One example of a small change that makes a difference is the change in color of the SOF T Tourniquet from "tactical black" to a much more visible blaze orange. This both makes the tourniquet easier to find in the kit or if dropped and makes it much more visible on the patient.
In this video a TMS Outdoor rep explains the thinking behind the new product line and goes over some of the features of their fully stocked "Outfitters Kit." The company also sells individual kits as well.