The Heizer Defense PKO-45 May Be the "Thinnest .45 Ever"
Rob Reed 01.28.16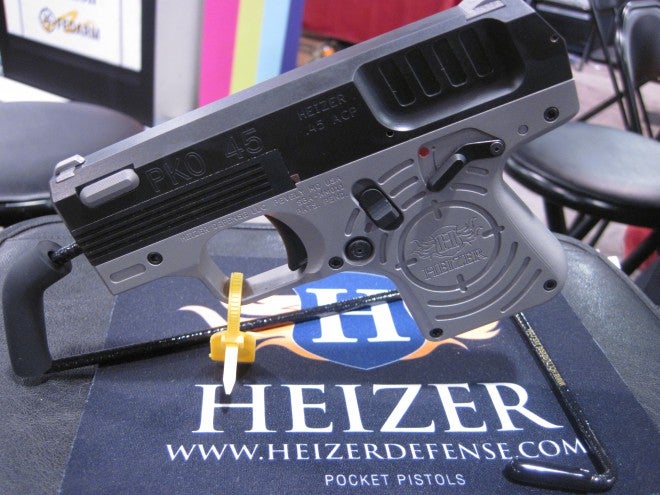 The Heizer Defense PKO-45 that was introduced at the 2016 SHOT Show is "The thinnest .45 Ever" according to the manufacturer. The bad news? The all stainless steel gun may also be the "heaviest pocket pistol ever" once loaded with six rounds of .45 ACP ammunition.
The single-stack gun is only .80 inches wide, with a nicely streamlined look. The controls are at least partially recessed into the gun to keep the width down, but the empty weight of 28 ounces means that although the Heizer Defense PKO-45 has the form of a pocket pistol, it has the weight of belt pistol. The standard magazine holds five rounds, and an extended seven round magazine will also be provided.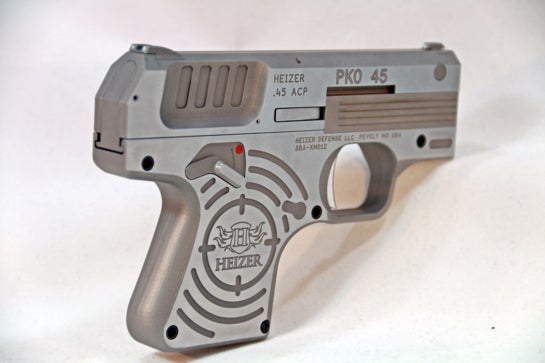 All that weight should help with recoil though, and the fixed barrel should be conducive to good inherent accuracy, although the overall ergonomics and trigger will play a role.
In this video Tom Heizer discusses the features and design of the pistol.