Crossbreed Freedom Holster & Ares Belt at the 2016 SHOT Show
Rob Reed 01.29.16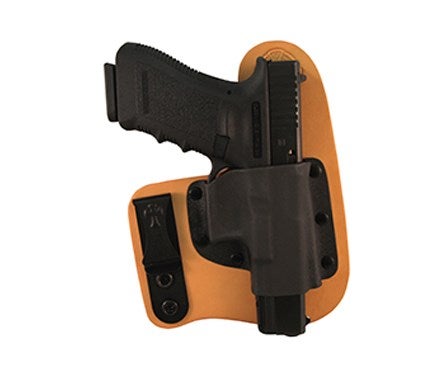 Since Crossbreed Holsters popularized the "hybrid" holster, which combines a leather backing with a Kydex shell, the type has become commonplace.
At the 2016 SHOT Show Crossbreed showed off their newest hybrid, the Freedom Carry, which retails for $64.50.
The company also showed me their Ares Ageis "Crossover" belt, which has a hefty stainless steel buckle combined with a leather belt. That retails for $89.95.
In the video a Crossbreed rep goes over the specs and features of both products.