Awesome Airsoft WWII Machine Guns at the 2016 SHOT Show
Rob Reed 02.03.16

While I generally prefer real guns over airsoft guns, a couple of interesting airsoft versions of classic WWII Machine Guns caught my eye at the 2016 SHOT Show.
The RedWolf Airsoft booth had a display of their new U.S. Browning Model 1919 LMG replica along with their two-year old German MG 34 airsoft machine gun.
The Model 1919 was made in partnership with airsoft manufacturer Viva Arms. The full-size replica is made from steel and aluminum and replicates the look and heft of the real steel original. (With the exception of hex screws instead of rivets used on the sideplates). The gun uses battery power to fire plastic bb's at 350 fps from a 5,000 round magazine. The retail price is $1,495.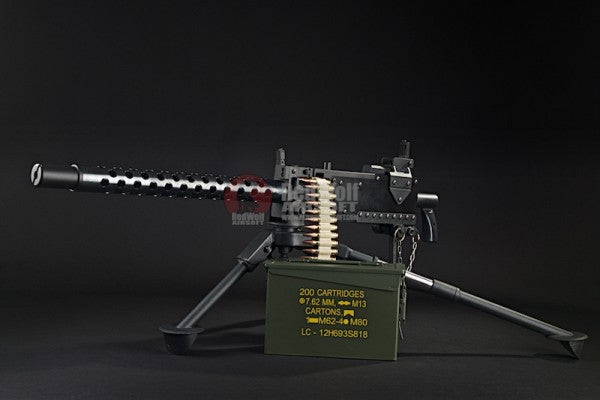 The RedWolf Airsoft MG34 is steel, aluminum and wood 1:1 replica of the WWII German LMG. This limited edition debuted in 2013 and is still available. The gun is also battery operated and fires the plastic bb's at 360 fps from a 1500 round magazine. The retail price is $1,480.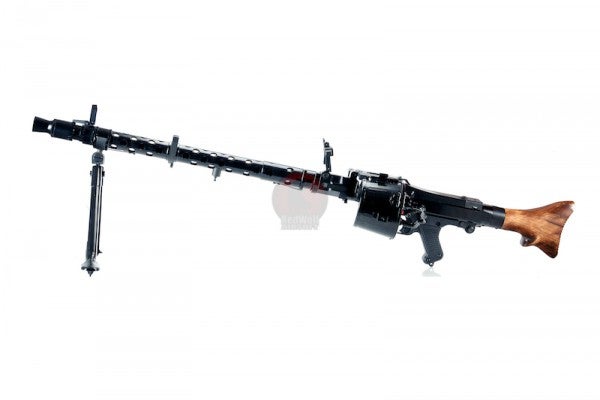 I got a chance to handle, but not fire, both guns. Their heft and weight is impressive. These are not flimsy toys. If you are already into airsoft or are a WWII buff who wants a good looking LMG replica, take a look. The bad news, of course, is the price. However, even at $1,500 they are still much cheaper than buying a registered full-auto M1919 or MG 34. (Although you could get a semi-auto M1919 for about that, but not a semi MG34)
Watch the video where a RedWolf Airsoft rep goes over the features of both guns.