DI Optical Sights at the 2016 SHOT Show
Rob Reed 02.04.16

DI Optical is a South Korean manufacturing of optical sights for rifles and machine guns.
Their two newest products on display at the 2016 SHOT Show are the EG1 "Eagle 1" and the compact FC1 "Falcon 1."
From the EG1 page on their website:
"DI Optical's new EG1 prism gunsight provides a parallax free reticle for increased accuracy and rapid target acquisition. The shaded 30mm lens provides a wide, crystal clear field of view. Made out of 6061-T6 aluminum, the compact EG1 is unsurpassed in ruggedness and reliability. The rotary brightness switch can be conveniently operated with a gloved hand."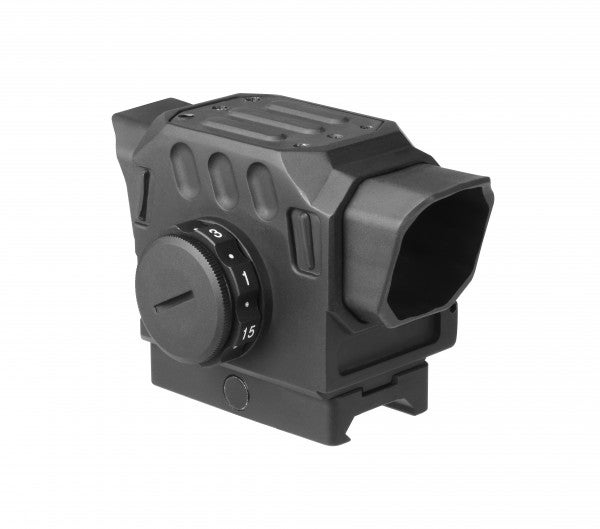 From the FC1 page on their website:
"DI Optical's compact FC1 parallax free prism gun-sight weighs just 4.2 oz. and offers full features in a lightweight package. The rectangular 17mm x 23mm lens with a proprietary multi-layer anti-reflective coating provides an exceptionally well defined red dot without ghost image, flare, reflection, or blurriness. Housed in a rugged case CNC machined from a solid block of 6061-T6 aircraft grade aluminum, the FC1 is unsurpassed in rugged construction. The single, easy to use push button selects between 7 daytime and 7 night vision compatible modes. The FC1 mounts on standard a MIL-STD 1913 rail, or it can be used with an optional lever operated quick disconnect mount."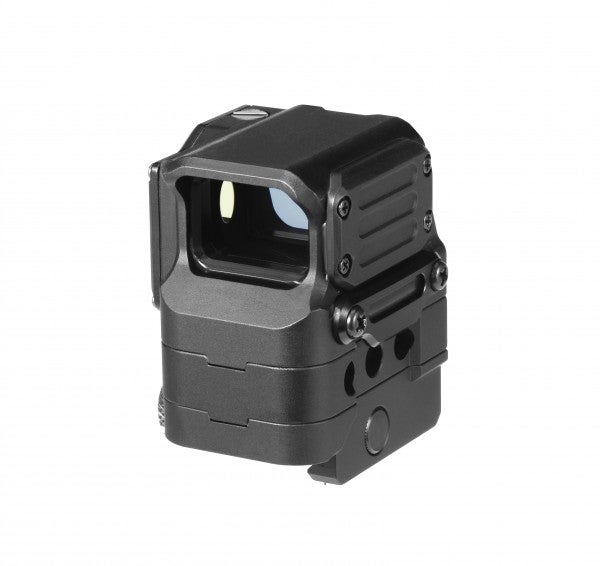 The EG1 retails for $470 and the FC1 retails for $490.
In the video a DI Optical rep goes over the features of both sights.