Caldwell G2 Turns Chrony Tech on its Head – SHOT Show 2016
Russ Chastain 02.06.16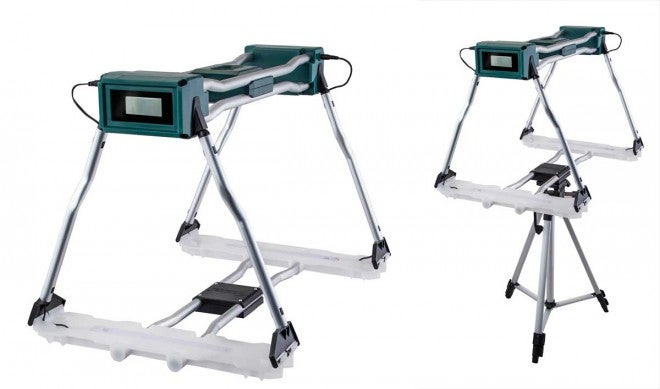 I've said plenty of times how much I enjoy finding new and different stuff at the SHOT Show, and this new chronograph proves that out.
When I got to the Battenfeld booth, I asked a company rep to tell me about their new stuff. When he showed me the new G2 chronograph, I felt a bit of a tingle.
Like many other shooters, I own a chronograph. I didn't buy a top-of-the-line model because I can't afford it and really don't need it, but I do like to know what kind of velocity I'm getting from my hand loaded ammo or with my crossbow.
All too often, ambient light is a serious issue with chronographs. When it's sunny, you need the sky screens above the sensors, but if the sun shines directly on the sensor(s), you can still have troubles. In cloudy weather, I can get away without any sky screens–sometimes.
Well, it looks as if Caldwell has cured these woes by flipping the chrony upside down! Yep, the sensors point downward towards panels that contain LEDs for low-light conditions (such as indoors). Such a simple solution that borders on genius if it works.
I haven't yet had the chance to use a G2, but I hope to cure that soon. Until then, I'll just have to admire it from afar.
The Caldwell Ballistic Precision Chronograph G2 has fixed-position sensors based 18″ apart, includes a tripod and carrying case, has a rechargeable Li-Ion battery, and can communicate with your smartphone via Bluetooth.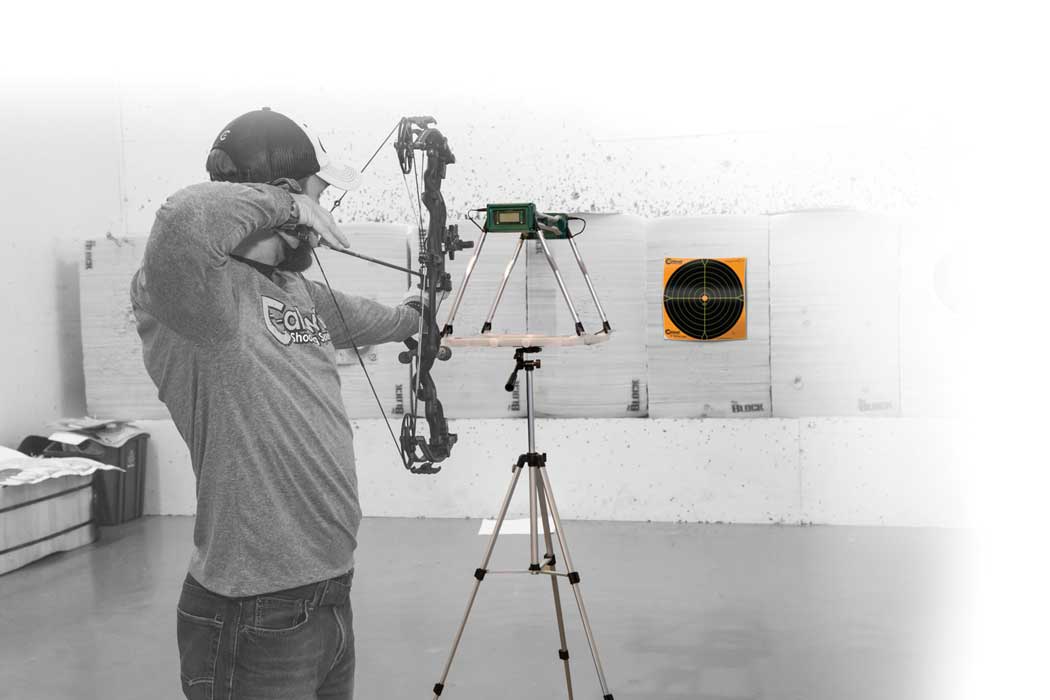 Specs:
High speed 48 MHz processor
18″ sensor spacing for maximum accuracy
Factory calibrated to within +/- 0.25% accuracy
Built-in LED lights in "sunscreens"
Built-in display on the chrony itself
Bluetooth capable (free app download)
App displays velocity, logs data, notes, weather conditions and easily exports via SMS or Email
Rechargeable Lithium Ion Battery
Works for Firearms, Archery, Airgun or Paintball
Meters Per Second (MPS) or Feet Per Second (FPS) readings
Folds/collapses to fit into included storage case/carry bag
Includes adjustable-height tripod – adjusts from 15″ to 50″ & includes quick-connect dovetail plate
Measures from 5 to 9,999 FPS.
Item 720002
MSRP $269.99