Cameleon Concealed Carry Bags at the 2016 SHOT Show
Rob Reed 02.08.16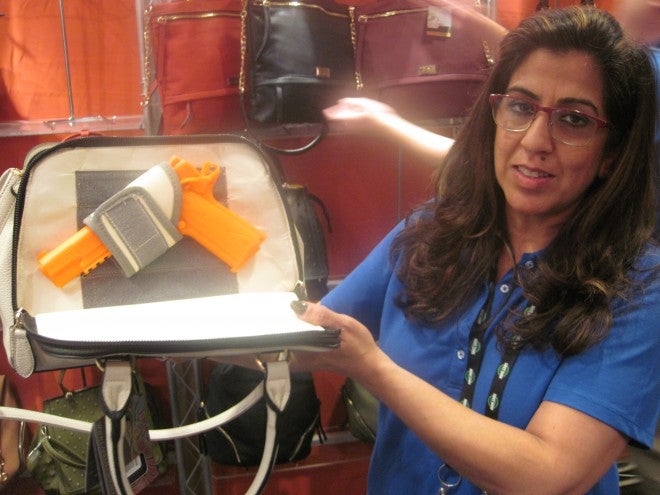 As the number of people who are obtaining concealed carry licenses across the United States continues to rise, the "CCW Lifestyle" is becoming mainstream.
Women who chose to carry a gun face different challenges then men. In many cases women's fashion styles make male-oriented carry solutions untenable. This is especially true for women's business dress or with more fashionable outfits.
One solution is the concealed carry bag or purses. While off-body carry has drawbacks and is not generally considered to be the best choice, it is better than not carrying a handgun at all. This carry method has even recently been written up in the women's magazine Cosmopolitan.
Cameleon Concealed Carry Bags is a Virginia based company offering a range of bags for women and men. Their bags are made in India and include options designed to mimic popular styles. Their three lines include "Luxury," "Casual," and "Tactical" bags. The holster pocket includes a Velcro where the actual "generic" holster is attached. I believe a user could substitute her own holster by adding a Velcro strip to the back.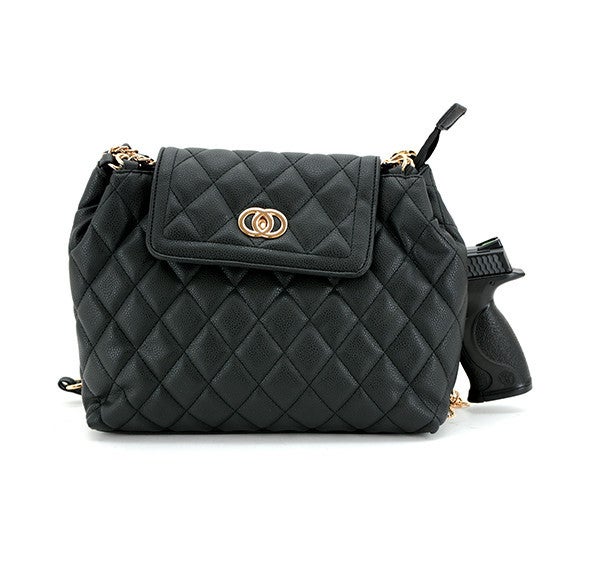 In the video a Cameleon Concealed Carry Bag rep explains the general product features and demonstrates a few specific bag choices.