Resurrection of a Mauser K98 Sporter
Bob McNally 02.10.16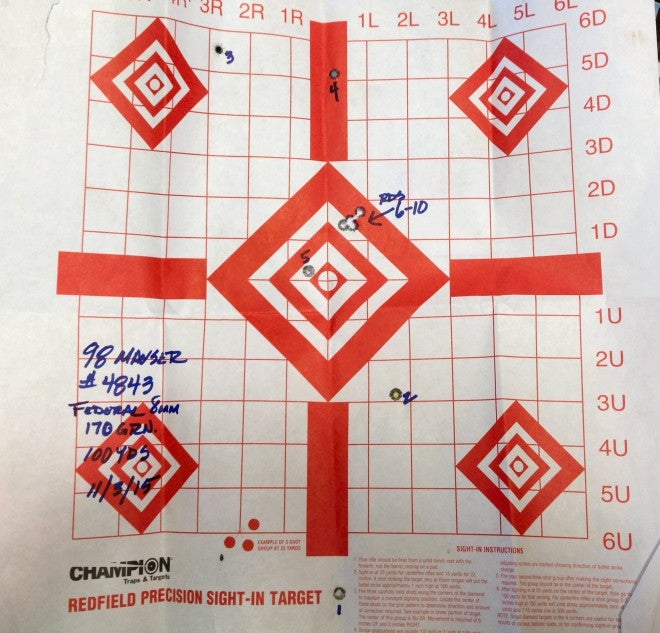 About 10 years ago I inherited my dad's Mauser K98 8mm Sporter that he put together after WWII. I don't know how he actually acquired it, but I remember it being in his gun room since the late 1950s. I believe he brought it home after the war (he was in Europe with the 101st Airborne), re-stocked it, set it up with a telescopic sight, and took several deer with it.
As I grew older and got into hunting, I used it successfully for whitetails, too. As the years passed, dad bought more rifles and used different calibers for various game, including deer. So did I, and unfortunately the Mauser went unused for a long time.
I had fond memories of the Mauser and decided about five years ago to bring it back into my hunting rifle rotation. But a trip to the gun range showed it had accuracy problems that never occurred previously.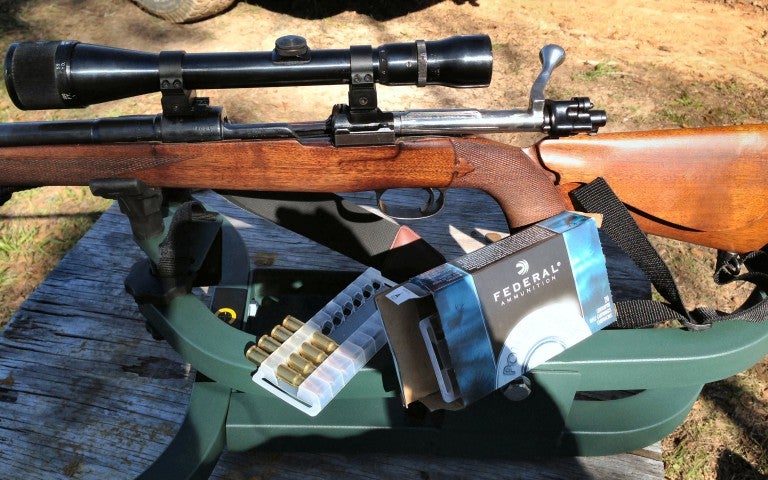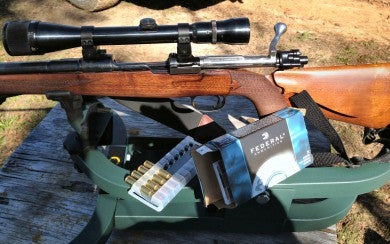 After bore sighting and punching a few holes in a short-range target, I tried walking rounds to zero. But the gun suddenly would scatter bullets all over a target.
Over the years simple solutions were tried to no avail, including new scope bases and rings (using Locktite for screws), a new scope, then a new Timney Trigger. Yet the rifle still would not zero after six or eight rounds were fired.
I had a couple amateur gun-savvy buddies look at the rifle, and one even boasted he'd got it shooting well. But back in my hands after six or eight shots it again wouldn't group into even a pie-plate-size target. It was useless as an accurate hunting rifle, and I had to get it to a professional and seasoned gunsmith for repair.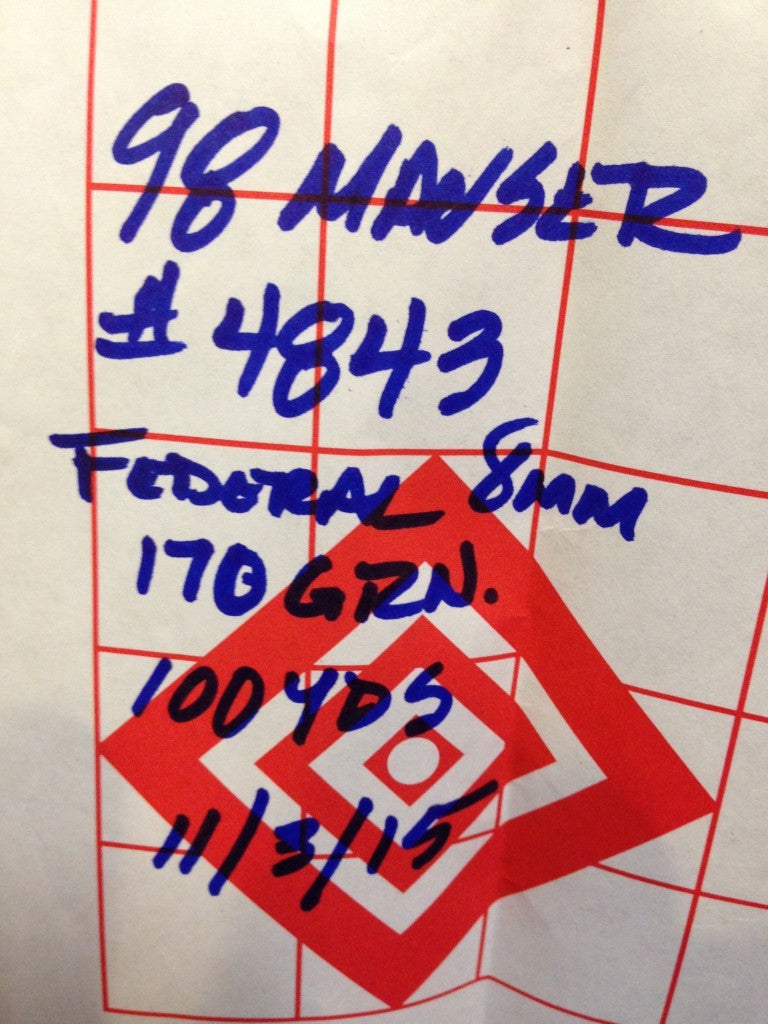 I contacted Master Gunsmith Tim Ward (phone 904-410-2206) in Jacksonville, Florida. He is a certified Krieghoff gunsmith and firearms whiz. I explained the Mauser problem, and mentioned that perhaps it needed "glass bedding" to make the stock and barrel happy and get bullets back on bullseye.
In less than a week Tim said the gun was ready, and glass bedding was the solution. I went to Tim's Jacksonville gun shop to retrieve the rifle, and he showed me a 100-yard target he used to test the Mauser after his bedding work. I was stunned at the results.
Using Federal 8mm 170-grain ammunition, he fired 10 shots from a bench rest at 100 yards. First shot was a foot low.  Second round was 3-inches low and a bit right. Shots three and four were high, shot five was just above the bullseye.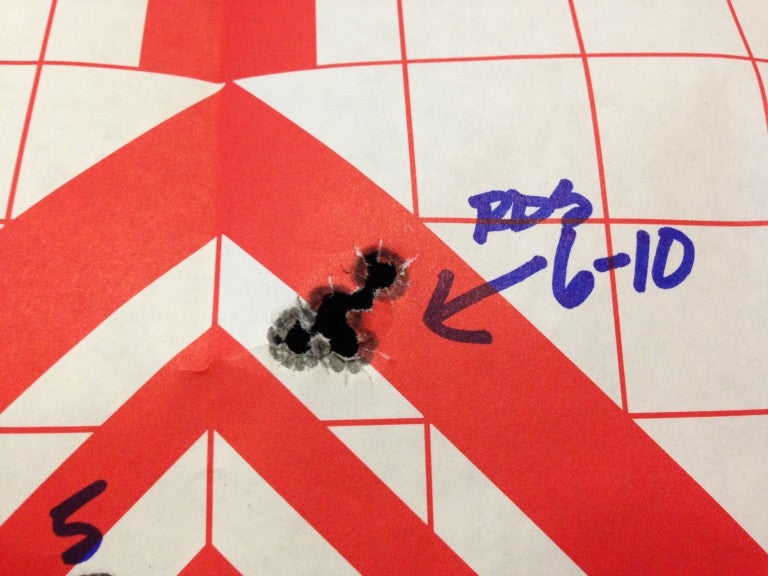 He wanted it grouping one inch high at 100 yards, and rounds 6, 7, 8, 9 and 10 are so close they can be covered with a quarter, 1-inch from target center.
My dad's old Mauser K98 is back on zero, and I've just used it with success on whitetails. My kids can't wait to bring the gun back to true legacy status.