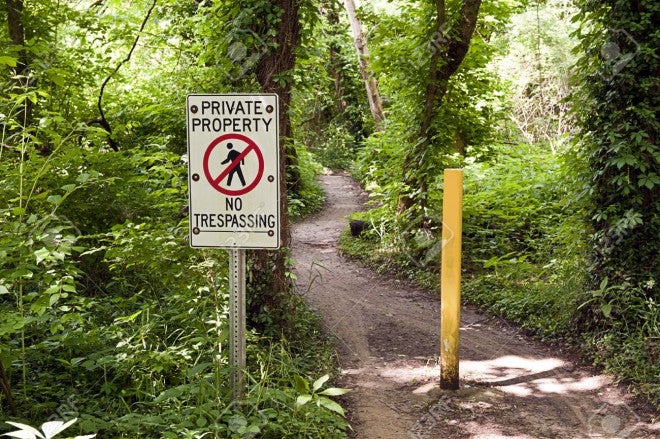 Landowners can do a number of things to make their property less likely to be an accident waiting to happen. Following these steps not only makes vacant land safer, but it also improves the liability exposure of property owners. And be sure to document everything!
*  Remove old tree stands from property, which reduces the odds of accident.
*  Remove old docks and piers on ponds and rivers, or at least maintain them well.
*  All fences should be good condition.
*  No trespassing signs on property perimeters should be numerous and easily seen, in accord with state and/or local laws.
*  Old wells should be filled or capped.
*  Dilapidated buildings (including old chimneys) should be completely removed, with foundation holes filled and inspected for safety.
*  All old cars, trucks, and miscellaneous equipment should be removed from property.
*  Dead trees and limbs should be felled, as they are a potential hazard.
*  Cable gates are not recommended by insurance agents.  At the very least, cable should be threaded through white PVC pipe, making it more visible and less dangerous to ATV and snowmobile enthusiasts.