Presidential Guns at the 2016 SHOT Show
Rob Reed 02.15.16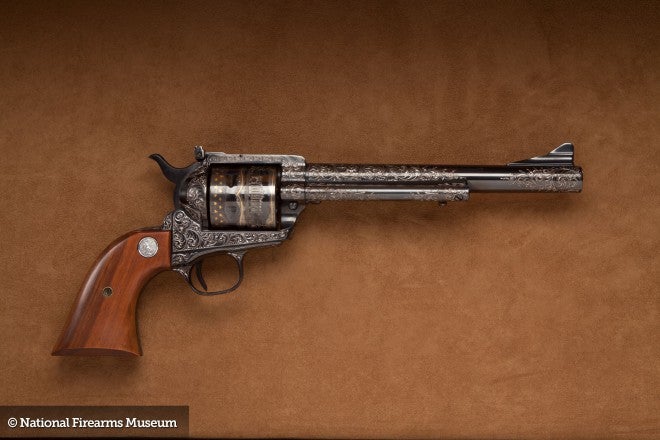 As the nation celebrates President's Day, this is a good time to look at the Presidential guns displayed by the NRA Firearms Museum at the 2016 SHOT Show.
The museum brought two Presidential guns from its collection to display at the show.
The engraved Colt New Frontier Revolver was created as a gift for President John F. Kennedy and featured his initials and had serial number PT 109, the same as the PT boat he commanded in World War II.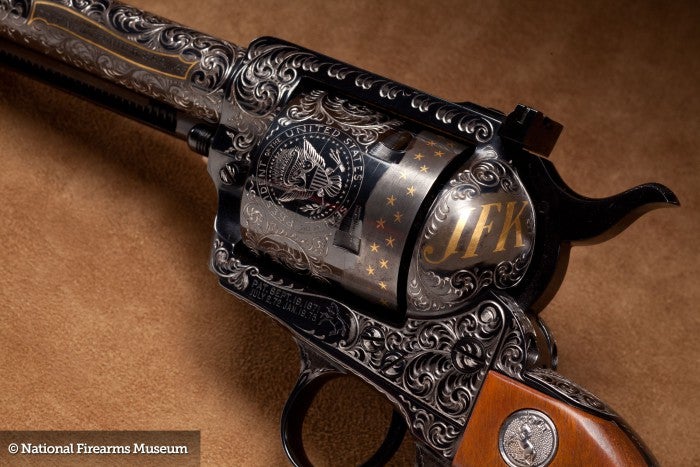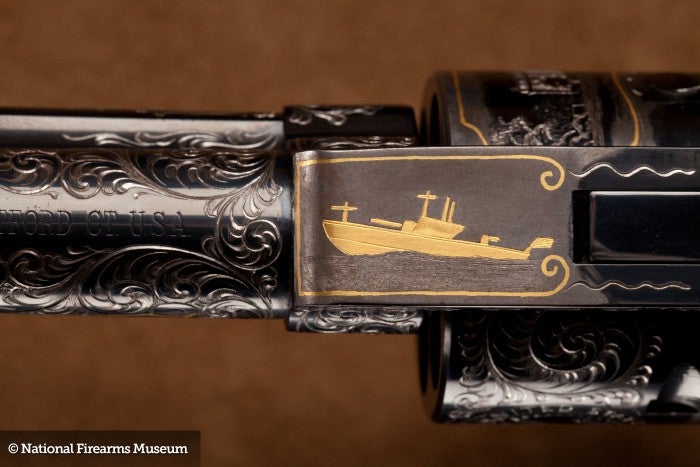 The Winchester Model 21 shotgun was presented to President Dwight D. Eisenhower by the president of the Coca Cola company. Among the decorations is an inscription on a brass plate that reads, "To a Straight Shooter From a Friend."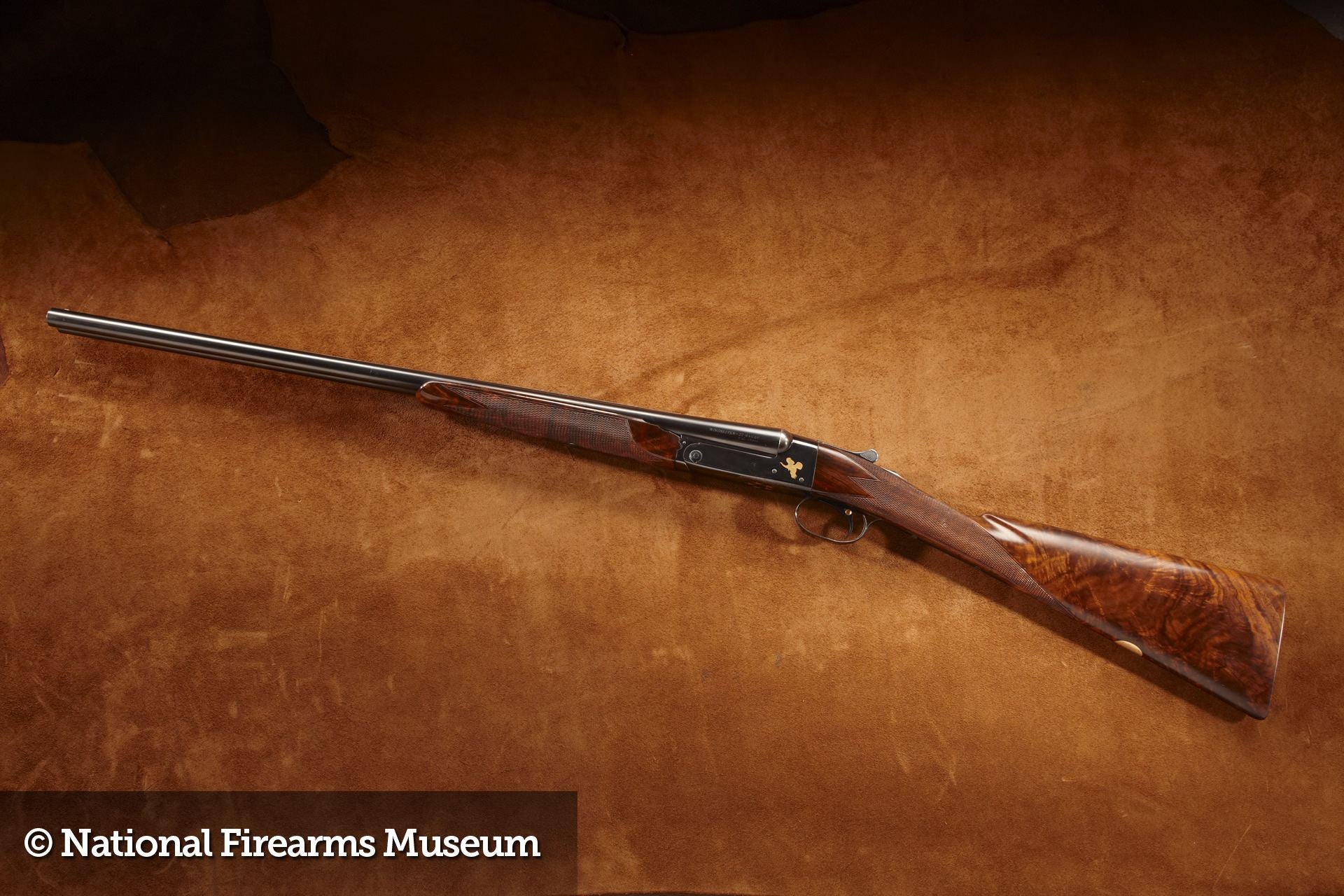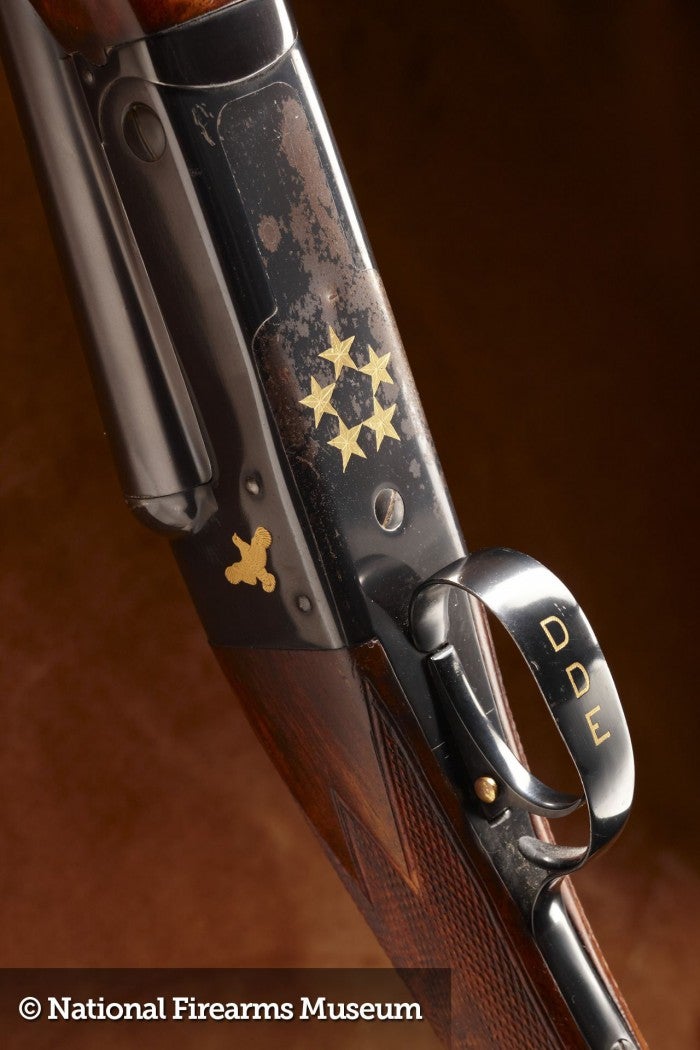 For more on these guns, watch the short video with a Firearms Specialist from the NRA Museum.
Update: The NRA's American Rifleman page also posted an article, "The Guns of U.S. Presidents."