High Value Steels–Getting Top Shelf Performance on the Cheap
Tony Sculimbrene 02.24.16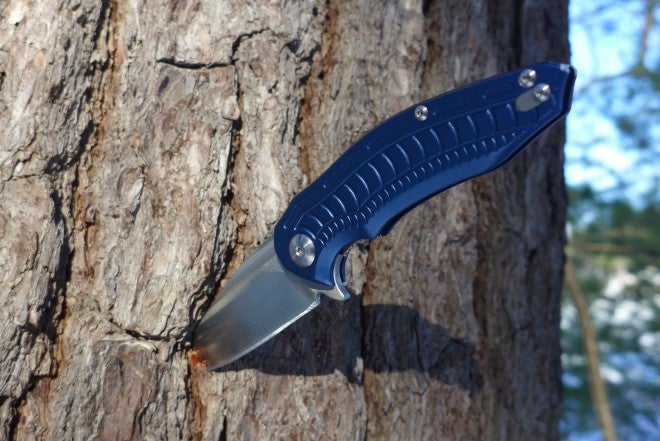 If you're a steel junkie, then life is expensive. The latest blend of iron, carbon, and assorted other elements never comes cheap.
Add to the pricey steel the cost of things like bearing pivots and handles with exotic materials, and you are regularly looking at knives that cost more then $300. It's daunting. But there are a few steels that offer surprising performance for less than their competitors. Don't be fooled by 154CM or S35VN or M390–these are great steels, but they are pricey for the performance you get. Some lesser known steels give you a ton of bang for your buck.
Just to prove a point, let's compare some steels known for high performance with two steels referenced in this article (note: the prices were from USA Knife Maker as of 2/18/16. I rounded some numbers up, and D2 has too many variants to price compare accurately).
154CM: $62 (.140 x 1.5 x 36)
S35VN: $128 (.140 x 2 x 36)
M390 (a.k.a. 20CV or CTS-204p): $140.31 (.159 x 2.5 x 36)
1095: $12 (.093 x 1 x 36)
M4: $51.06 (.103-.113 x 1 x 36)
As you can see, on a per unit volume basis, some of the steels we all know and love are very expensive in their bar stock form. It's not a direct indicator of price, as knife companies buy in much larger volumes than single pieces of bar stock, but there is some correlation between bar stock price and the price of a completed knife sold to a consumer.
Old School Carbon Steels (1095 and A2)
Until about 20 years ago, if you wanted high hardness and toughness, you had to go old-school and get a non-stainless steel. Stuff like 440B and 420HC still can't match high carbon steels in terms of edge retention. It's only with the advent of high tech steels like powder metal steels that you get the corrosion resistance of stainless and the edge retention of carbon. With powder steels we finally have stainless that far surpasses the edge holding of high carbon steels. But this blend of characteristics comes at a cost, a high monetary cost.
Dabbling in traditional knives has shown me the value of 1095. Sure, it won't gleam after a few months of use, but it will take an edge and hold it much longer than stainless steels of comparative price. In my mind 1095's best role is in a small, thinly ground folder. Lots and lots traditional knives and some kitchen knives use 1095 as a slicing steel, and it does very well there.
Pressed into harder uses, the steel's limitations become clear. Even when expertly ground and heat treated, 1095 is soft and dings often. A big fixed blade of 1095 is something you need to enjoy maintaining because you will be doing it a lot.
A2 offers some really great performance as well, but as it is harder than 1095, it can do more cutting with less maintenance. I really like fixed blades with A2 as a good value choice. It's not 3V, but it is about 1/3 the price.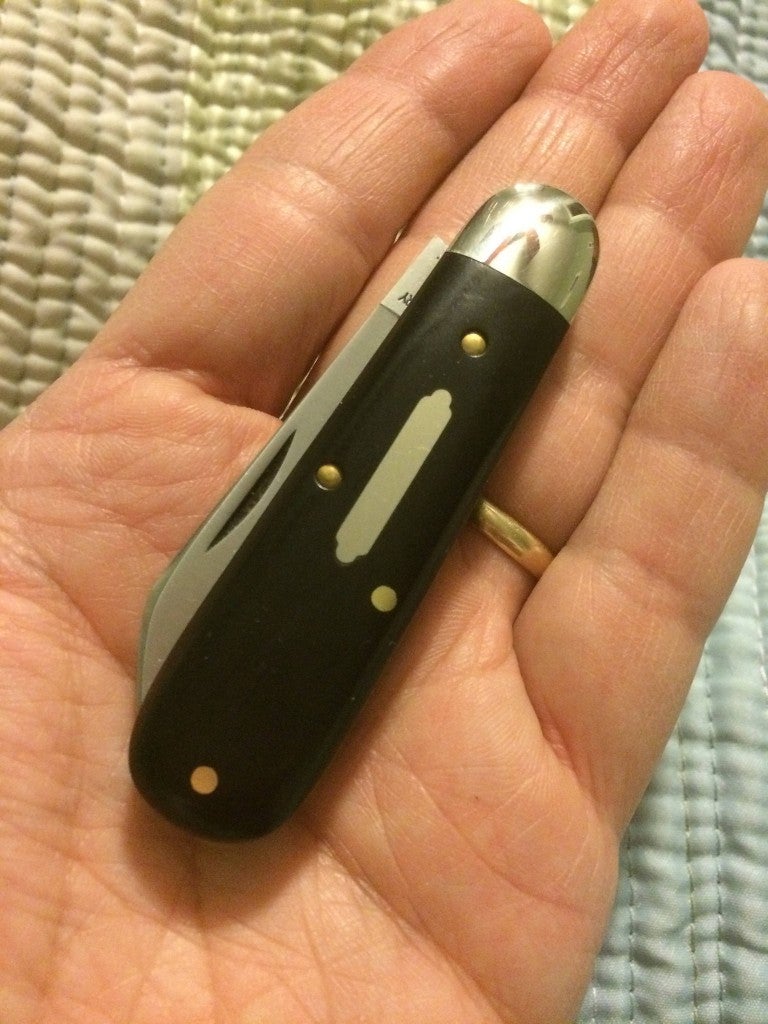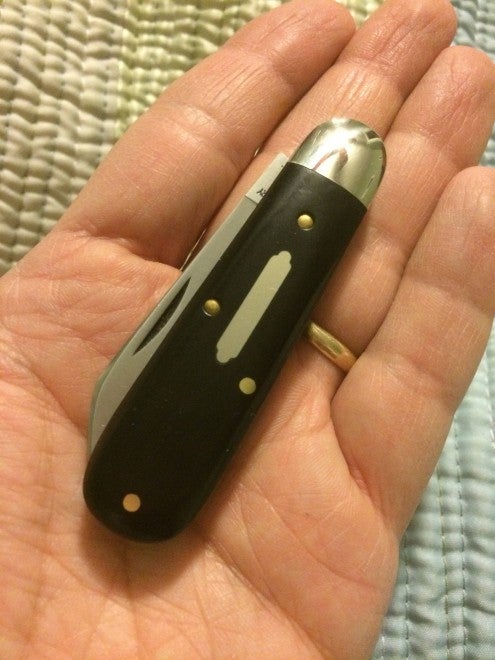 A 1095 knife: GEC's #25 Small Jack
An A2 knife: Northwoods Knives Iron River
D2
Most metallurgists agree that a stainless steel is something with at least 12-14% chromium content. Under this definition D2 falls just short. But its performance, especially for the money, is something that never falls short. I have had more than a dozen knives with D2 and I have rarely complained. Like 1095, D2 has been around forever, and in that time it has been the darling of quite a few knife makers of some renown.
Most famously, D2 is the steel of choice for Arkansas maker Bob Dozier. Dozier's proprietary heat treat gets a lot of performance out of this golden oldie of a steel. Having owned a Dozier custom, I can say with certainty that the D2 blade was the highlight of the knife.
Lots and lots of companies and custom makers start with D2. It is relatively easy to grind (given its hardness), there are lots of good heat treat protocols out there, and its performance, especially in edge retention, is something you can count on. In production knives D2 offers performance like some of the newer powder steels at a lower price. It will tarnish, but I have yet to have D2 go 1095 on me and completely patina over. It's also nice to know that D2 is a steel that has been proven over and over again, basically since the 60s and 70s. We know what D2 does, and we know it works.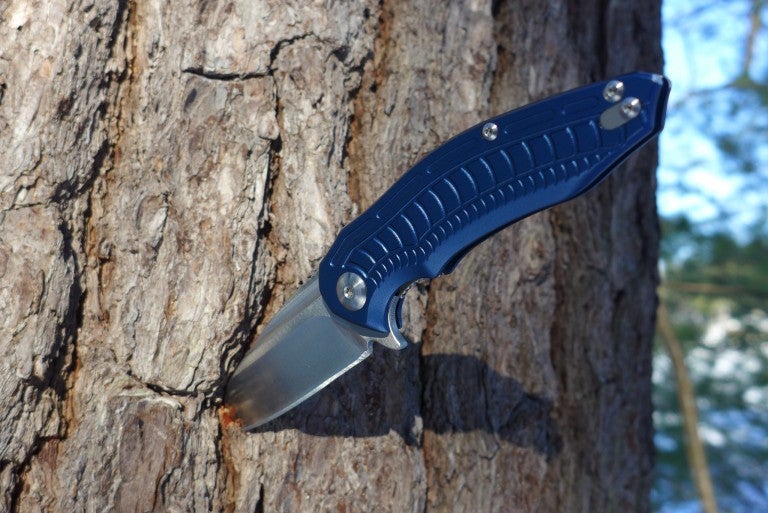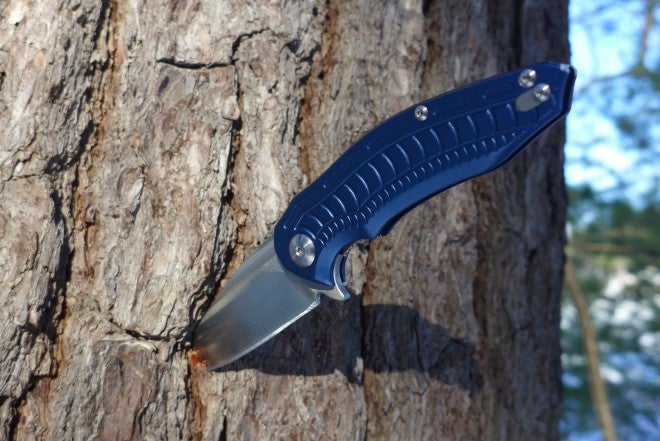 A D2 knife: Brous Blade Bionic 2.0 (My review was of a Brous modded 1.0 version; all of the mods were incorporated into the 2.0 version.)
M4
If you judged steels solely based on their performance at cutting M4 would be hard to beat. It is the choice of virtually every competitor in the BladeSport competition–a series of cutting challenges performed against a field for money.
M4 is insanely hard, cutting for an extremely long time before needing sharpening. It rivals the best steels out there in terms of edge retention–ZDP-189, S110V, M390–all of them rank right around M4. M4 is a non-stainless steel and it patinas quickly, but what you get in return is truly world class edge retention.
M4, like D2, has some proponents, among them Gayle Bradley. Bradley is a long time Blade Sport competitor, and his experience there and from making knives has led him to M4. Some of his customs run the steel, and all but one of his production collaborations uses M4 (that other collaboration uses PFS27 a powder version of D2… see the trend?).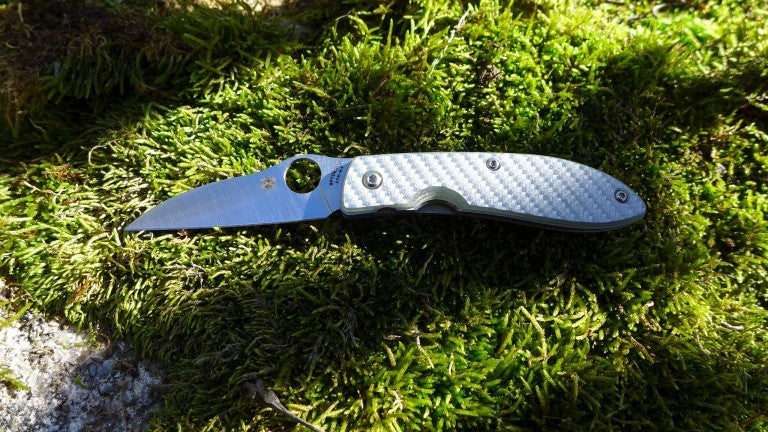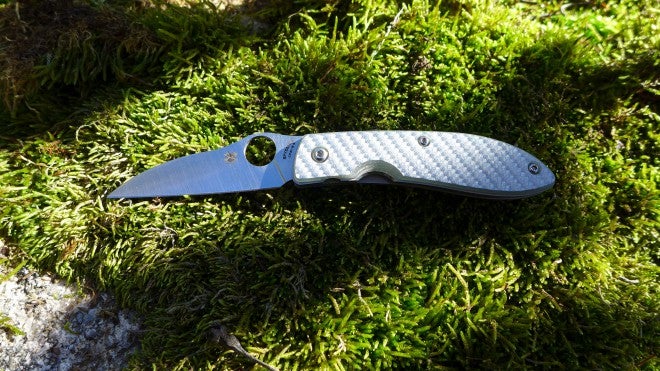 An M4 blade: Spyderco Gayle Bradley 2 or the discontinued Spyderco Gayle Bradley Air
The bottom line is simple–you can be a steel junkie and not go broke if you are careful. There are some great steels out there for very little money, and with just a bit more you can get truly best in class performance. You make some compromises, of course, but M4 is downright awesome and D2 isn't a slouch.

SHOP NOW