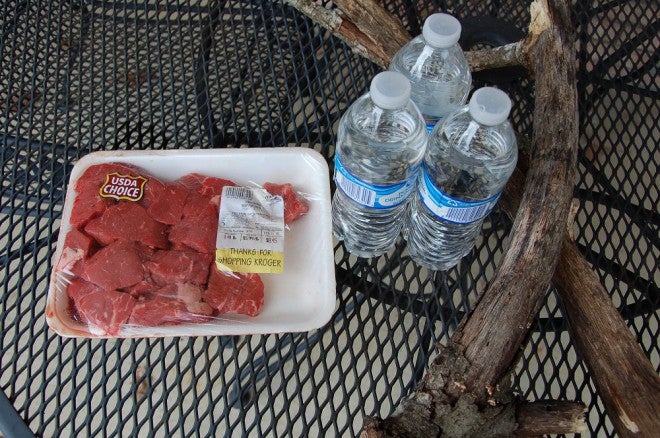 On the Discovery Channel there is the show entitled The Last Alaskans. I hope you've seen it, and I certainly recommend it from a philosophical prepper point of view. These last few adventurers are the remaining lease holders to parcels of land in the Alaskan wilderness that is now publicly held land. When they die, there will be no more.
The six remaining families or persons are isolated from the rest of the world and basically from each other. They are nearly totally dependent on living off the land, at least in theory. I always wonder where the film crews are residing and what resources they have available to them, but that would mess up the whole point of the program, so let's not go there.
One of the characters in the program is one Bob Harte. Bob lives alone with his dog Ruger (very appropriately named I think) in a one room log cabin. His ex-wife and daughter communicate via messages relayed by a radio station. Bob crashed his Piper Cub last year and it is back in Juneau at a repair station. He has a boat and a motor that runs sometimes, and a snowmobile. He hunts and fishes constantly for food.
In a recent rather dim fit of depression, Bob made the statement that all he needs is "wood, water, and meat." I don't know if that was his personal priority listing or not. I guess if he froze to death he could not gather water or food.
But mentioning those three critical items is sage advice for all preppers. What would be your top priority list for a mere existence during a SHTF event? The real point here is to spend some time assessing these issues for your situation. If you live in California, then wood for heat may not be an issue, but water sure could be. If you lived in Minnesota, then staying warm could be a high priority. Everybody is going to need food and water.
If you had to bug out today, under what conditions might you have to survive? Have you answered the questions for housing, security, sustenance, water sources, food, personal hygiene, and other critical issues to your long term survival? Have you made critical provisions for wood, water, and meat?